Study: Vegetarians Have Much Healthier Hearts
The risk of heart disease is reduced by a third in non-meat-eaters

Navesh Chitrakar/Reuters
PROBLEM: While plenty of people become vegetarians for ethical reasons, others (myself included) adopt the diet for its purported health benefits -- and, perhaps more importantly, for the health benefits of not eating meat.
METHODOLOGY: For "the largest study ever conducted in the UK comparing rates of heart disease between vegetarians and non-vegetarians," researchers at the University of Oxford drew upon data from almost 45,000 participants in a long term study. A full 34 percent of the people in the sample were vegetarians (none ate meat and fish; the study doesn't specify how many were vegans).
Over an average of eleven years of follow-up, they tracked the participants' hospital (and death) records, controlling for age, health, and lifestyle factors. For a smaller subset, they also recorded their blood pressure and blood cholesterol levels.
RESULTS: The self-proclaimed vegetarians had a 32 percent reduced risk of both fatal and non-fatal heart disease, accompanied by lower blood pressures and cholesterol levels, as compared to non-vegetarians. They consumed, on average, more cheese, fruits, vegetables, and whole grains, and less milk.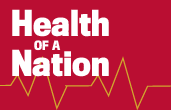 Medical providers, local communities, and the public wellness movement.
See full coverage
Vegetarians also had lower BMIs and fewer cases of diabetes -- when the results were adjusted to exclude the effects of body weight, their risk reduction remained at 28 percent.
IMPLICATIONS: The researchers believe that the lowered blood pressure and cholesterol in vegetarians explains most of their reduced risk. They showed, above else, that diet is important in protecting against heart disease. Just as it's possible to do vegetarianism wrong (regardless of what Congress says, pizza is not a vegetable), incorporating more vegetables, whole grains, nuts, and legumes into any diet will probably be associated with health benefits, too.
The full study, "Risk of hospitalization or death from ischemic heart disease among British vegetarians and nonvegetarians: results from the EPIC-Oxford cohort study," is published in the American Journal of Clinical Nutrition.