Study: 'Teach Children That It Is Dangerous to Eat Dirt or Soil'
In one U.K. community, 3.7 billion parasites are released daily via dog poop.
In one community, 3.7 billion parasites are released daily via dog poop. Researchers propose a handy model for determining people's risk of subsequent Toxocara infections.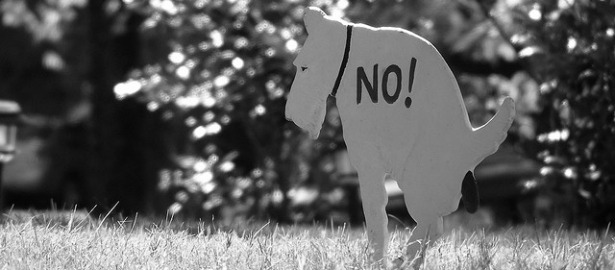 Robert S. Donovan/Flickr
PROBLEM: Toxacora, parasitic worms that grow in the intestines of puppies and kittens, release their eggs into the environment via the puppies' and kittens' feces. When the eggs worm their way into the soil or other surfaces on which puppies and kittens poop, and are then accidentally ingested by humans (people not washing their hands after gardening or kids playing in the dirt), the resulting infection, or toxocariasis, can cause vision loss and possibly even asthma and epilepsy. So knowing where to focus control efforts can help prevent any of that from happening.
METHODOLOGY: "In the interests of protecting public health," researchers at the University of Bristol's School of Veterinary Sciences estimated the relative contributions of Toxocara by dogs, cats, and foxes in Bristol, using data on the amount of animal waste produced each day in the city and the female Toxocara's egg-laying ability.
RESULTS: Each day, dogs in Bristol, U.K., produce about four tons of waste. Contained within those four tons of poop are about 3.7 billion Toxicara eggs, or, for a more engaging if not entirely relevant visual, "a number close to the world's human population every two days."
Puppies under the age of 12 weeks were found to "dominate" total egg output.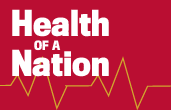 Medical providers, local communities, and the public wellness movement.
See full coverage
CONCLUSION: Dogs are a major source of the parasite Toxocara, meaning their poop, when not bagged and properly disposed of, has strong potential to contaminate the public environment and infect humans.
IMPLICATIONS: How much a particular city is at risk of toxocariasis depends on how many animals are defecating in the streets and how much of that gets picked up and properly disposed of. Also, on whether people are deworming their puppies. The methods used to determine these numbers are easily replicable, say the researchers, so individual communities can estimate their own levels of contamination. In the meantime, the CDC recommends that parents "teach children that it is dangerous to eat dirt or soil." Healthy habits begin at home.
The full study, "Quantifying sources of environmental contamination with Toxocara spp. eggs," is published in the journal Veterinary Parasitology.