Learn to Make Up Your Mind Rapidly
This 1949 Q&A -- "How Attractive Are You to Men?" -- raises many more questions than it answers.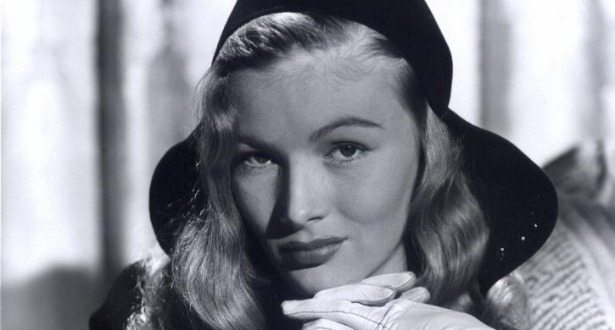 Veronica Lake. "Men may rant about a 'crazy hat,' but they will swell with pride when their lady companions arouse admiring stares."  [
roberthuffstutter/flickr
]
I suppose we've all wondered how attractive we are to men. But being 1949, it was apparently implicit that this advice segment in Esquire's Handbook for Hosts, "How Attractive Are You to Men?" was meant for female readers. 
More interesting and ambiguous is, as you read, considering the gender of the writer. The now-out-of-print book's author credit is simply "the editors of Esquire." So, more likely men? Men inelegantly channeling a female perspective? Some sort of social-genius gender-neutral centaur with ice instead of blood?
Because beyond just another example of sanctioned misogyny, the men portrayed in this column are unambiguously boorish, impressionable tools. "Almost any man can withstand almost any amount of flattery, however obvious, without embarrassment or suspicion." Women are encouraged to manipulate us, or to practice manipulating us if we're bores not worth manipulating. "Even bores have their use."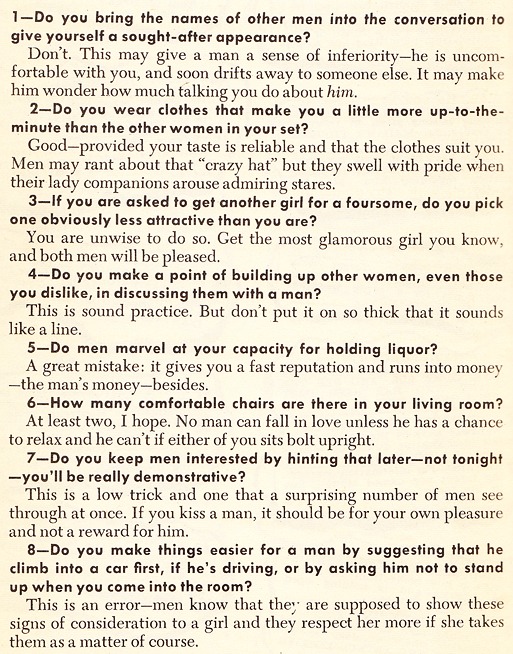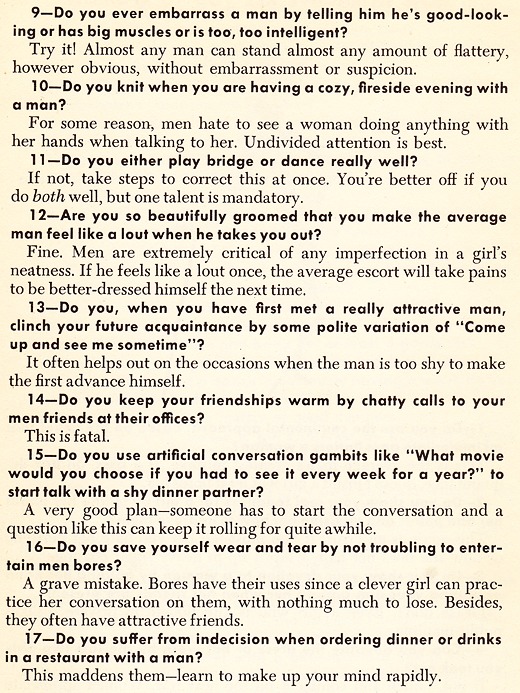 We should all be so fortunate to exist on a plane where the consequences of social etiquette are grave or extremely critical or fatal. Except for people "mervel[ing] at your capacity for holding liquor," which is really only problematic in that it "runs into money."
And, as for who's giving this advice? I made up my mind rapidly and decided that it was indeed a woman -- someone much like Robin Wright's character in House of Cards.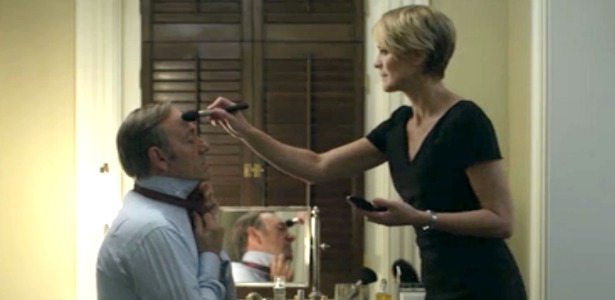 House of Cards  [Netflix]
Robin Wright absolutely makes the average man feel like a lout. But even those less beautiful[ly groomed] than she can take solace in the notion that any lack of love in our lives may well be due to insufficiently comfortable living room chairs. 
I had personally suspected this was the case for quite some time.