Keeping Patients Out of Hospitals: A Private-Sector Approach to Health Reform
Hospitalization alone costs $3,000 to $4,000 per day.
Hospitalization alone costs $3,000 to $4,000 per day. By aligning incentives, a California practice is thriving, saving money, and keeping people in their homes and community.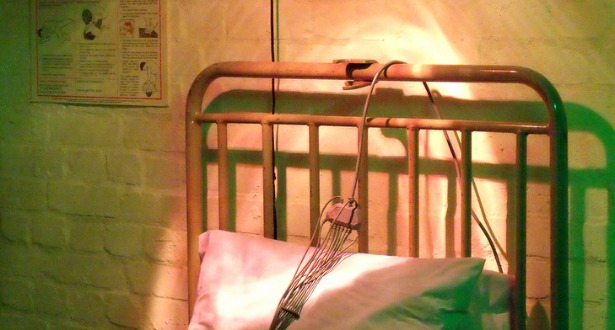 Dr. Jim Dougher climbs into his white SUV, plugs the address of his next patient into the GPS, and he's off. The SUV is well stocked: He has a large Tupperware bin in the back full of bandages and wound cleaning supplies; he has a variation on the old-time doctor's bag with a stethoscope and blood-pressure cuff; and he has a dedicated cellular wifi hotspot and a laptop that can communicate with HealthCare Partner's electronic medical record.
Dougher, a stocky man with short grey hair who has lived in Southern California his entire life, is visiting Lavonne Halford, 82, in the Torrance ranch house where she has lived for 55 years. The living room is dominated by Halford's hospital bed, but the walls are decorated with images and statues of Jesus and a large number of collectible stuffed animals. Halford is proud of her home, and makes sure visitors check out the bathroom renovation she recently supervised.
Halford had a stroke several years ago, and as a consequence is confined to bed. In the first years after her stroke, she was hospitalized seven times with pneumonia, urinary tract infections from the catheter in her bladder, and from congestive heart failure and diabetes. Each hospitalization was distressing, dangerous, and expensive -- $3,000 to $4,000 per day.
Then Dougher began visiting Halford, because Halford has no way of visiting her previous primary care doctor. On this particular visit, Dougher takes her blood pressure, checks the healing pressure ulcers that afflict many bed-bound patients, and does a careful inventory of her medications, checking the bottles and tubes she has against the list of medications in the electronic record. It turns out that her mail-order pharmacy service is sending pills she stopped taking months earlier, so Dougher makes a note to tell Halford's case manager.
On inspection, Dougher notices a red ulcerated region under Halford's nose where she wears her oxygen prongs at night. Concerned that it might be an early infection, he cultures it with a swab from his bag, labels it by hand, and then shows Halford how to use one of the antibiotic creams she already has to prevent the sore from getting worse while he waits for a definitive diagnosis from the laboratory.
Although Dougher attends to Halford's medical conditions with the studied approach of an experienced clinician, he keeps up an ongoing dialogue with Halford and her son, who visits each afternoon, that allows him to assess the support structures in place to keep Halford safe in the home she loves. Before he leaves, he injects her annual influenza vaccine.
Dougher trained as a family physician and then saw patients in a traditional office setting for 19 years before trading in the exam room for the SUV. His practice had skewed toward elderly patients for years due to a natural affinity, and he had always made house calls -- one or two each week -- as part of his practice, so he jumped at the opportunity to lead HealthCare Partners' home visit program.
Now, instead of 30 to 40 patients per day, Dougher sees six to eight. His team of two physicians and four nurse practitioners have divided the greater Los Angeles area up into districts, and have become the temporary primary care physicians to 700 patients who cannot make it to a doctor. Four trained medical assistants and three social workers support their activities from the central office, coordinating services like infusions, wound care, and skilled nursing, and communicating with the primary care physicians who took care of these patients before they became homebound, and who will resume their care when they are agile again.
What all of Dougher's home-visit patients have in common is that they are members of a Medicare managed care plan that has a full-risk contract with HealthCare Partners. What that means is that Dougher's employer receives a fixed fee each month for each senior citizen enrolled in the plan, equivalent to what Medicare would pay for a similar patient, and is responsible for paying for all of their medical care, from doctors visits to hospitalizations to surgeries.
This payment system creates a remarkable alignment of interests: It is irrelevant that Dougher's home-visit unit would lose massive amounts of money in a traditional fee-for-service system. Dougher's job isn't to see a lot of patients; his job is to take great care of Halford and patients like her so they remain healthy and stay out of the hospital, saving HealthCare Partners thousands of dollars each time a hospitalization is prevented. Everyone wins except for the hospitals that see fewer patients admitted and hence less revenue.
Three primary care practices banded together in 1992 to form HealthCare Partners, and the organization has since grown into one of the largest medical practices in the United States, caring for 700,000 patients with 700 employed physicians and an additional 7,500 physicians in California, Florida, and Nevada in contractual relationships. Although it continues to function independently, HealthCare Partners merged with dialysis company DaVita in November 2012.
Across a diverse range of patients, HealthCare Partners has reliably earned an impressive 15 percent profit margin. Performance of this kind will please DaVita's shareholders, but it also represents the kind of market-driven health care reform that is happening without the need for guidance from policy makers in Washington.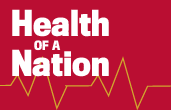 Medical providers, local communities, and the public wellness movement.
See full coverage
HealthCare Partners' performance stems in large part from two ways it is different from most large healthcare organizations in the United States.
Unlike the majority of hospitals and doctors who are paid a fee for each office visit, surgery, or hospital day the patient uses, HealthCare Partners is paid a flat monthly fee for each Medicare recipient, and is then responsible for providing -- or paying for -- all health services for that patient including hospitalization, surgery, chemotherapy, and annual checkups.
In the 1990s this form of payment -- known as capitation -- got a bad name when some doctors paid this way refused to "authorize" health services so they could keep the payment, and their patients died. But implemented more subtly -- HealthCare Partners does not tie doctors' compensation to their individual financial performance -- capitation can liberate a health care provider from the need to maximize the number of billable visits and allow them to focus on improving the quality of health care in a way that cuts costs.
The other way HealthCare Partners is different from other large health care organizations -- particularly those that receive capitated payments -- is that it doesn't own hospitals. This means that HealthCare Partners can focus relentlessly on controlling hospital costs, which represent approximately half of the company's medical expenses. Over the years, HealthCare Partners has become exceptionally good at this. "I think that ultimately we, as physicians, have the best chance of improving quality and reducing costs," said Dr. Robert Margolis, CEO of HealthCare Partners, "because we have, hopefully, the best interest of our patients as our priority."
Years ago, HealthCare Partners identified a set of diseases -- including kidney failure, heart failure, diabetes, asthma, and chronic obstructive pulmonary disease (COPD) -- that lead to a huge portion of their health expenditures. They were also predictable, so that a standardized approach to patient care was likely to improve health and control costs for most patients.
For example, patients with COPD are taught key symptoms and signs of their condition so they can accurately alert their clinician when they experience meaningful changes to their health. Changes in their breathing, or a new cough, may suggest a need for early medical intervention.
Cancer, in contrast, is such a diverse set of diseases, with so many different approaches to treatment, that it belies management by a protocol-driven system. HealthCare Partners generally pays the bills and leaves the treatment planning to individual oncologists.
Dying, however, is subject to a protocol, and the HealthCare Partners palliative care program is widely admired for the flexible way the company arranges for patients to receive end-of-life care at home, where an overwhelming percentage of patients say they prefer to die. Nationwide, more than 40 percent of elderly patients die in the hospital; only 18 to 20 percent of Medicare patients in the HealthCare Partners system die there. Of course, it is not coincidental that it is vastly less expensive for patients to die at home than it is for them to die in the hospital.
Just as HealthCare Partners works to keep patients out of the hospital, a well-calibrated team of hospitalists -- doctors who do nothing but care for patients who are admitted -- works on getting patients who require inpatient care well and home as quickly as possible.
For anyone who has been hospitalized with a serious condition that isn't life threatening, the slow pace of diagnosis and treatment can be maddening. Many hospitals turn in impressive results when speed matters -- such as when patients arrive in the emergency department with a blocked coronary artery -- but when speed is unimportant, hospitals function on a different clock. Hours pass between when a physician orders a CT scan and when the CT scan is performed. More hours pass before a radiologist interprets the CT scan images, and more hours pass between when the radiologist's report is available and when the physician who ordered the test in the first place has a chance to review the findings and plan treatment. As hours blend into days, the bill adds up.
HealthCare Partners' response to this is a specialized team of 100 hospitalists, who are deployed at the 30 Los Angeles-area hospitals where HealthCare Partners admits patients. These hospitalists are not above paging a radiologist to interpret a MRI that was recently completed, or going to the bedside to make sure that an ordered medication is hanging on the bedside IV pole. As a result, the average length of stay for HealthCare Partners' patients is 3.3 days, compared to the national average of approximately six days. At $3,000 per day, that's a savings of more than $8,000 each time a HealthCare Partners patient is hospitalized. The system, says Dr. Tyler Jung, HealthCare Partners' corporate medical director, "is really a maturation of 25 or 30 years of looking for ways in which you optimize what you do in the hospital."
When patients go home from the hospital, HealthCare Partners has an entire team dedicated to making sure that they don't need to be readmitted. It is well known in medicine that the patient at highest risk for being admitted to the hospital is the patient who was just discharged. Patients forget to take their medications (or don't have someone to go to the pharmacy to pick them up on their behalf), they forget to make a follow-up appointment with their primary care doctor, or they ignore the signs that they are deteriorating, and don't get seen by their doctor until they are so sick that another hospitalization is the only option.
HealthCare Partners tackles the readmission conundrum by managing the logistics of the discharge process. From a windowless call center stuck on the second floor of a typically dingy office building, a team of a dozen women call every patient the day after discharge to check in on them. They call primary care doctors to make follow-up appointments, negotiate the phone tree, and patiently waiting on hold when the primary care physician's receptionist is busy. They confirm that in-home visits from wound-care nurses and IV infusionists have started and medications are on-hand. Nationwide the 30-day readmission rate is approximately 20 percent for non-elective hospital admissions; HealthCare Partners has a 14 percent readmission rate.
"If you look at where the cost is in health care and you find what I define as the sweet spot, where patient preferences, family preferences, quality of care, and costs all intersect in an aligned way, you focus on preventing avoidable hospital admissions," said Margolis.
In some respects, reducing hospitalizations and shortening the length of time that patients stay in the hospital is the low-hanging fruit of cost-savings in health care; achieving it is one of those accomplishments that seems trivial but isn't. Healthcare is complex, and outcomes depend on the coordination of dozens of individuals -- from the patient to doctors to infusionists to physical therapists.
HealthCare Partners accomplishes this coordination by analyzing in real time data from across its large clinical and financial network, and then deploying organizational systems built on years of experience.
Success in this domain may also result from HealthCare Partners' significant investment in preventive care so that patients who might otherwise require hospitalization never get that sick in the first place.
But I am convinced that the most important feature of HealthCare Partners' system is economic: Capitation allows the company to be creative in the way care is provided, and rewards efficiency.
One of my partners' patients was transferred to the Beth Israel Deaconess Medical Center with preterm contractions and a short cervix when she was approximately 28 weeks pregnant. She lived on a small island, and we worried that if she went into labor and delivered there, her baby might not survive; she needed to be in Boston.
But Miriam's (not her real name) contractions stopped, her cervix held stable, and a week later we felt comfortable discharging her from the hospital -- as long as she could find a place to stay in the Boston area. This way, if she went into labor, she would be near a hospital that could care for her baby, who would need specialized care in a neonatal intensive care unit.
The problem was Miriam had no place to go. She had an elderly aunt who lived in a nearby apartment tower, but the aunt was disabled and barely able to care for herself, and so the apartment was perpetually filthy -- no place for a pregnant woman at risk for preterm delivery. A hotel or short-term apartment was out of the question because the patient had limited resources.
So we kept her in the hospital for six weeks -- at significant cost to the Commonwealth of Massachusetts that pays for her MassHealth insurance, as Medicaid is known in the state -- until it was safe for her to go back to her island home. Each day I, or one of my colleagues, would check on her to make sure she didn't have signs of preterm labor. Typically, we would find her surfing the web or watching television, while observing the bedrest we had prescribed.
Under the circumstances, this was a highly rational decision. My top priority was Miriam's safety, and in this case, I had no alternative but to keep her hospitalized. Furthermore, I had no incentive to discharge her. If anything, I was rewarded for keeping her in the hospital -- I, or one of my colleagues, received a small payment for each day we "rounded" on her. The Beth Israel Deaconess was paid to keep her housed, fed, and safe (with access to free wifi). Miriam was doing what any pregnant woman would: looking out for the safety of her pregnancy.
MassHealth is in the process of implementing a number of payment models that encourage creative approaches to health care and reward doctors that reduce costs, according to Massachusetts' Medicaid Director Dr. Julian Harris, but these novel programs don't include the flexibility to put Miriam in the hotel across the street for a fraction the cost of the Beth Israel Deaconess.
In fact, Beth Israel Deaconess and its Physician's Organization is one of the leaders in the accountable care organization movement, and is one of the 32 organizations participating in the "Pioneer ACO" program started by the Obama administration last year. This program encourages physicians and hospitals to work together to reduce costs for the care of Medicare recipients by sharing cost-savings between the ACO and the government. Brute rationing -- one of the problems seen in the 1990s when policymakers last tackled these problems -- may be discouraged by the requirement that ACOs report compliance with some basic standards of quality care, such as hemoglobin A1C levels in diabetics -- a measurement of diabetic control -- flu-shot rates, and use of medications that prevent heart attacks. Many of these ACO initiatives look a lot like the interventions implemented years ago by HealthCare Partners.
From the perspective of a large hospital such as Beth Israel Deaconess, with 649 inpatient beds and revenue of approximately $1 billion, one of the problems with the ACO approach to cost containment is that the most straightforward way to save money is to do what HealthCare Partners has done: keep patients out of the hospital.
The buzz around ACOs has included cost containment, but the emerging literature on pilot ACO projects largely focuses on quality improvement. One oft-cited article in the New England Journal of Medicine found that a payment program that rewarded both efficiency and quality care succeeded in driving up quality indicators but didn't reduce costs.
To understand how hospitals tackle this dilemma, I sat down with Dr. Rich Parker, Chief Medical Officer of Beth Israel Deaconess Care Organization, the newly formed coordinating organization for the hospital and the physician's group. As the chief doctor for the physician's organization, Parker led that group's embrace of the ACO concept, and has spearheaded clinical initiatives very similar to those implemented by HealthCare Partners.
Parker's premise -- one that the hospital also has embraced -- is that taxpayers and employers, who pay for health care in the Unites States, will not tolerate for long the rise in health care costs as a percentage of the gross domestic product or as a percentage of wages. Already, health plans and their customers -- typically employers -- are creating incentives for patients to choose lower-cost options by making it more expensive for individuals to use high-cost hospitals and doctors.
In this environment, Parker believes the winning strategy is to provide a high-quality, low-cost product, and if the way to achieve this is by reducing inpatient admissions, then the Beth Israel Deaconess will have to make up for it by attracting patients away from more expensive hospitals. "There will be winners and losers," he said, and this strategy is the one he feels will position Beth Israel Deaconess to be a winner. "We will have to make it up in referral business from other hospitals and from a larger base of affiliated primary care physicians or we will have to downsize."
This strategy leads to some uncomfortable conversations because so many areas of the hospital still succeed when more patients get more services -- from hospitalizations, to surgeries, to MRIs. "I don't think they have an option," Parker said. "I think the jig is up for fee-for-service medicine."
Health care expenditures in the United States have increased from approximately 7 percent of the GDP in 1970 to 18 percent today. In an environment with that economic backdrop, the most successful providers -- hospitals, doctors, suppliers -- succeeded by doing more. Whether these same stakeholders can reverse course remains to be seen.
Recommended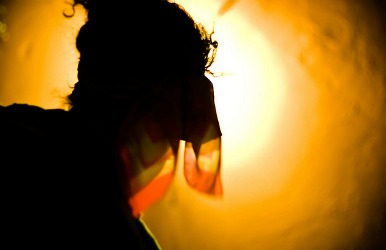 Parker believes that a culture shift is required. "The way we make progress is when doctors and patients and families shift from the paradigm that more care is better to the view that patients should have the right care in the right time in the right place," he said. "And sometimes the right place isn't the hospital."
The ACO movement is slowly advancing this culture shift using a set of incentives and enlisting Big Medicine to implement change slowly. But this policy movement is subject to political forces, including the American Medical Association, which recently prevented a Medicare reimbursement cut to physicians, and other entrenched interests. Meanwhile, in some parts of the country, for selected groups of patients, the shift is underway, as HealthCare Partners has proven. Whether it spreads remains to be seen.