In Online Patient Communities, How Much Sharing Is Too Much?
Done right, networks empower patients and democratize health information. But some say they need more protection.
viralbus/Flickr
When you become a patient, a whole new world of social networking opens up. There's one site that was described to me as being "like Match.com for cancer patients," because it sorts its users by a/s/l, along with type of cancer and treatment. Another tailors itself to women with breast cancer and provides a space for them to "trade scarf fashion tips and treatment courses." Other patients directly co-opt Twitter, Pinterest, and Instagram as spaces for building a community.
While some forums, like the one run by the American Cancer Society, take basic discussion-board form -- patients post under aliases and are urged not to share any personal identifiers -- others embrace illness and recovery as part of a person's identity. And the more open patients are, the more they may be at risk of exploitation.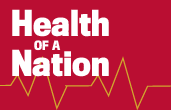 Medical providers, local communities, and the public wellness movement.
See full coverage
As if it weren't self-evident that discussing illness, treatment, and recovery with others who are going through the same thing can have a positive effect for patients, studies have confirmed that "participation in online support groups can make a valuable contribution to the empowerment of patients" and that "health educators can leverage online discussion forums to promote lifestyle choices and disseminate information about treatment and testing."
Dr. Matthew Katz, the medical director of radiation oncology at Lowell General Hospital, "listens in" on Twitter to groups that convene at preset times under specific hashtags, and told me he learns a lot about patient experience through doing so. By participating in these groups, he's also able to jump in and help clarify points or stop inaccurate information from spreading.
But even in ostensibly private chats, there might be little control over who else, aside from well-meaning healthcare professionals, is listening in. Patients, said Katz, may not be fully aware of how their information is being used.
In 2010, PatientsLikeMe, a for-profit company that connects registered users, discovered that the Nielson Company had gained access to its mental health discussion board and was scraping all of its (intensely personal) messages. But, as many pointed out, PatientsLikeMe had made no secret about the fact that it was already selling (anonymous) information to drug companies. As the Wall Street Journal reported, "Many scrapers and data brokers argue that if information is available online, it is fair game, no matter how personal." While the patients were benefiting from sharing treatment information, the platform they were using was profiting from their disclosures.
On the positive side, patients finding each other online can promote research that will directly benefit them, as was the case for patients with spontaneous coronary artery dissection (SCAD), a rare and poorly understood disease. The "SCAD Ladies," having found one another online in numbers greater than most experts believed even existed, convinced a Mayo Clinic cardiologist to research their condition.
Still, much remains unknown about the dynamics of patient communities. "Until we study how these online communities work, we don't know if it's helping or hurting people," said Katz. For example, there are links between internet use and depression for which a cause has yet to be identified. Studies have found that sharing drug information leads patients to switch or discontinue treatment, which can be a problem if their doctors aren't kept in the loop. It's the responsibility of doctors, said Katz, to "make sure that people who are taking over and empowering themselves are not actually doing more harm than good."
The clearest example of patient connection going wrong, of course, is "pro-anorexia" sharing, where people with eating disorders, particularly young girls, share photos tagged "Thinspiration," emerging from isolation and creating a space where their unhealthy behavior is actually encouraged.
Recommended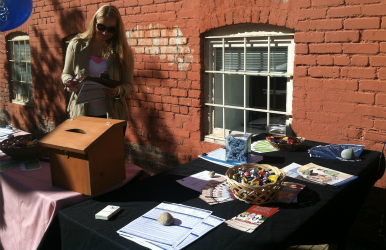 But pro-recovery groups, comprised of users encouraging one another to beat their eating disorders, also compete for photo-sharing influence. A recent study of their influence on Flickr found that users posting pictures related to recovering from anorexia appeared to be tagging them so that they would turn up in searches for pro-anorexia photos -- presumably, they were hoping to exert positive influence over the anorexic users. The study's authors recommend that clinicians refrain from banning anorexic patients from using the internet entirely, because the pro-recovery groups can be just as helpful in coming out of the disorder as the pro-anorexia groups were in encouraging it.