How Much Does It Cost to Go to the ER?
Treating a UTI costs $2,598, on average -- and we needed a study to tell us this.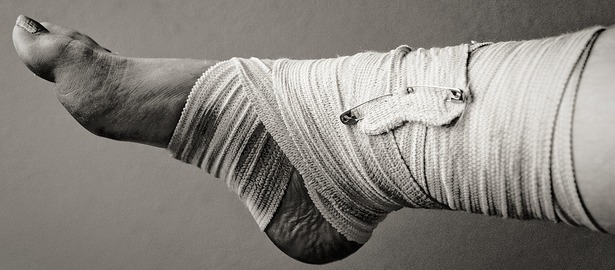 Foxtongue/Flickr
"The health care market is not a market at all. It's a crapshoot." That's where, over 30 pages later, Time magazine's longest-ever article ended. It asked, in the course of its investigation into the industry, "Why should a trip to the emergency room for chest pains that turn out to be indigestion bring a bill that can exceed the cost of a semester of college?"
Such astronomical prices are indeed seen, according to a NIH-funded study published today in PLOS ONE:  The median ER visit costs 40 percent more than what the average American pays in monthly rent. But the discrepancy in ER charges is so great, according to the study's authors, that patients have no way of knowing how much they can expect to be billed.
The average cost of a visit to the ER for over 8,000 patients across the U.S. was $2,168. But the interquartile range (IQR), which represents the difference between the 25th and 75th percentile of charges, was $1,957 -- meaning many patients were paying a lot more or a lot less than that. Of the top ten most common reasons for ER visits, treating kidney stones was most expensive, on average. But it was also the most variable. All of the charges -- which represent the total bill for adults 18 to 64 years old who, for simplicity's sake, came in with a single outpatient diagnosis -- followed similar patterns: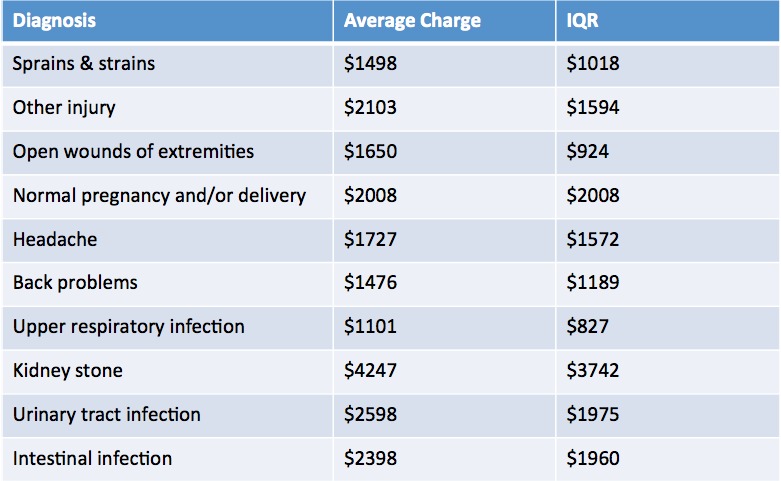 These numbers don't represent how much of the charges were ultimately covered by insurers. The researchers, did, however, also find that uninsured patients are typically charged the least, followed by privately insured patients, and finally by those on Medicaid, who saw the highest bills.