Ending Forced 'Genital-Normalizing' Surgeries
The U.N. Special Rapporteur on Torture is calling for action against "often undetected forms of abusive practices that occur under the auspices of health care policies."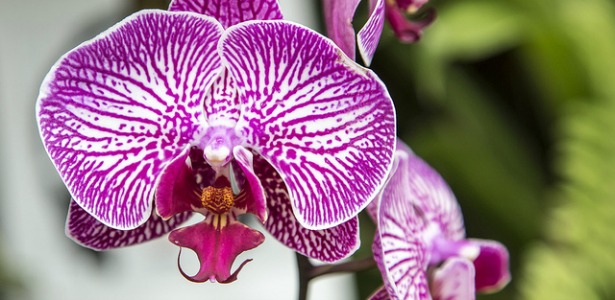 Budi74/Flickr
The United Nations Special Rapporteur on Torture, Juan E. Méndez, has called for action in cases of "reparative" therapy aimed at making gay children straight, as well as legal movement against "forced genital-normalizing surgery" being performed on children who are born with genitals that are sexually atypical. That includes children born with what doctors call "ambiguous genitalia."
These moves come as part of a just-released report to the United Nations Human Rights Council on "certain forms of abuses in health-care settings that cross a threshold of mistreatment that is tantamount to torture or cruel, inhuman or degrading treatment or punishment." According to Méndez, "the report sheds light on often undetected forms of abusive practices that occur under the auspices of health care policies."
In the section of the report dedicated to "Lesbian, gay, bisexual, transgender and intersex persons," the language is tricky--not calling specifically for protections of these groups, but rather calling for repeal of any laws allowing abusive treatment. This section also limits concern to when these "therapies" are "enforced or administered without the free and informed consent of the person concerned"--thus not so much condemning the practices per se as what the Rapporteur sees as the abusive implementation of them.
Still, this adds a new dimension to heated discussions over "sex normalizing" practices, particularly in pediatric cases.
According to Anne Tamar-Mattis, JD, this report could bolster the rights of a child whose sex anatomy, gender presentation, or sexual orientation is perceived as problematic, so that irreversible or life-altering decisions cannot be made without the putative patient's "free and informed consent." Tamar-Mattis heads Advocates for Informed Choice (AIC), a legal rights group representing people born with non-standard forms of sex.
Tamar-Mattis formally made the case on genital normalizing surgeries to the Special Rapporteur in December, arguing that, "Intersex people suffer significant violations of their human rights to dignity, bodily integrity, control of reproduction, and privacy in medical settings. These violations include cosmetic genital-normalizing surgery in childhood, involuntary sterilization, excessive genital exams and medical display, human experimentation, and denial of needed medical care."
Although I am sympathetic to the spirit of the report based on what I have learned from talking to hundreds of people born with intersex conditions over the course of my work, when I read of this news, I wondered to Tamar-Mattis to what extent bringing genital-normalizing surgery under the language of "torture" might backfire, entrenching physicians and parents who believe such surgeries are necessary and beneficial (in spite of a lack of evidence to support that view).
Tamar-Mattis responded that she believes it will be useful in causing proponents of genital normalizing surgeries "to take a hard look at what they're doing." She also believes it will empower the many physicians who have become skeptics and critics of pediatric genital "normalizing" surgeries. She acknowledges that it "will shock some people, to put it into the framework of torture." But, she adds, "the moral force of that is significant."
This new UN report may also have an impact on legal wrangling over California's new law banning "conversion therapies" for minors who are gay. I asked Wayne Besen, founder of the non-profit Truth Wins Out, whether he thinks this development will have a positive effect within the United States.< He agreed with the Special Rapporteur's basic message -- that "medicine" may be used inappropriately in ways that add to, rather than diminishing, the suffering of sexual minorities. Besen told me, "People who push 'reparative therapy' are using medicalized language to stigmatize us. This treats us as criminals under the language of therapy, and doesn't even use real science to back it up. The more I look at this, the more I think we can make the case that this is not even therapy at all -- it's a public relations campaign to stigmatize a whole group of people."
From here, Méndez's report goes on to the United Nations Human Rights Council for further discussion. The process should increasingly be of interest to patient advocates, as the report aims also to address medical abuses of rape survivors, chronic pain sufferers, people with disabilities, people with drug addictions, and many others potentially subjected to stigma and discrimination in the health-care setting.