Colorado's Plan to Become the Healthiest State
Governor John Hickenlooper discusses a cultural shift toward green, active living.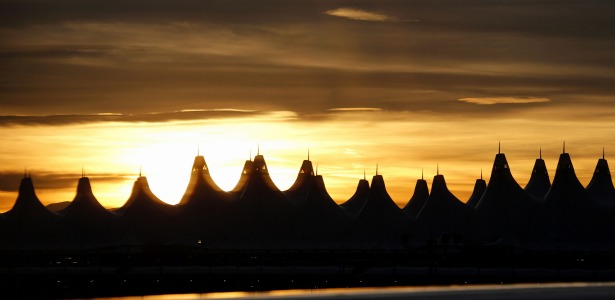 Larry Downing/Reuters
During Colorado Governor John Hickenlooper's 2003 campaign for Denver mayor, he began to notice a slight, unfavorable change to his rail-like frame. "Suddenly, I just had a tire around my middle," the governor recounted yesterday afternoon to John Donvan of ABC News at The Atlantic's forum on community health in Denver. The busy, largely sedentary pace of the campaign had added 12 pounds to his usually lean physique. To get rid of this "bumper," as his son jokingly referred to it, Hickenlooper issued a mandate amongst his campaign staff: no more elevators. From then on, taking the stairs became the norm. "I just made it part of the culture," Hickenlooper recalled with a laugh.
Since reforming his own physique back in 2003, Governor Hickenlooper has been hard at work on his campaign to make Colorado the healthiest state in the nation. "We already have a running start," he said, referring to Colorado's reputation as a healthy, active, environmentally progressive state. "Every great policy starts out with a slogan as a way to motivate not only your staff, but also the state as a whole." This philosophy has resounded in all of his contributions, both to the city of Denver and the state of Colorado as a whole.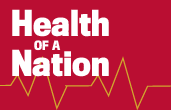 Medical providers, local communities, and the public wellness movement
See full coverage
As the mayor of Denver from 2003 to 2010, Hickenlooper trained the national spotlight on the Mile High City by hosting the 2008 Democratic National Convention. As the greenest national political convention to date, the DNC provided a natural outgrowth for the Mayor's Greenprint Denver program, bringing in a bike-share pilot program, green business workshops, and a Lean N' Green meal program offering healthy, locally grown meal options.
Since its introduction in 2005, GreenPrint Denver has made significant strides, reducing energy use at Denver International Airport by 11 percent per passenger, increasing city-wide recycling by 69 percent, and reducing water use at City Hall by a million gallons each year. Given that Denver's overall community quality rating, as measured by a citizen survey, rose from 78 to 86 percent between 2002 and 2010, Governor Hickenlooper's campaign towards a healthier Colorado must be gaining momentum.
"The best ideas in any of these fields are ground up," said Hickenlooper of his next policy agenda items. "The good ideas are sprouting all over the place, and part of the government's job is to convene people together and provide incentives so they can catalyze on their ideas." While he believes that Colorado has made significant strides in many areas, the governor laments persistent problems like rising obesity trends, low infant birth weight, and dangerous binge drinking habits on college campuses.
However, an excerpt from the governor's 2011 inaugural address aptly sums up his belief in Colorado's ability to achieve its goal of becoming the healthiest state: "We can be hopeful about our future. We can be bold. We will come through this rough time because we have emerged from rough times before -- because we are resilient and undaunted. We'll do it by working together in the best tradition of the West. Like every river runner knows, when you get into rough water, everybody paddles." If Governor Hickenlooper does succeed in harnessing the "best tradition of the West" to make Colorado our healthiest state, then maybe the rest of the nation can look forward to following its lead.