Governor John Hickenlooper discusses a cultural shift toward green, active living.
Larry Downing/Reuters
During Colorado Governor John Hickenlooper's 2003 campaign for Denver mayor, he began to notice a slight, unfavorable change to his rail-like frame. "Suddenly, I just had a tire around my middle," the governor recounted yesterday afternoon to John Donvan of ABC News at The Atlantic's forum on community health in Denver. The busy, largely sedentary pace of the campaign had added 12 pounds to his usually lean physique. To get rid of this "bumper," as his son jokingly referred to it, Hickenlooper issued a mandate amongst his campaign staff: no more elevators. From then on, taking the stairs became the norm. "I just made it part of the culture," Hickenlooper recalled with a laugh.
Since reforming his own physique back in 2003, Governor Hickenlooper has been hard at work on his campaign to make Colorado the healthiest state in the nation. "We already have a running start," he said, referring to Colorado's reputation as a healthy, active, environmentally progressive state. "Every great policy starts out with a slogan as a way to motivate not only your staff, but also the state as a whole." This philosophy has resounded in all of his contributions, both to the city of Denver and the state of Colorado as a whole.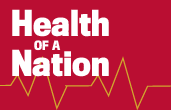 Medical providers, local communities, and the public wellness movement
See full coverage
As the mayor of Denver from 2003 to 2010, Hickenlooper trained the national spotlight on the Mile High City by hosting the 2008 Democratic National Convention. As the greenest national political convention to date, the DNC provided a natural outgrowth for the Mayor's Greenprint Denver program, bringing in a bike-share pilot program, green business workshops, and a Lean N' Green meal program offering healthy, locally grown meal options.