Evolution explains: wrinkled fingertips give us a better grip on wet things. Like built-in traction gloves.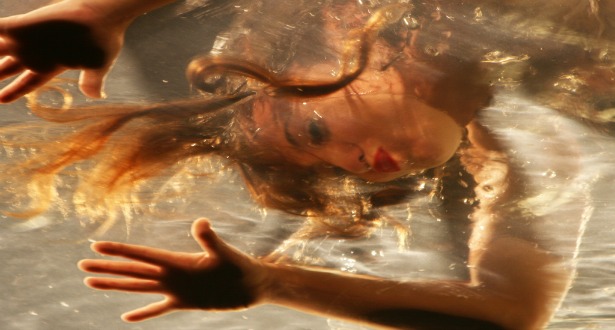 quinn.anya/flickr
Here's a dinner party fact. If you were to soak a severed hand in a bucket of water, it wouldn't develop prune fingers. That's right, because finger prune-wrinkling is a nervous system response, not just some osmotic result of our skin absorbing water like a wet potato.
We've known that for a long time, but until this week, we didn't know exactly why that autonomic response existed.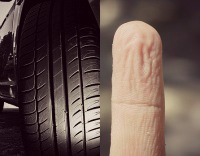 The 2011 journal article "Are wet-induced wrinkled fingers primate rain treads?" suggested that prune fingers work like car tires. The wrinkles channel water off of our fingers, so we get better traction on things we want to hold. But that was just their theory from the way it looks; they didn't actually test that it worked.
This week, research in the journal Biology Letters, proved that people with water-wrinkled fingers were indeed faster at picking up wet marbles.
So, as evolution would have it, our ancestors who were not as good at picking up marbles were less likely to be chosen as suitable mates and pass along their genes. Or, actually, the ones who weren't as good at hand fishing and clam digging and those sorts of things after their hands were all wet and slippery; they wouldn't thrive and reproduce. The prune-fingered people, meanwhile, flourished and feasted and were the eminently desirable.
Our toes wrinkle in water, too; don't forget. (Did you forget about your toes?) The researchers deduce that toe wrinkling is, similarly, to help us get traction when we're walking/running on wet surfaces. Which is interesting, because we're still not that good at it.