How the most common disease you've never heard of is unearthing our evolutionary roots
Red blood cell [AndrewMason/
Flickr
]
An ambulance rushed Dr. Malcolm Casadaban to a Chicago emergency department with labored breathing and three days of fever, body aches, and cough. He died twelve hours later as heart, lungs, kidneys, and liver failed under the burden of overwhelming infection. Bacterial cultures of his blood eventually revealed the characteristic rods of Yersinia pestis. Somehow, the MIT-and Harvard-trained scientist died of septicemic plague -- the Black Death -- in Hyde Park, Chicago, in September of 2009.
Investigators soon learned that Casadaban studied this organism in his laboratory at the University of Chicago, but they could not explain how the bacterium bit the hand that cultured it. Remembered as "one of the most creative and influential geneticists of our time," during his career he furthered our understanding of science and disease. Unexpectedly, he continues to do so in death.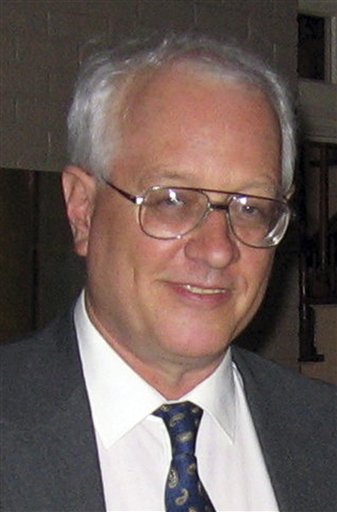 Dr. Michael Casadaban died at age 60 after being exposed to a weakened form of the bacterium that causes plague. [
University of Chicago Medical Center/AP
]
---
Autopsy revealed that Dr. Casadaban unknowingly suffered from hereditary hemochromatosis, a genetic disease leading to a toxic accumulation of iron in his organs. A modern manifestation of an ancient DNA mutation, this disorder can be traced to a single unknown ancestor who lived millennia ago. This mutation allowed her (or him) to more readily absorb iron from food, which may have unexpectedly aided survival in lean times -- possibly at the expense of iron-overload in later generations. We know little about the disease's founder, but we do know that she survived long enough to pass one copy of the gene to her children, and eventually, to nearly one in ten individuals of northern European ancestry.