Study: Some People Have Armpits That Never Smell; Most Still Use Deodorant
Powder-fresh underarms are a cultural construct, man.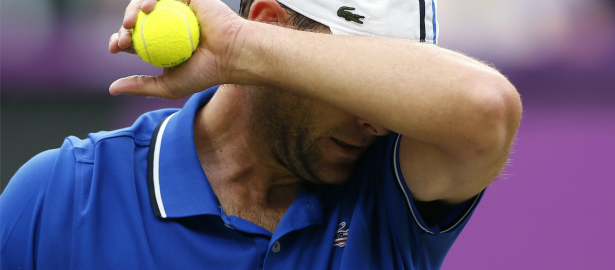 Stefan Wermuth/Reuters
PROBLEM: Some people, who carry a certain mutation on a particular gene, have armpits that don't smell. Seriously. We've actually known that for a while now. But what researchers at the University of Bristol really wanted to know was: Do people with no odor nonetheless use deodorant?
METHODOLOGY: The researchers analyzed a large cohort of children and their parents, noting whether they had the underarm-odor-gene and their reported deodorant use.
RESULTS: Two percent of the women studied carried the genetic mutation that prevents their underarms from stinking. Yet 78 percent of those women were typical deodorant users.
Evidence was also found for "deodorant nonuse in the genotypically odorous": 4.7 percent of women and 13 percent of men who, "despite needing deodorant, never use it or use it less than once a week."
IMPLICATIONS: In some places, like northeast Asia, deodorant use is far less common, reportedly as low as 7 percent. The researchers explain that this may be because less than 1 percent of the northeast Asian population has the smelly armpit genotype -- there just isn't much need for this aspect of personal hygiene. But for the population studied here -- members of a UK cohort known as the "Children of the 90s" -- using deodorant is a cultural norm, potentially explaining why the non-smelly use it anyway.
The 22 percent who've disavowed the tyranny of deodorant, reason the authors, must "consciously or subconsciously recognize that they do not produce odor." If you're not sure where you fit in here, check your ears: The same genetic variant that protects against underarm odor also causes people to have dry, rather than sticky, earwax. If you're still not sure, "a simple gene test might strengthen self-awareness and save some unnecessary purchases and chemical exposures for non-odour producers," say the authors.
The full study, "Dependence of Deodorant Usage on ABCC11 Genotype: Scope for Personalized Genetics in Personal Hygeine" is published in the Journal of Investigative Dermatology.