Study: How We Lose Our Virginity Shapes Our Entire Sexual Life
Those who had more positive initiations into sex scored higher for sexual satisfaction and esteem later on, and reported less "sexual depression."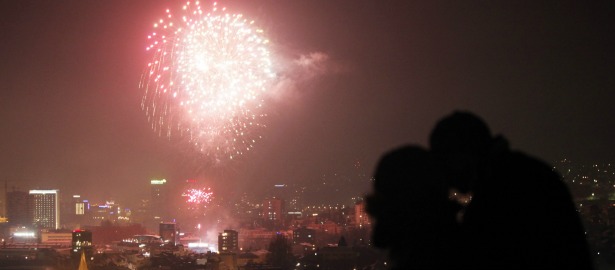 Dado Ruvic/Reuters
PROBLEM: Common knowledge says that sex the first time is usually not-so-great; something to be endured more than enjoyed, as an initiation into sexual adulthood. But what if there's even more pressure on that situation than we realize, and how it goes the first time affects the sex you have for the rest of your life?
METHODOLOGY: Researchers at the Universities of Tennessee and Mississippi grilled undergrads -- 206 women and 113 men -- about when and how they lost their virginity. How content were they? To what degree did they regret it? Their first-time experiences were characterized in terms of "anxiety" "negativity," "connection" and "afterglow."  
They asked the students to rate their current sex lives in terms of sense of control, satisfaction, and general well-being. Then for the next two weeks, they had them keep sex diaries describing and rating all of their "sexual interactions" (any encounter "in which the purpose was sexual arousal").
RESULTS: Positive first-time experiences reliably predicted physical and emotional satisfaction in later sexual interactions. Those who had more positive initiations into sex scored higher for sexual satisfaction and esteem later on, and reported less "sexual depression." Feeling loved and respected by one's partner was associated with more emotional satisfaction later on, and physical satisfaction, even when controlling for the overall emotional experience, was self-perpetuating as well. Anxiety and negativity experienced when losing one's virginity was associated with lower overall sexual functioning.
CONCLUSION: "These results suggest that one's first-time sexual experience is more than just a milestone in development," wrote the authors. "Rather, it appears to have implications for their sexual well-being years later."
IMPLICATIONS: "While this study doesn't prove that a better first time makes for a better sex life in general, a person's experience of losing their virginity may set the pattern for years to come," said author Matthew Shaffer, who suggested that thought and behavior patterns may be formed the first time we have sex and then guide future experiences.
But none of the participants in the study could have been having sex for that long -- the biggest gap between reported loss of virginity and the time of the study was 7 years, and for some, it was only a few months. In other words, they were still really young, and presumably had many, many more "years to come" of sexual experience. We can hope that things change as you get older and more comfortable in your body. Anyone want to volunteer to make an "It Gets Better" video for awful first times?
The full study, "Gone But Not Forgotten: Virginity Loss and Current Sexual Satisfaction," is published in the Journal of Sex & Marital Therapy .