Study: Erections Tell Us About Our Hearts
Men with severe erectile dysfunction -- even with no personal history of cardiovascular disease -- had 8 times the risk of heart failure.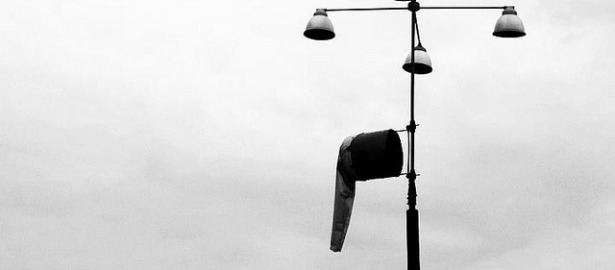 Lee Edwin Coursey/Flickr
PROBLEM: About 40 percent of men over the age of 40 have frequent or occasional trouble getting or maintaining an erection, the causes of which can range from medications to stress. We've known that erectile dysfunction (ED) itself is sometimes associated with vascular disease, but it hasn't been quantified as an early indicator of heart disease in people who don't have the usual heart symptoms.
METHODOLOGY: A cohort of almost 100,000 men over the age of 45 completed a questionnaire on their degree of erectile dysfunction (from "none" to "severe"). Using hospital admissions records and the government death record, Australian researchers followed up on the health outcomes for all of the participants several years after they had provided this information.
RESULTS: Men with no history of cardiovascular disease and severe ED had 8 times the risk of heart failure. Their risk of heart conduction problems was increased by a factor of 6.62, and their risk of heart attack went up by 1.66. They also had an increased risk of ischemic heart disease, peripheral vascular disease, and other causes of cardiovascular disease. Their odds of having died upon follow-up were twice those of men without ED.
These risks steadily increased with increased severity of ED, and were similar to those of men who have both ED and a history of cardiovascular disease.
CONCLUSION: As severity of erectile dysfunction increases in older men, the risk of future heart disease and premature death increases as well.
IMPLICATIONS: The researchers don't think that ED is causing heart attacks -- it's just an important marker of risk, perhaps indicating restricted blood flow.
These findings are all the more reason for men having trouble in the erection department to get themselves checked out, both for their ED and for their heart health. "Men shouldn't suffer in silence; there are many effective treatments, both for erectile dysfunction and for cardiovascular disease," explains lead author Emily Banks.
The full study, "Erectile Dysfunction Severity as a Risk Marker for Cardiovascular Disease Hospitalisation and All-Cause Mortality: A Prospective Cohort Study," is published in the journal PLOS Medicine.