Study: A Physically Aggressive Response to Puppies Is 'Completely Normal'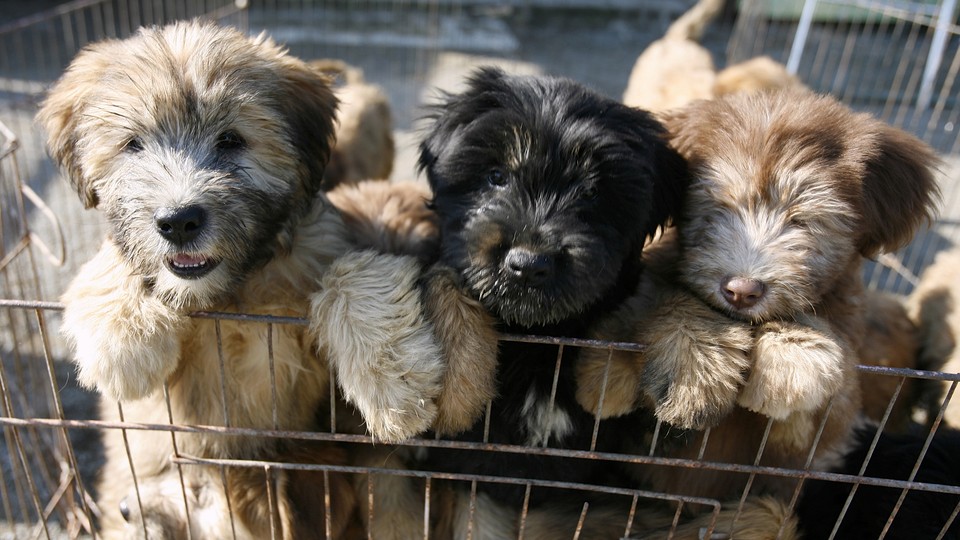 PROBLEM: People react with strange turns of phrase when expressing endearment for cuteness, which may be more than just a manner of speaking.
METHODOLOGY: Sometimes you volunteer to take part in an experiment and you end up receiving electric shocks. Other times, like this time, you get to watch slideshows of cute animals. Rebecca Dyer, a graduate student at Yale, showed participants images of fluffy baby animals ("cute"); animals in preposterous situations ("funny"); or older, serious-looking animals ("neutral"). She asked them to rate each picture on cuteness and on how much it made them lose control: Did it make them want to squeeze something, or "want to say something like 'grr!'"?
Dyer then took a great methodology and managed to make it even better: A different group of volunteers watched slideshows while playing with bubble wrap.
RESULTS: The cuter the participants found each picture, the less they were able to handle it. Funny animals provoked a slightly stronger reaction than neutral ones, but the desire to squeeze the cute animals won by a significant margin.
The members of the second group shown a slideshow of cute animals popped the bubble wrap most aggressively: They averaged 120 bubbles, compared to 80 for funny pictures and 100 for neutral ones.
CONCLUSION: An aggressive response to over-the-top cuteness is "completely normal."
IMPLICATIONS: That the phenomenon of responding to cuteness with aggression has been demonstrated in the lab leads only to new problems. Why would the inherent properties of something that requires care and protection encourage us to harm it?
Dyer thinks that the culprit may be "high-positive affect": we just can't handle that much cuteness in one little puppy.
She also hypothesizes that frustration over not being able to have the cute thing plays into it. We want to love it and take care of the puppy forever and ever, but we can't, because it's only a picture, and so instead we will destroy it. You know, human nature.
The full study, "It's so cute I want to squish it! How Cuteness leads to verbal expressions of aggression," was presented at the annual meeting of the Society for Personality and Social Psychology.
via LiveScience