People Inside Out Illustrated
Danny Quirk makes the kind of art that we could imagine finding in a serial killer's basement. Or maybe hanging on some very intense pre-med student's walls. With the goal of "painting what the camera can't capture," the Pratt Institute illustration major creates anatomical works that, as he explains, "combine classic poses, in dramatic chiaroscuro lighting, with a very contemporary twist." If you're in the mood for a quick anatomy lesson over lunch, click through to check out some of the work in his portfolio, including recent pieces which feature human canvases -- but don't blame us when you start to get a bit queasy!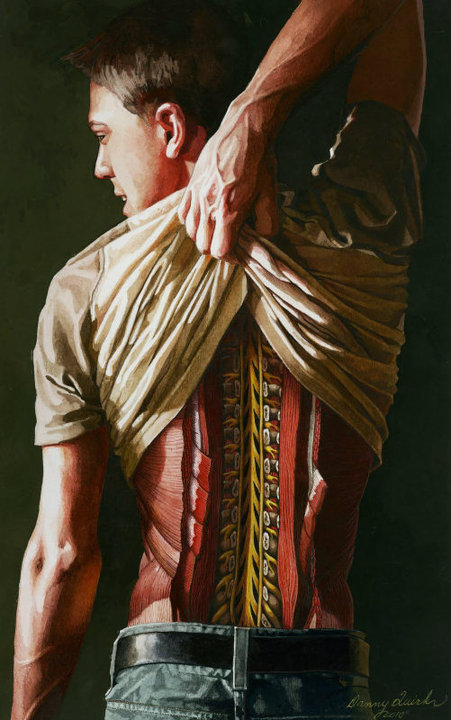 ---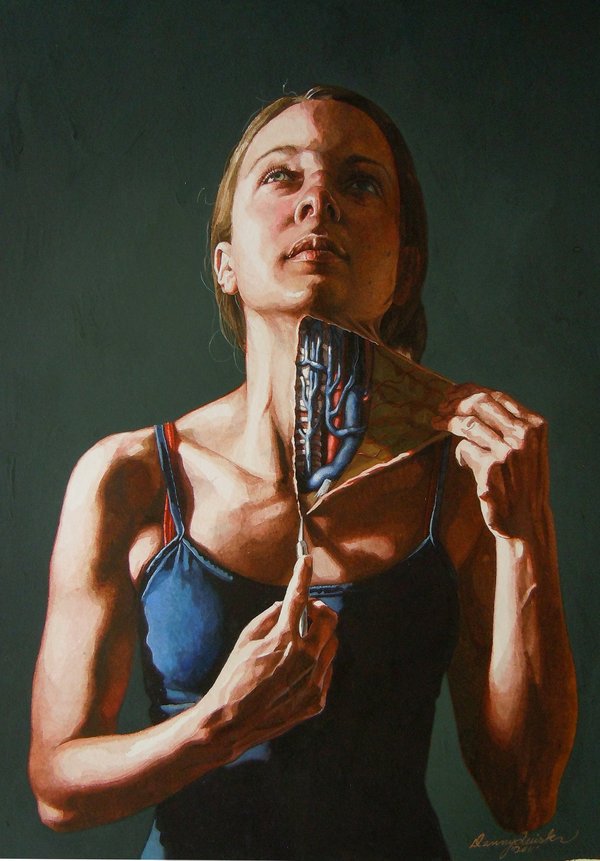 ---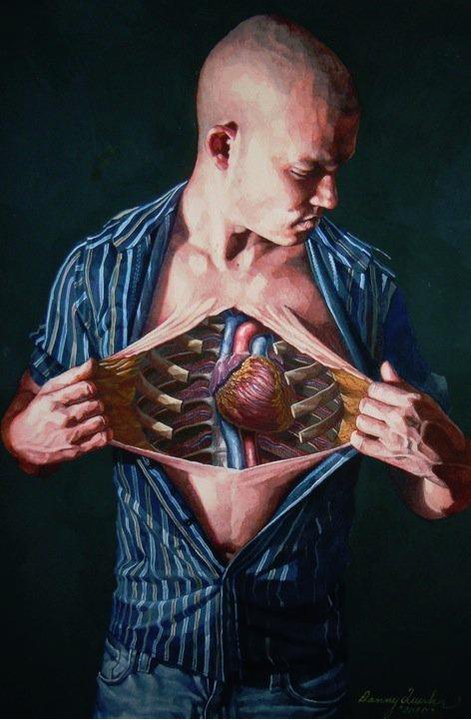 ---
---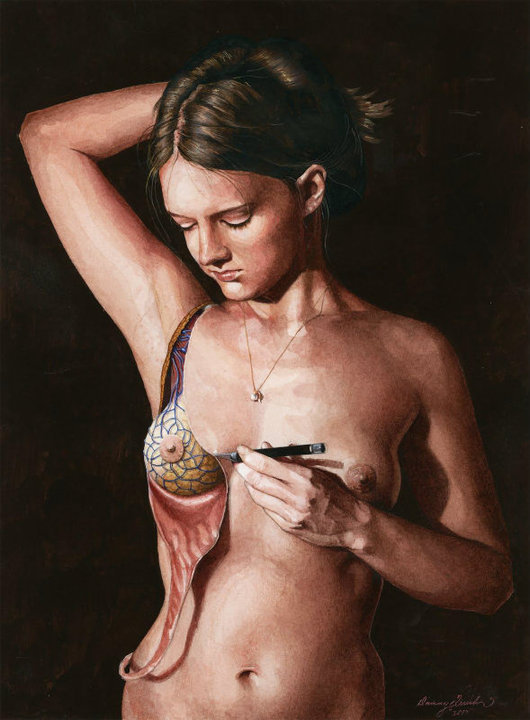 ---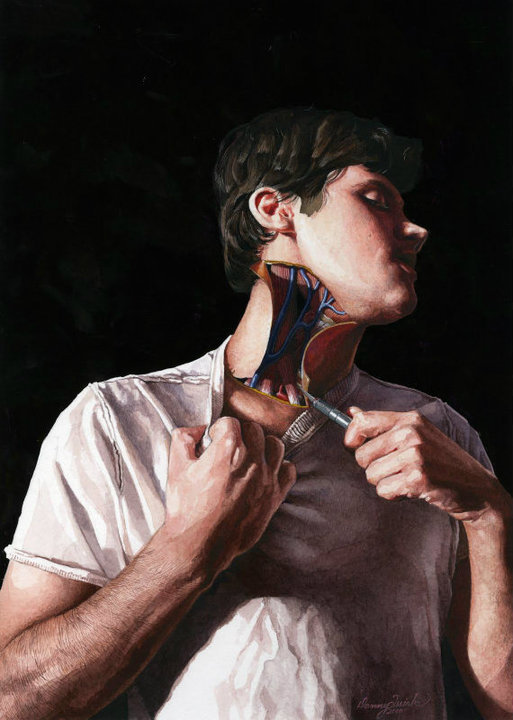 All photos via Danny Quirk
---
This post also appears on Flavorpill, an Atlantic partner site.