Lessons From American Girl Dolls: The Divorce Generation
As my daughter reminded me, the story is sad.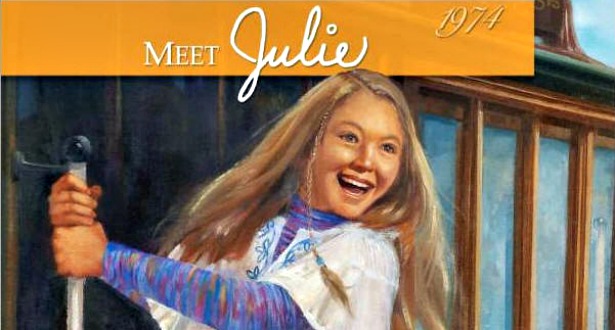 American Girl
With more than 21 million dolls sold since 1986 and welcoming more than 46 million visitors to its retail stores, the American Girl phenomenon shapes the wish lists of countless youngsters. The catalogue alone ranks as the largest toy catalogue in the country--an unsurprising fact since (as a mother to an elementary school-aged daughter) our house seems to host a significant percentage of them.
In our family, our obsession began with Bitty baby, then evolved into a "Just Like Me" doll, and now is moving into the historical dolls, a move I celebrate. Sporting fictional chapter books that include historical facts about the time period, each doll represents a distinct moment in history. American Girl offers Kit from 1934 who lives through the Great Depression, Addy from 1864 who lives during the Civil War, or Kaya from 1764 who lives as a member of the Nez Perce. Each doll confronts a challenge defined by her era, and her story emphasizes how she finds hope and resilience while facing hardship.
As my daughter and I flipped through the catalogue discussing the dolls' merits, we found ourselves gravitating to Julie Albright from 1974. I thought, A Gen X doll! Cool! I'm Gen X! I wondered what historical event of the 70's American Girl might highlight that had changed Julie's life forever. Nixon? Inflation? Journalist Stephanie Obley summarizes Julie's story:
"Julie Albright's life is changing. The 9-year-old's parents have just divorced and she now lives in an apartment a few miles from her childhood home. She misses her best friend, her pet rabbit and most of all, her father. Holidays are difficult. She doesn't want to tell her friends about the divorce."
I had been reading each doll's bio out loud, enjoying a warm mother-daughter moment, but my daughter's face fell as she heard Julie's story. "Well, that's SAD!" she cried out. I quickly noted to myself that we had already read about dolls living through war, slavery, and persecution, all very sad. But then I realized that for most young children reading the American Girl catalogue, war, slavery, and persecution do not live with them; their parents do. So, for a daughter like mine, the saddest doll is the divorce doll.
As someone who studies Gen X caregiving, grief, and loss in an era of high family fragmentation, I should not have been surprised that the key marker of change for my generation lies in parental divorce. Author of the American Girl books about Julie, Megan McDonald, confirmed my realization. She writes, "Everything I read about the '70s pointed to a sharp rise in divorce rates, peaking in 1979. The claim that 'half of all marriages end in divorce' became widely accepted in the '70s." In an interview with Divorce 360, McDonald said, "I learned from watching some of my own family members go through divorce that the impact is lifelong ... My hope is that readers who are children of divorce themselves will identify with Julie and her family situation and struggle, and take some solace that they are not alone."
In the first sentence of book one, McDonald captures the upheaval of divorce for a child: "The world spun-first upside down, then right side up again ..." As Julie says good bye to her best friend from across the street and anxiously anticipates beginning a new school near her mother's apartment, she begins her new life dominated by the "switching hour;" an existence spent switching between two worlds that (as Dr. Evon Flesborg writes) will continue throughout her life until death parts her parents from her.
Throughout the series, Julie learns to be a chameleon, as Elizabeth Marquardt describes children of divorce who learn to adapt to living in two homes. At her dad's house, she misses her mom, her sister, and her toys. At her mom's house, she misses her dad, her pet rabbit and her best friend. Julie dreads the first Christmas after the divorce. She finds solace in her friends, who she begins to treat as family.
We never know why Julie's parents have divorced, which shouldn't really surprise us. The stories are told from the child's perspective and, as Judith Wallerstein's research on children of divorce revealed, most children never fully understand why their parents have split. Julie, a spunky, adaptable child, does learn resilience, but I found myself wondering, as Wallerstein does, how Julie will learn "to create a long term loving relationship, how to resolve family conflict, how to build trust, when to compromise, when to stand firm, and as [she] grows, how to choose a lover and how to commit to another with realistic hope that it can last?"
Wallerstein's question points to the yawning gap in Julie's story. We learn only about the first year after her parents' divorce. The book does not describe the life long shadow of divorce in Julie's life. How will Julie traverse between two worlds as she matures, hopefully go to college (if either parent can help her pay for it), perhaps get married, and even raise children herself while negotiating the reality of her parent's split worlds? As a Gen Xer in 2013, Julie would likely now be helping her divorced, Baby Boomer parents think about Medicare and aging, agonizing about how she will practically, financially, and emotionally handle caring for either or both of them should they become sick or debilitated, and taking care of her own kids. Not to mention what her obligations might be for any stepparents in her life.
Recommended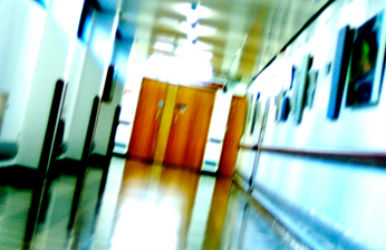 I also found myself wondering about Julie's inner life. What does she think about the big questions in life? Does she believe in God? Might she have become more or less religious after the upheaval of her parent's divorce? Sociologist Melinda Lundquist Denton reveals that many children of divorce will experience a change in their religious lives, but we hear nothing about Julie's. I recently co-wrote a report, Does the Shape of Families Shape Faith?, in which we present more than a dozen family scholars and theologians addressing the impact of divorce on the long term expression of faith. The finding was that people who came of age in an era of widespread divorce mark the beginning of a generation that often claims to be "spiritual but not religious." Yet, children of divorce became "a kind of broken leading edge," with spiritual stories quite often characterized by loss or suffering.
As our Baby Boom parents' generation continues to divorce in unprecedented high numbers, more and more Julie Albrights from 1974 will resonate with her story of dealing with parental divorce. Scholars are finding that the legacy of divorce echoes throughout a child's entire life story and, as my young daughter reminded me, for these children and for our culture, the story is sad.