Dolls With Age: A Longing for Youth, a Recognition of Mortality
The babies that never grow up or move out
In Vera Saltzman's intimate yet strangely unsettling portrait series, which we spotted over at Feature Shoot, the Canadian-based photographer captures women over 40 with their childhood dolls, their faces steeped in nostalgia. As Saltzman writes, "Sigmund Freud believed the uncanny to be something which leads us back to what is old and familiar but is at the same time 'unheimlich.' or uncomfortable. This series explores the idea of the uncanny as it manifests in a longing for youth, and a recognition of mortality." Uncanny indeed. Check out a few of our favorites from the series, and then be sure to head over to Saltzman's website to see more of her work.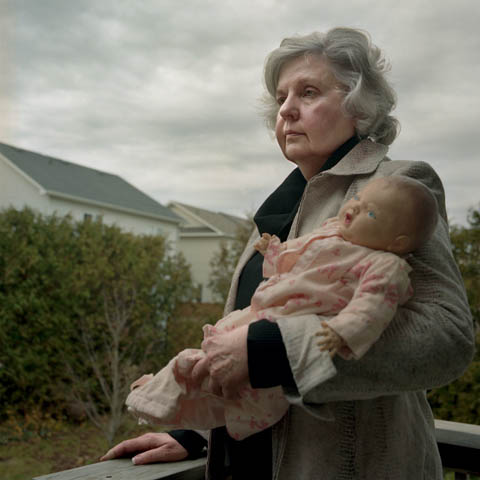 Lynda and Baby
---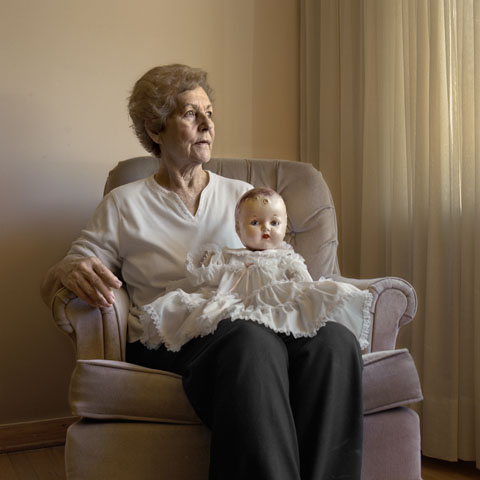 Arvelle and Shirley
---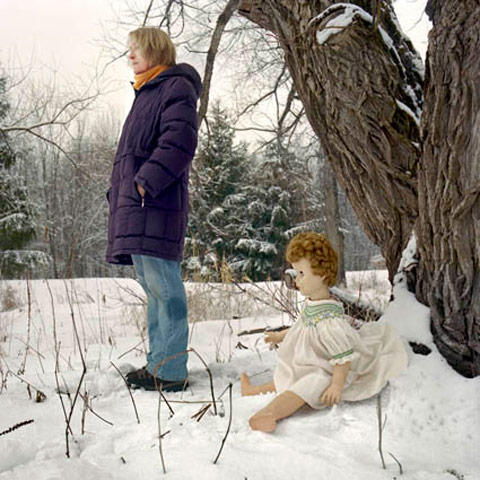 Judy and Susan
---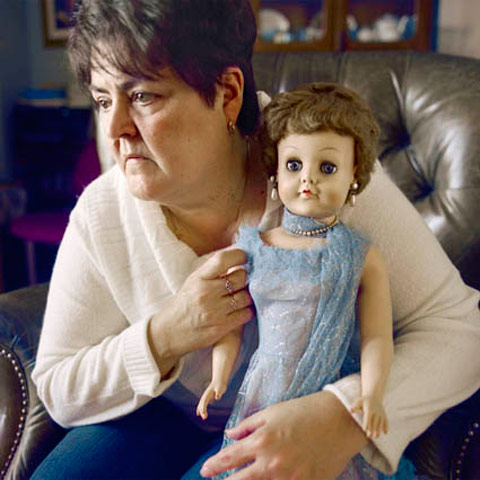 Valerie and Louise
---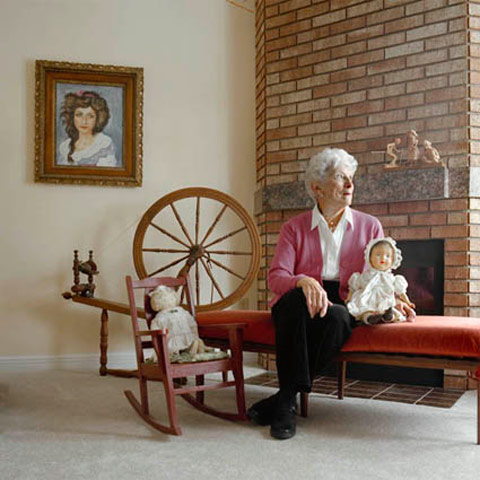 Lois and Maria
---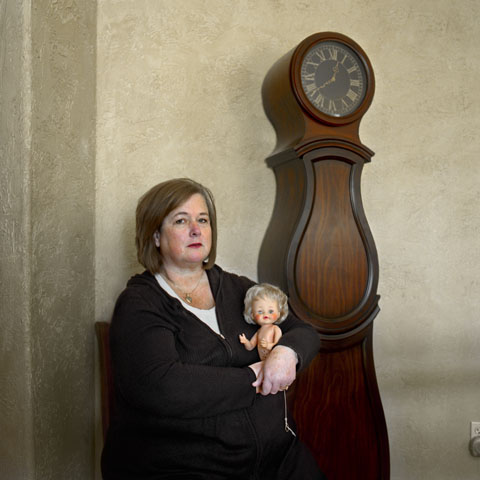 Debbie and Dolly
---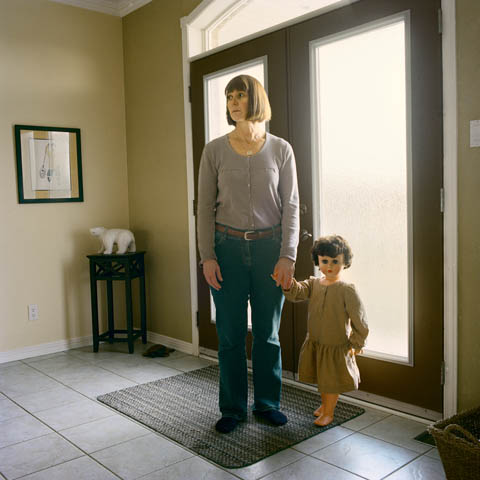 Vera and Sally
---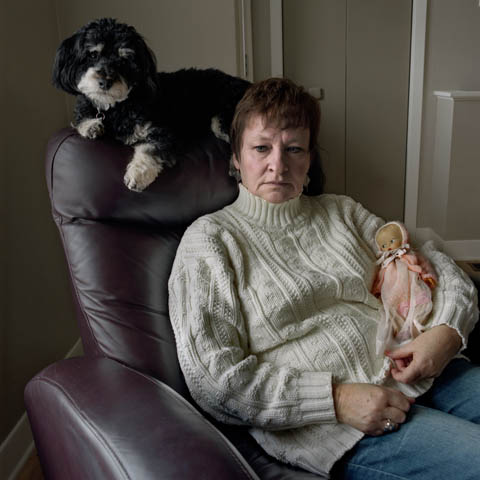 Sue and Winnie
---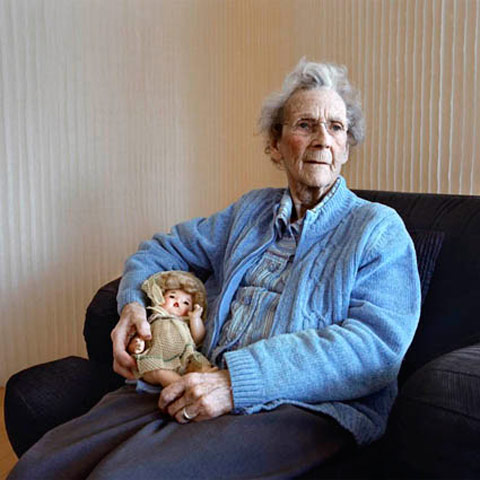 Maureen and Shirley
---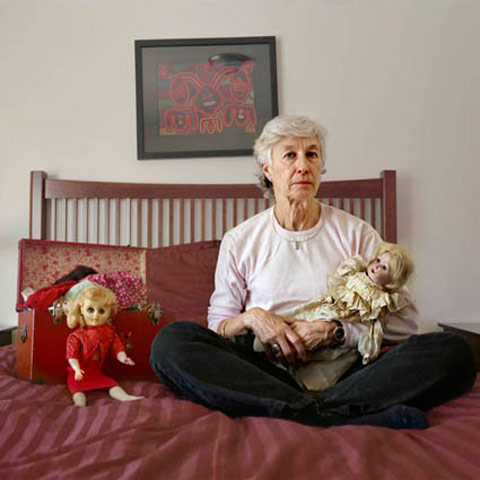 Elizabeth and Teeny
Photos via Vera Saltzman
---
This post also appears on Flavorpill, an Atlantic partner site.