Why Annual Pelvic Exams Might Be Bad
In the era of constantly rethinking screening exams, researchers are exploring the time-honored bimanual exam.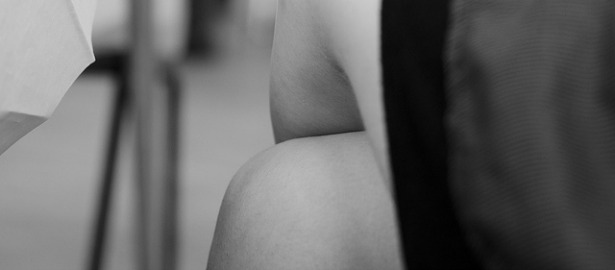 Baalel/Flickr
A study published in the American Journal of Obstetrics & Gynecology is questioning the perceived wisdom of the annual pelvic exam, not just as an important means of screening for ovarian cancer (which, according to the authors, it isn't) but as being necessary at all.
The researchers, from UCSF, are referring not to the visual examination of external genitalia or to the use of the speculum, but specifically to the part of the exam where the physician inserts two fingers into the vagina to feel the ovaries, cervix, and uterus. While annual Pap smears to test for cervical cancer are no longer officially recommended for most women, the possible case against pelvic exams has remained less clear. The American Congress of Obstetricians and Gynecologists this August changed its recommendations for the pelvic exam, restricting it to women 21 and over, but its reasoning for even this was far from sound:
An annual pelvic examination seems logical, but also lacks data to support a specific time frame or frequency of such examinations. The decision whether or not to perform a complete pelvic examination at the time of the periodic health examination for the asymptomatic patient should be a shared decision after a discussion between the patient and her health care provider.
Pelvic exams are still recommended as a means of screening for ovarian cancer: the Mayo Clinic, WebMD, and the New York Times all list it as a first-step measure in preventing the disease. Half of the over 500 physicians surveyed for this study thought it was very important for this purpose, and nearly all endorsed conducting the exam on low-risk women. Beyond that, they were also all for performing the exam on a hypothetical 55-year-old woman whose ovaries, uterus, and cervix had been removed.
If the authors are right, this could come down to the insidious nature of common "knowledge" -- women go in for the exam because they've been lead to believe it's necessary, and doctors perform it, according to the study, because women expect them to. Indeed, the physicians indicated things like "it reassures the patients of their health" and "it ensures adequate compensation for routine gynecologic care" as rationale. The problem is, if it's not actually "medically necessary," we might, at best, be wasting time and money, suffering uncomfortable exams for the sake of trite reassurance. At worst, we're causing need for costly and unnecessary follow-ups or being falsely reassured.
If the exam turns out to provide some degree of good, there's no reason not to be all for it. But if we're all just doing it for no other reason than "it seems logical" and we think we're supposed to, it's past time to abandon it.