The Makings of an Asthma Epidemic in St. Louis
Weak smoking regulations atop an environment of poverty and pollution, in a city where childhood asthma rates are three times the national average.

Reuters
Among its many distinctions, like being the birthplace of both peanut butter and hot dogs on buns, St. Louis holds two less cheerful records: Its cigarette tax is the lowest in the United States, and it also ranks as the seventh worst "Asthma Capital" in the country, according to the Asthma and Allergy Foundation of America.
Although an indoor smoking ban took effect nearly two years ago, fines on first-time violators are mild, ranging from $50 to $100, and casinos and bars are exempt. More importantly, researchers have found that smoking bans are ineffective in changing the behavior of smokers. In areas with bans, smokers are no less likely to have tried to quit, and studies indicate that bans mostly affect where people smoke, not how much. Higher cigarette taxes, though, are a statistically significant factor in getting smokers to quit, implying that price matters for the prevalence of smoking in a community. Last month, however, Missouri voters narrowly voted down a proposition to raise cigarette taxes from 17 to 90 cents per pack, which would have still ranked far below the nation's average of $1.49. This was the third effort in eleven years to raise tobacco taxes in the state.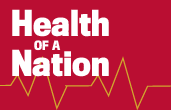 Medical providers, local communities, and the public wellness movement.
See full coverage
Meanwhile, residents of St. Louis, particularly children, continue to struggle with respiratory issues. The number of children suffering from asthma in the St. Louis metropolitan area is nearly three times the national average, according to Asthma Friendly St. Louis, a community program designed to help school-age kids and teens manage respiratory illness. Despite the efforts of several community initiatives, the disease is often poorly managed because of a lack of access to care and educational resources. At the St. Louis Children's Hospital, asthma is the number one reason for patient admissions, and the county's rate of emergency room visits for asthma-related incidents among children under 15 is 52 percent higher than in the rest of Missouri.
Certain communities in the area struggle with asthma more than others, pointing to a complex set of root causes underlying the prevalence of childhood respiratory problems in the area. In 2008, African American children accounted for 91.9 percent of asthma-related emergency room visits in St. Louis City, a rate nine times greater than that among white children. In East St. Louis, which sits across the Mississippi River from St. Louis in Illinois, asthma rates are among the highest in the nation, and experts suspect that this is linked to the high rates of pollution and poverty in the city. 44 percent of East St. Louis residents live on incomes below the federal poverty line.
With a smoking rate 19 percent higher than the rest of the country and an estimated $2.13 billion in annual healthcare costs directly related to smoking in Missouri as a whole, in St. Louis, smoking clearly aggravates these underlying causes of poor respiratory health.
Solutions to these kinds of systemic problems are clouded by a lack of resources and education, and by attitudes about health. "Survival needs are more important than long-term prevention needs," explained one participant at The Atlantic's Conversation on Community Health in St. Louis on Wednesday. Her comments pointed to the vast number of pressing, everyday problems, such as poverty, lack of education, and problems with the built environment, like pollution, that have to be overcome in battles for better community health.
As another participant put it, this leads to "band-aid surgeries" on area health problems, which only amount to temporary solutions for structural problems. Although the summit's panelists and participants focused heavily on root cause analysis of public health problems in the city, many agreed that real change will depend upon broad shifts in attitude and approach to the social, economic, and environmental problems affecting struggling communities.