A progressive-for-its-time, illustrated guide to sex and sexuality.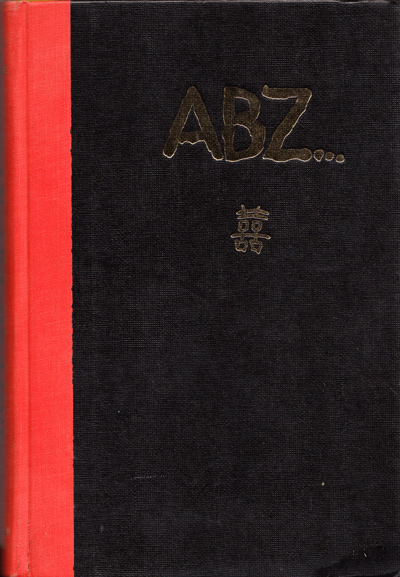 "If you are as interested in sex as you say you are, there is a really lovely book about it in my study -- on a top shelf. It's red, and it's called The ABZ of Love," Kurt Vonnegut wrote to is wife Jane in a 1965 letter published in the fantastic new volume Kurt Vonnegut: Letters, and he signed, "Love from A to Z, -- K". Naturally, I went hunting for the obscure vintage tome, which turned out to be as kooky and wonderful as Vonnegut's recommendation promises.
 An ABZ of Love, a sort of dictionary of romance and sexual relationships covering everything from radical-for-the-era topics like birth control and homosexuality to mundanities like bidets and picnics to abstractions like disappointment and excess,was originally published in 1963 by Danish husband-and-wife duo Inge and Sten Hegeler, featuring gorgeous black-and-white sketches by artist Eiler Krag reminiscent of Henri Matisse's Ulysses etchings.
---

MORE FROM BRAIN PICKINGS
---
The book is presented with the disclaimer that rather than an ABC textbook for beginners, it is a "personal and subjective supplement to the many other outstanding scientific books on sexual enlightenment already in existence," setting out to describe "in lexical form a few aspects of sexual relationships seen from a slightly different standpoint." Indeed, the book was in many ways ahead of its time and of the era's mainstream, pushing hard against bigotry and advocating for racial, gender, and LGBT equality with equal parts earnestness and wry wit.