Study: Romance Trumps Friends With Benefits
Those in traditional relationships are more satisfied, sexually and otherwise, and communicate more effectively. Friends with benefits are a little handier with condoms, though.
JoshMcConnell/Flickr
PROBLEM: Eternal question, how good or bad are friends with benefits ("two individuals have a rather typical friendship except that they also occasionally have sex") situations?
METHODOLOGY: Researchers at Harvard, Syracuse, and Purdue conducted an online survey of 376 individuals, mostly college students. Half of them was in a FWB relationship, and the other half was in a traditional romantic relationship. They were also mostly white, female, and heterosexual. All were asked about the exclusivity of their relationship, the frequency with which they had sex with their friend/romantic partner, how they divided their time between sexual and friendship activity and their satisfaction with both. The researchers also obtained information on the nature of their sexual contact (everything from kissing to anal), frequency of condom use, and openness talking with one another about sexuality-related topics.
RESULTS: Those in FWB relationships had a lot more sex -- an average of 6.37 lifetime sex partners to date, over the others' 1.9. To a lesser degree, those in traditional relationships had more frequent sex with their significant other, and they also spent more non-sex time together -- and they reported having greater satisfaction with both. Everyone was more or less having the same kind of sex (lots of kissing, not much anal).
Although both groups discussed condom use equally, people in FWBRs reported higher levels of condom or other barrier use both during intercourse and oral sex.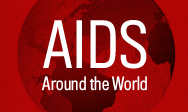 Essays and ideas to mark the 24th annual World AIDS Day
See full coverage
But for the most part, people in romantic relationships were more open with one another about sex, including their needs, desires, and boundaries, but also STIs, contraception, and rules about having sex outside of the relationship. FWB relationships scored higher only in their discussions of the details of outside-the-relationship sex, and of their condom use therein.
IMPLICATIONS: The results weren't clear enough for the authors to reach clear conclusions about which is better in terms of sexual health. But as the authors points out, they highlight some of the potential consequences of both. And even though the people who were having more casual sex were also more likely to use protection, their record of condom use was far from stellar.
The full study, " Sexual Communication, Satisfaction, and Condom Use Behavior in Friends with Benefits and Romantic Partners," is published in the Journal of Sex Research.