Mobile Health Tech: From Novel Startups to Global Industry
Last week's mHealth summit in Washington, D.C., gave tech leaders an opportunity to evaluate the field and its future.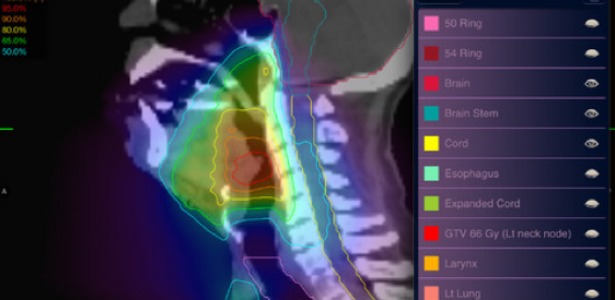 Mobile health technologies are the fastest growing sector of one of the fastest growing markets in the world, projected to be worth $11.8 billion by 2018. At the mHealth summit last week in Washington, D.C., 4,000 people shared, networked, and, in the words of NIH presenter Roderic Pettigrew, took time for evaluation. Mobile health has grown so large so quickly -- about half of all doctors use mobile health apps, and a quarter of consumers -- that the conference provided a much-needed opportunity to make sense of what the field has become.
The thousands of mobile health technologies currently available - sleep monitors, stress checkers, diet and fitness trackers -- are more useful in aggregate than as individual applications. And yet, because each is developed independently, there are no means of making these applications talk to each other. Some of that is by design -- companies are understandably protective of their products -- but much of it results unintentionally from the software development process.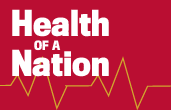 Medical providers, local communities, and the public wellness movement
See full coverage
"The biggest challenge for the mHealth ecosystem is that solutions are currently being built in monolithic silos, which makes it very difficult to effectively integrate them to create personalized solutions," says presenter Deborah Estrin, whose non-profit Open mHealth seeks to remedy that. A number of firms used the summit as an opportunity to launch collaboration. Diversinet, for example, announced its Blue Button mobiHealth Wallet for managing, downloading, entering, and sharing health information from different sources. Aetna CEO Mark Bertolini, meanwhile, spoke of CarePass, a platform that can connect Aetna's big apps, like iTriage, with Fitbit and other popular apps already on the market.
Legislation has been an area of concern and confusion for many in the field. Digital health technologies, when used by physicians to administer healthcare, are subject to governmental regulation, but by whom, and in what manner, remains unclear. Many came to the conference hoping for greater clarity on this issue. Not coincidentally, the summit coincided with Silicon Valley Congressman Mike Honda's new bill to create an Office of Wireless Health at the FDA. Honda said that he seeks "consistent, reasonable, and predictable regulatory framework for wireless health issues." Conference presenter Joseph Kvedar, founder of the Center for Connected Health, felt optimistic that "the FDA and FCC have both been increasingly clear on how this space will be regulated, and that creates a path for innovation."
While regulation is of great concern for doctor-operated products, for the consumer-oriented market, so long as a product makes no explicit promises about diagnosis or treatment, the FDA does not need to be involved. This apparently slight distinction has a host of consequences for the markets in question.
For one, it's much easier to bring a consumer-oriented product to market than a physician-oriented one. As an example, an application tracking a diabetic person's blood sugars need not go through the FDA so long as it remains separate from actual clinical practice. Unfortunately, this creates a disincentive for developers who might have otherwise built the application to inform both physicians and patients. At the same time, it has fostered explosive growth among consumer-operated applications -- in many cases providing patients with data their doctors couldn't collect even if they wanted to.
Another corollary of this regulatory distinction is an increasing cultural divide. On the West Coast, specifically the Bay Area, consumer-oriented developers hold hackathons, and focus groups, and seek funding from angels, VCs, or even the crowd. Many of the physician-oriented tools, by contrast, are emerging from the East Coast, where developers have more often partnered with government and industry, especially pharma (Johnson and Johnson) and insurance companies. Both markets hope to improve health outcomes, increase data points, and lower costs, but the consumer-oriented culture speaks also of empowerment and access.
The Quantified Self movement, born in the Bay but now a global phenomenon, supports this increasingly autonomous vision of health care through its meet-ups and conferences. At a meetup in San Francisco last week, members dazzled the group with at-home lab kits, mobile posture correctors, and other the-future-is-now inventions, seeking feedback and, in some cases, funding. In many cases, these young entrepeneurs had developed their products out of personal medical necessity -- life-threatening heart disease, say, or back problems.
Which strategy will prevail? Based on the pace, level of competition, and market-readiness of the consumer-oriented products, they have my vote. With any luck, these apps, and the host of other personalized digital technologies out there, will let consumers handle as many health problems as they can, safely, on their own, freeing overburdened physicians to devote their time to matters that really do require FDA regulation.
This promise of increased efficiency of services has attracted the attention of health ministers in impoverished countries, where medical care is far scarcer than cell service. "In developing countries," says Patricia Mechael, executive director of the mHealth alliance, "there is an average of one doctor to every 250,000 patients. Yet these same countries account for nearly 80% of all mobile subscriptions worldwide. With over 6.2 billion mobile subscriptions, we have a tremendous opportunity to...help improve and save millions of lives." With experts from Argentina, Taiwan, New Caledonia, Nigeria, Afghanistan, and Colombia, among others, in attendance in DC last week, Mechael spoke of increasing adoption of mobile health by ministries of health in the developing world. In 2012, she said, "mHealth has transitioned from a novel idea to a strategy for global health."