Jackie Joyner-Kersee on Improving Communities From Within
The Olympic medalist went back home to East St. Louis. Now, she wants the next generation to do the same.

Mike Blake/Reuters
Before she left home on a scholarship to UCLA, before she became an Olympic athlete, winning multiple gold medals in the heptathlon and long jump, before Sports Illustrated named her the greatest female athlete of the 20th century, Jackie Joyner-Kersee was a young child in East St. Louis, Illinois, wondering why a big, oddly shaped building was being erected in the impoverished city.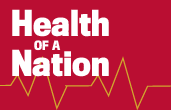 Medical providers, local communities, and the public wellness movement.
See full coverage
It turned out to be a community center, and when it officially opened in 1968, she immediately became involved in everything it had to offer, from dance lessons to the opportunity to adopt senior citizens as honorary grandparents through its Meals on Wheels program. As she recounted tonight to John Donvan of ABC News at The Atlantic's forum on community health in St. Louis, "It offered, to me, another place to call home."
It also exposed her to the sports that would change her life. But during all her travels and accomplishments, Joyner-Kersee never forgot her home. At the closing ceremonies of the Seoul Olympics, she held up a sign that said "I love East St. Louis." And eventually, she returned. The original community center had closed while she was away. So she opened a new one.
The former Mary E. Brown Community Center, she said, made her not just a great athlete but also a great person. And now, with the Jackie Joyner-Kersee Center, she is attempting to similarly inspire the next generation. Her goal, simply stated, is to keep kids off the street. Along the way, her foundation attempts to educate entire families about healthy living.
Sustaining the center hasn't been easy -- Joyner-Kersee likened the effort involved to trying to make it in onto an Olympic team. But despite the center bearing her name, she insists it isn't about her. Instead, she is focusing on what the community needs. Most importantly, she wants to inspire pride in East St. Louis, so that the kids who make it out, come back. Already, she said, some are returning, with fresh ideas and new challenges.
"In order to build a community, you have to identify where you come from," she said. She acknowledge that one center can't be everything to everybody. But the very people it inspires will hopefully return to do more. From there, they can continue to build.