How Home Food Delivery for the Elderly Strengthens Communities
Reducing the demand for costly nursing home living can come down to a hot meal.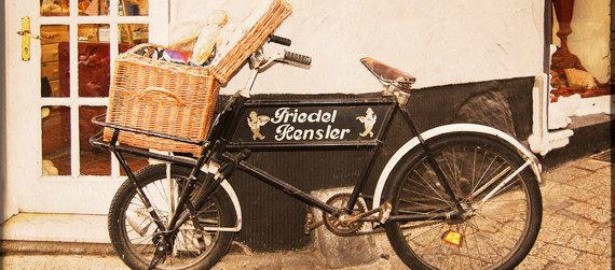 Wickerfurniture/Flickr
When older adults are moved into nursing homes too soon, it doesn't just mean excess health care spending -- it means that communities are in many ways losing touch with important members who, with only a little bit of help, could still be living independently.
A new study out of Brown University quantified how simple it can be to keep this from happening. For every $25 more per person annually that states contribute to delivering meals to seniors, it found, they can reduce the number of people in nursing homes who don't require most of the homes' services by one percent. So not only is it better for the community, it can be financially advantageous.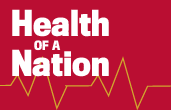 Medical providers, local communities, and the public wellness movement.
See full coverage
There are a lot of nursing home residents who fit this bill. In 2009, 12.6 percent qualified as "low-care," meaning they don't need 24-hour assistance. Services like Meals on Wheels -- which delivers prepared food to people who face food uncertainty or who no longer retain the ability to cook for themselves -- is a community-based way of ensuring that low-care senior citizens' basic needs are met without removing them prematurely form their homes. In 2010, meal-delivery services reached 868,000 Americans.
Kali Thomas, a post-doctoral research fellow at Brown and the study's lead author, based her analysis on annual program reports, taking into account Medicaid spending, nursing home capacity, and other factors. But the impetus for the project came from her own anecdotal evidence that Meals on Wheels is worth investing in: her own grandmother was able to live out her life independently, in her own home, before passing away last month at the age of 98. Thomas attributes the daily delivery of meals -- along, of course, with her grandmother's vivacity -- to this being able to happen.
The Administration for Community Living, which encompasses the former Administration on Aging, was created by the federal government this past April with a similar mission: "All Americans -- including people with disabilities and seniors -- should be able to live at home with the supports they need, participating in communities that value their contributions -- rather than in nursing homes or other institutions." Meal-delivery programs initiated in Congress, under the guidelines of the Older Americans Act (OAA), but states are responsible for the majority of the funding. Thomas' study concluded that meal delivery was the only OAA service that affected the rate of low-care seniors stuck unnecessarily in nursing homes from state to state.
In what Thomas described as a kind of secondary service, meal delivery helps to keep senior citizens connected, with the person bringing them food -- usually a volunteer -- serving as a social contact. "A number of volunteers are actually older adults themselves," said Thomas. "So there's this really neat aspect of older adults helping other older adults."
And the program ensures that living independently doesn't mean that people are left entirely on their own. The morning of the day we spoke, Thomas, herself a Meals on Wheels volunteer, noticed that someone on her usual route seemed unwell. Having been around often enough to know that something was wrong, she able to alert that person's family and get them the help they now needed. In the place of costly interventions, what it comes down to is neighbors becoming responsible for neighbors.