A Social Network for People With Prediabetes
A Silicon Valley start-up launched an online diabetes prevention program yesterday, of the sort that has data to support its efficacy and cost-effectiveness.


timlewisnm/Flickr
When Tracy Jordan, a character on the television show 30 Rock, gets diagnosed with prediabetes, he isn't too concerned. "How bad is diabetes, really?" he asks his doctor.
Told he might lose a foot, Tracy seems more resigned than alarmed. "Could I replace it with a wheel?" he wants to know. ("I suppose," the doctor replies; "But then you'd have to register as a motor vehicle.")
Wheels aside, diabetes isn't a laughing matter. The 26 million Americans who have it are at increased risk of heart attacks, strokes, kidney failure, and more.
Equally alarming are the 79 million Americans with prediabetes (including, at one point, 30 Rock actor Alec Baldwin). Prediabetics reliably go on to develop clinical diabetes; at the current rate, one in three Americans will have diabetes by 2050.
But what Tracy and many others may not realize is that diabetes is preventable -- through modest weight loss, it's possible to step back from the brink of disease. This suggests a unique opportunity for intervention. A solution that helps prediabetics make a few key lifestyle changes could save literally millions of lives -- not to mention billions of dollars.
Fortunately, such a solution may already exist.
The Diabetes Prevention Program, a landmark clinical research study led by the National Institutes of Health (NIH) and supported by the Centers for Disease Control and Prevention (CDC), demonstrated that intensive coaching in behavior modification reduces the risk of progression from prediabetes to diabetes by nearly 60 percent. Even more remarkably, 10 years after the trial ended, the benefits of the intervention persisted.
Similar diabetes prevention programs (DPPs) have since been established across the country; most are based out of community centers like YMCAs. Their strategy is to use social support mechanisms -- group meetings and sessions with health coaches -- to help prediabetics achieve lasting changes in behavior.
Martha Funnell of the Michigan Diabetes Research and Training Center explains why this approach is unique: "Weight loss or exercise programs just emphasize one element or another; they don't tell you how to fit the pieces together. It's hard to continue with them because, as my patients say, 'Life happens.' DPPs help people figure out how to incorporate exercise and healthy eating into their existing lives and make changes that will stay with them for a lifetime."
But the current DPP model is far from perfect. Access is a major issue: most states have only a few CDC-recognized facilities, and eighteen states -- including Alabama and Mississippi, which carry some of the nation's highest rates of diabetes and obesity -- have no facilities at all.
Sean Duffy, co-founder of the Silicon Valley start-up and IDEO spinoff Omada Health, saw an opportunity to deliver the benefits of DPPs to a broader audience. If most prediabetics weren't going to a DPP in person, why not bring a DPP to them?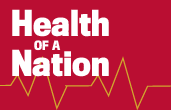 Medical providers, local communities, and the public wellness movement.
See full coverage
Such was the impetus for Duffy and his co-founder Adrian James to create an online DPP called Prevent. The program, which officially launched this week, is the first of its kind. Prevent matches prediabetics into small online groups based on age, body mass index, and location. Participants are mailed a wireless scale; every day, the scale transmits their weight to the online system. Participants can monitor not only their own progress, but also that of fellow group members (shown as percentage of body weight lost).
The program consists of a 16-week curriculum. Each week, the curriculum introduces a new behavior change -- walking more, for example -- and then provides support to facilitate adoption of that change: mailing a pedometer, introducing an online step tracker. As participants advance through the program, the website evolves to complement their changing needs.
Perhaps most importantly, several layers of social support exist. A dedicated health coach works with participants through videos and phone calls, both collectively and individually, while participants interact with their fellow group members via a Facebook-like platform of wall posts and messaging.
"What drives behavior change is relationships," says Duffy. "It's about humans connecting with each other, supporting each other, and feeling accountable to each other."
Whether through inspiration, competition, or a sense of mutual responsibility, Prevent seems to work. In a 230-person pilot study, participants lost on average 6.4 percent of their weight in 16 weeks -- enough to significantly reduce their risk of developing diabetes.
Dr. Anne Peters, director of the Clinical Diabetes Program at the University of Southern California and an advisor to Omada Health, calls Prevent "a considered system for effective social bonding." Unprompted, many participants in the pilot study began meeting in person with other group members. Months after "graduating" from the program, many continue to visit the website regularly. And 40 of the program's alumni have already applied to serve as health coaches for future participants.
Duffy believes there is unique value in progressing through a structured curriculum as part of a community. "There isn't a curriculum behind [traditional] weight loss programs," he says. "With Prevent, there is a journey, and there is a destination."
The real test of the program's success, of course, will be the persistence of results. Omada is continuing to track weight trends among Prevent alumni. Says Peters, "They have good early data; we'll need to see what the one-year data show. I see the program ideally lasting for a lifetime, with out-years monitoring."
There is also the issue of cost: most DPPs are not covered by insurance. This could change if the Medicare Diabetes Prevention Act of 2012 passes; Medicare would then cover DPPs, paving the way for private insurers to follow suit. Until then, the need to pay out of pocket ($120 per month for Prevent) may deter many prediabetics from signing up.
"It's hard to get patients to change something when they are asymptomatic," says Peters. "Especially if they have to pay for it."
After receiving his diagnosis, Tracy Jordan straps a "practice" wheel to his foot and, with painstaking effort, wheels toward a bowl of candy.
The recipe for diabetes prevention could not be simpler; yet even with the right ingredients, the challenge of change looms large.
"People are ready when they're ready," says Peters. "Those in the pre-contemplative stage need something else to get them to a point where they want to engage in a program." For DPPs to be most impactful, then, changes will also need to occur in primary care, in education, in policy, and elsewhere.
In the meantime, programs like Prevent offer hope that the diabetes trend, startling as it has been, can still be reversed -- so long as people come together to make it happen.