Study: More Black Tea, Less Diabetes
Green tea this, and green tea that, but black still accounts for 90 percent of tea sold in Western countries. Is it doing anything for us?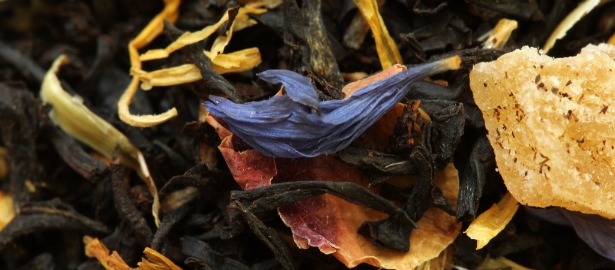 breki74/Flickr
PROBLEM: Green tea has a lot of simple flavonoids called catechins. They're what's most implicated when we read about green tea improving/preventing diseases. When tea oxidizes and becomes black, the types of flavonoids change. There are fewer simple catechins and more complex theaflavins and thearubigins. (Real words, I promise. I think the people who came up with them read a lot of Tolkien.) These complex flavonoids haven't been studied as much.
METHODOLOGY: Researchers in Geneva, London, and Paris compared black tea consumption with data from the World Health Survey on respiratory and infectious diseases, cancer, cardiovascular disease, and type 2 diabetes in 50 countries.
RESULTS: "The black tea vector was negatively correlated with the diabetes vector -- and was not correlated with any of the other four health indicators."
CONCLUSION: Places where people drink more black tea have significantly lower rates of type 2 diabetes.
Is it because of the black tea? Given the biochemical effects of flavonoids on the pancreas suggested by previous research (protecting/regenerating pancreatic beta cells, which can be depleted in type 2 diabetes), it could be. Other research hasn't found flavonoids to be protective against insulin resistance, though. So, we need more info. 
Black tea consumption didn't seem to be related to any of the other aforementioned badness (respiratory, cardiovascular, or infectious diseases; or cancer). 
IMPLICATION: Western countries still drink way more black tea than green, probably because historically it kept better. It's more culturally ingrained, and we fear change. We should continue to drink and study it. Given the option, though, green tea still does more for you than black.
---
The study, "Relationships between black tea consumption and key health indicators in the world: an ecological study," is published in British Medical Journal.