With a few months under their belts, new doctors need confidence -- but not too much.
Ina Fassbender / Reuters
One of our recent trainees --  I'll call him Pat -- was in November of his first year of residency. He had survived the first four months of the three-year training program. He'd already had two rotations on hospital wards and spent a month working in the intensive care unit. In learning to care for profoundly sick patients, he'd even had the opportunity to pronounce his first death, a formative experience for a medical trainee. With these sorts of experiences, though, can come an undue or premature sense of confidence.
Such was the case with Pat. As it often does, it came from learning the processes of care ahead of the essential clinical knowledge. He'd learned how to admit and discharge patients, how to write medical orders and work alongside nurses, aides, therapists, clerks, and pharmacists. He was beginning to feel he knew how the system ran. 
He'd learned some aspects of patient care, but at the four-month mark, he was certainly not yet ready to be declared a competent doctor. No one at this point is.
This confidence-knowledge gap is normal in medical trainees. Coping with stressful environments like residency necessitates that learners find some element of near-mastery in the early phases, or else the ego can be severely bruised.
Related Story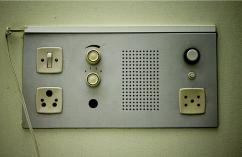 Pat's ego was certainly intact. He was personable and gregarious, with a good sense of humor. Reviewing his file, I'd have been hard-pressed to find a fault. He was particularly praised in the realm of interpersonal communication.