The Unifying Ritual of Cooking
Lost in talk of obesity trends and industry politics is food's symbolic role as the purveyor of culture, tradition, and connection.
Taking time to appreciate the process of cooking just might be the best defense we have against fast food and empty calories. In the book The Way We Cook: Portraits from Around the World, portraits from photographers for Saveur magazine capture the common ties between professional and home cooks throughout the world who, as they prepare meals for themselves, their families, or their communities, restore significance to what we eat.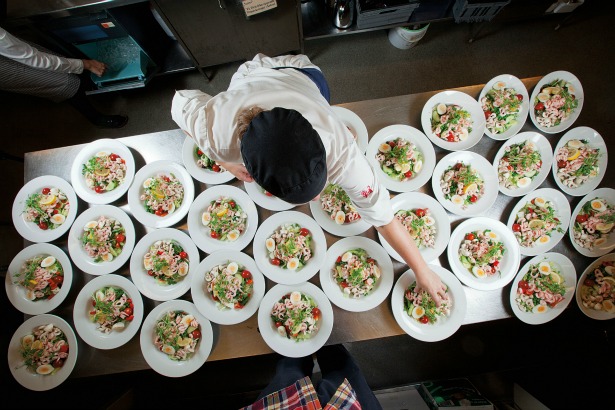 Stockholm, Sweden A cook at the cafè Vete-Katten prepares dozens of plates of the signature dish, räksallad, a shrimp salad. (Todd Coleman)
---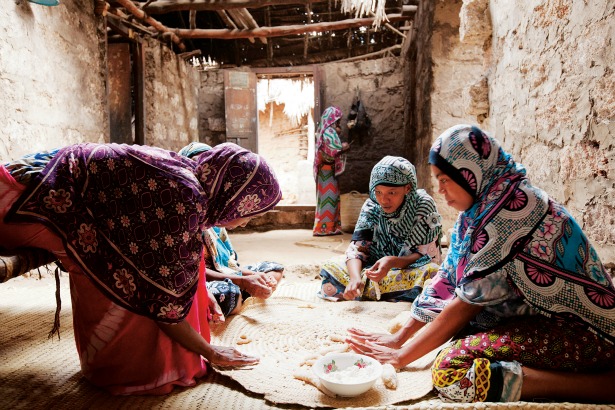 Lamu Island, Kenya A family of home cooks makes rice-flour couscous in the common room of their home. (James Fisher)
---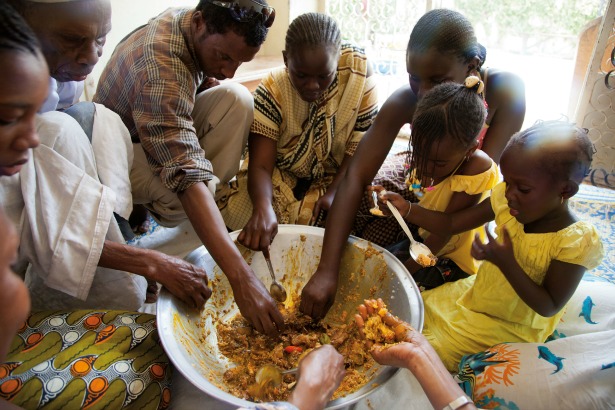 Dakar, Senegal At a home in the southwestern part of the city, guests eat in the traditional way, from a communal bowl. (Penny De Los Santos)
---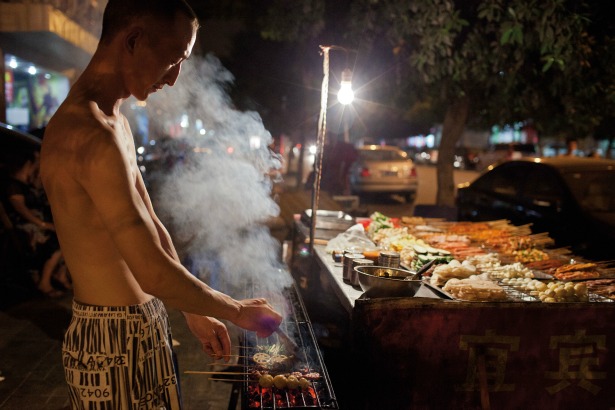 Chengdu, China In the capital of Sichuan province, a street vendor grills an array of meats, seafood, and vegetables. (Ariana Lindquist)
---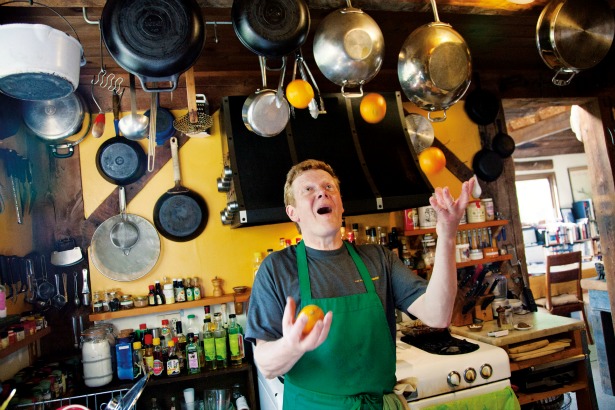 Woodstock, New York Philippe Petit, who in 1974 walked a tightrope stretched between the towers of the World Trade Center, enjoys a moment of whimsy in his home kitchen. (Landon Nordeman)
---
Da Nang, Vietnam A cook at a countryside Buddhist temple stir-fries tofu for a lunch that will be served to the monastic community. (Penny De Los Santos)
---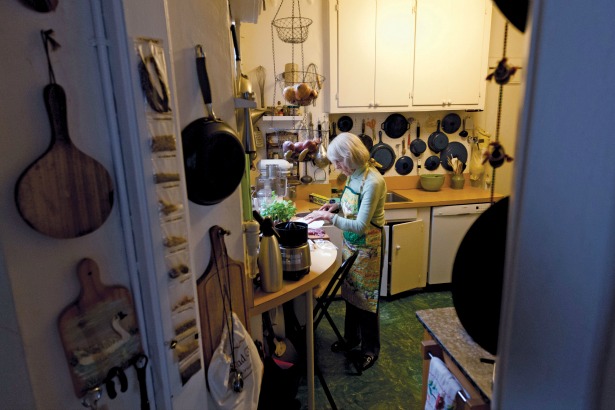 New York, New York Cookbook editor and author Judith Jones prepares a dinner for one in her apartment kitchen. (David Brabyn/SIPA Press)
---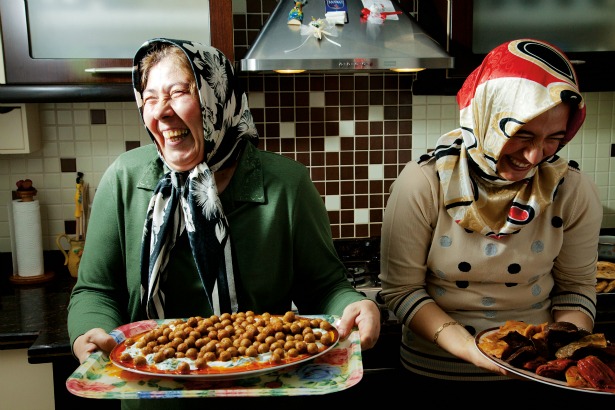 Gaziantep, Turkey Home cook Selma Direkçi (left) and her daughter Sedra Özgüler share a laugh before a family lunch. (Todd Coleman)
---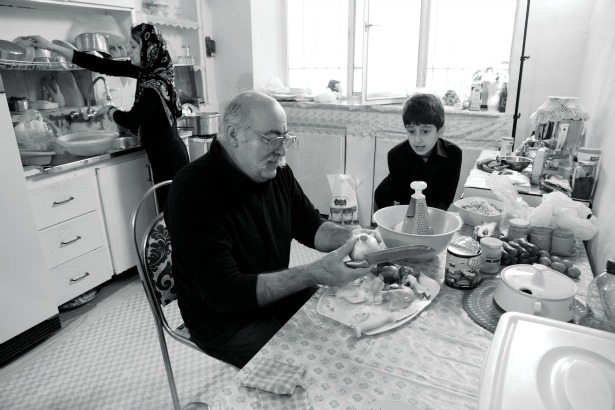 Ragusa, Italy Giovanna Giglio Cascone, a Sicilian home cook, prepares Easter dinner for her family. (Landon Nordeman)
---