The Invisible Beauty of the Microscopic World
Up close and personal with blood vessels, cells, and microorganisms

If you associate camera manufacturer Nikon with those silly ads that feature Ashton Kutcher, you may somewhat relieved to know that they also do some good in the world. As well as making some pretty swanky SLRs, the company manufactures scientific microscopes, and it runs an annual competition for photography at a microscopic scale. This year's results are in, and the company has published a selection of the winners on its site -- and they're as spectacular as ever. The photos -- which we spotted at Ars Technica -- are all kinds of amazing, encompassing everything from algae and fossils to a fly's eye and the curiously perverse beauty of a cancer cell.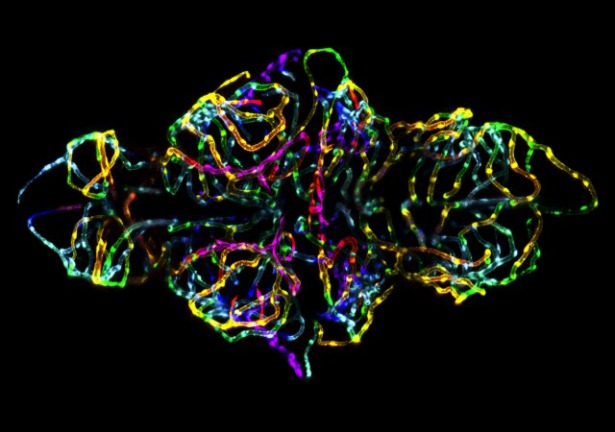 Dr. Jennifer L. Peters and Dr. Michael R. Taylor, St. Jude Children's Research Hospital, Memphis
Developing blood vessels in the brain.
---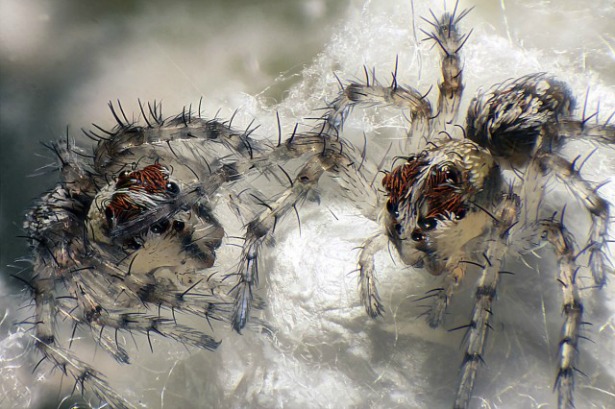 Walter Piorkowski
These are baby Lynx spiders.
---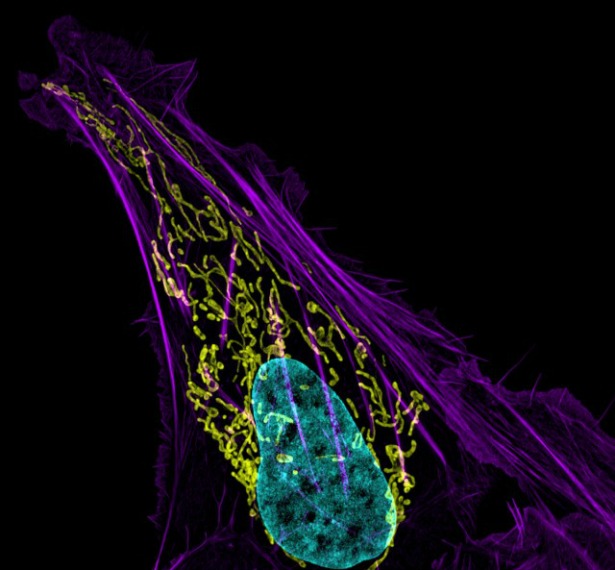 Dr. Dylan Burnette, National Institutes of Health
This is a cancer cell, believe it or not -- specifically, it's a cell of a bone tumor called an osteosarcoma.
---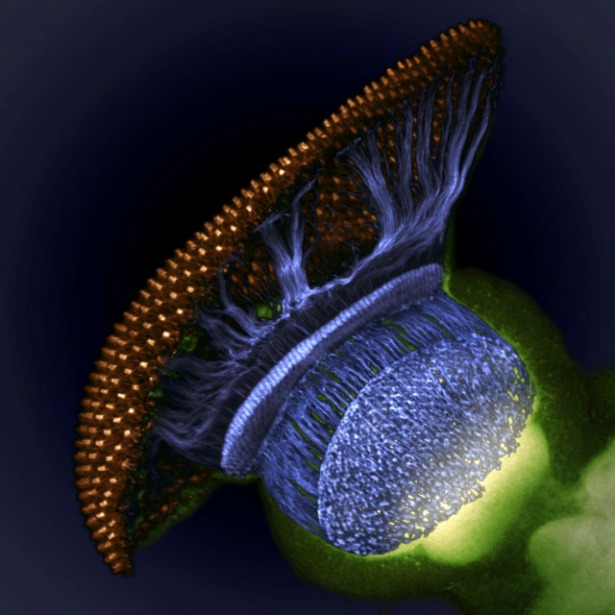 Dr. W Ryan Williamson, Howard Hughes Medical Institute
A dissected fly's eye.
---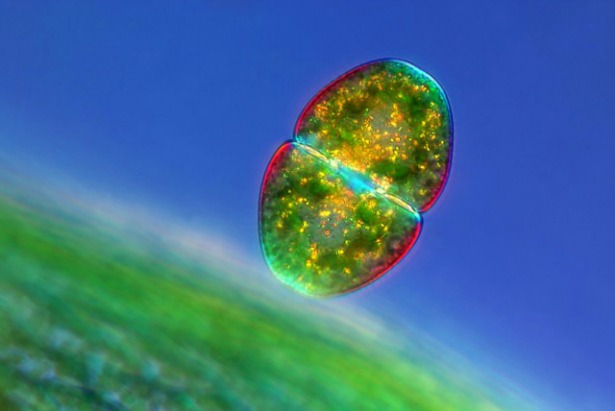 Marek Mis
A desmid, which is a type of green algae.
---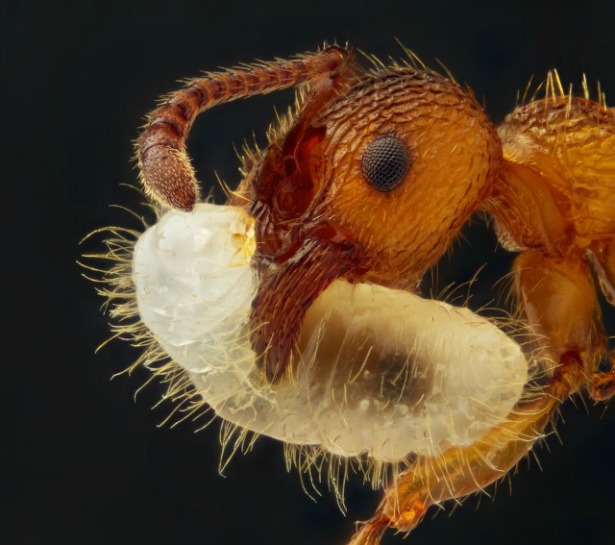 Geir Drange
This is an ant carrying one of its larvae. Ants are amazing.
---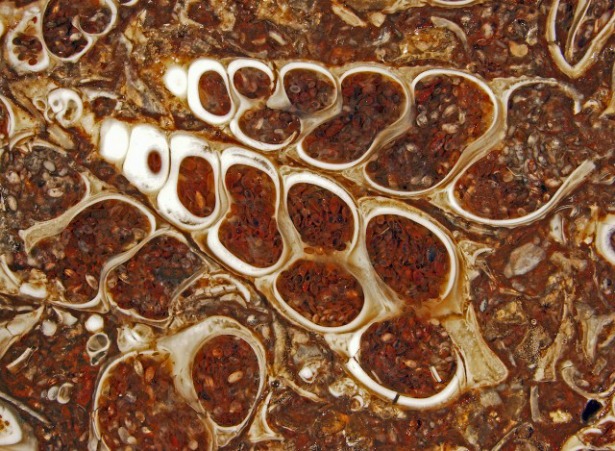 Douglas Moore, University of Wisconsin-Stevens Poin
Ancient snail shells and shrimp, fossilized in agate.
---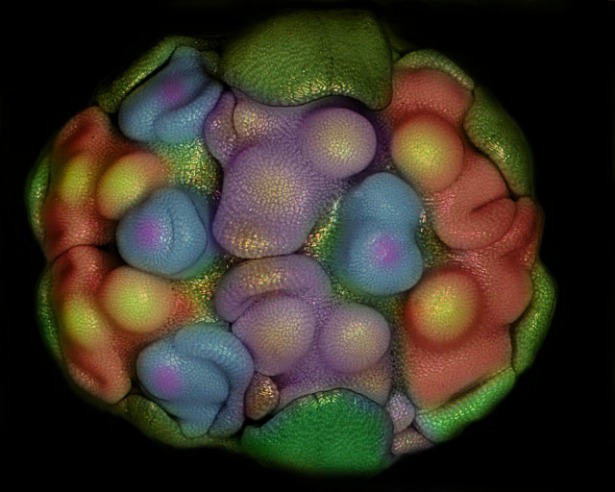 Somayeh Naghiloo, Department of Plant Biology, University of Tabriz
This curious-looking unit is the primordium of a garlic flower.
---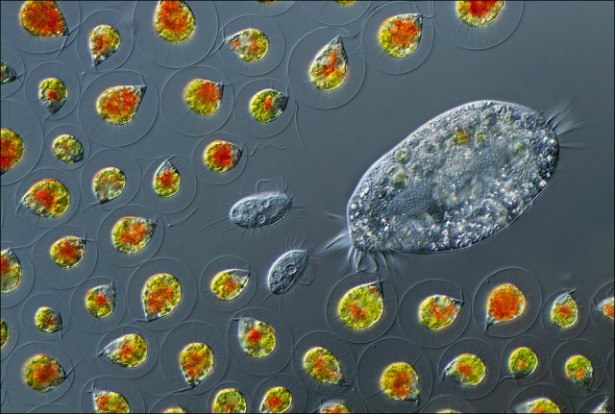 Charles Krebs
... and this is what's swimming in your water.
---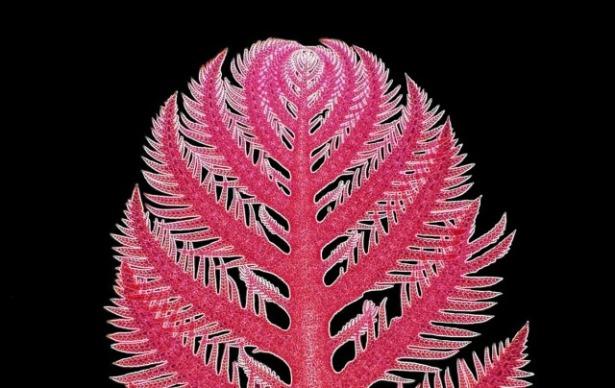 Dr Arlene Wechezak
Finally, more algae -- this is a species called Pilota, which you can read about on a site called AlgaeBase.
---
A version of this post appears on Flavorpill, an Atlantic partner site.