Study: When in Doubt, Go for a Handshake
A solid 3-second handshake minimizes our awkwardness.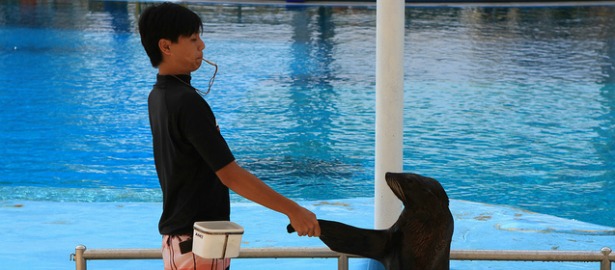 Shiny Things/Flickr
PROBLEM: Europeans prefer the cheek kiss, bros the fist bump, and teenagers, inexplicably, are all about the hug. But there's nothing like a good, solid handshake to simultaneously broadcast friendliness, formality, and a readiness to do business. Let's study that with science.

METHODOLOGY: Researchers at the Beckman Institute of Illinois screened videos featuring "animated human figures in a setting that indicated a business-type interaction," which were further contextualized as a first meeting between a host and a guest. In some videos, the characters would exhibit "approach" behaviors, seeming eager to interact with one another. In others, they would exhibit "avoidance" behaviors -- indications that weren't all that interested in further socializing. They rated their participants' subjective reactions to the videos, while simultaneously monitoring their brain activity on fMRI and their skin conductance -- a measure of sweat gland activity used to indicate psychological arousal -- to determine their subconscious responses.
RESULTS: Consciously, approach behavior was evaluated more positively than avoidance -- we see people who act friendly and inviting as more competent, interesting, and trustworthy. The researchers correlated this with increased central nervous system response, indicating that unconsciously, as well, we are more sensitive to approach behavior.

A good, firm handshake both increased the positive effects of approach behavior and diminished the negative effects of avoidance behavior. 

IMPLICATIONS: When in doubt, go for a hand shake. Etiquette International provides these pointers for keeping your grip sharp:
If your hands tend to be clammy, spray them with antiperspirant at least once a day.
Avoid giving a cold, wet handshake by keeping your drink in the left hand.
They also set the ideal handshake at 3 seconds, which explains why this is so uncomfortable to watch: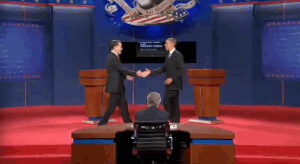 The full study, "The Power of a Handshake: Neural Correlates of Evaluative Judgments in Observed Social Interactions" will be published in the Journal of Cognitive Neuroscience.
h/t Atlantic Wire for the GIF