Self-Diagnosing: On the Proper Role of Sites Like WebMD
Despite increasingly significant influence on care, Internet health resources should be taken for what they are: in their infancy.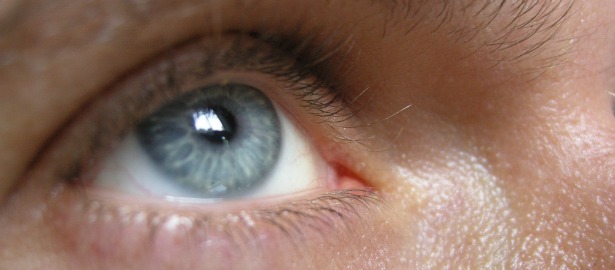 Pre-Internet, physicians and clinicians wielded the knowledge and power, and patients waited passively for their diagnosis. By 2012 the Web had transformed the relationships between patient and clinicians. Informed and inspired by health websites, many patients research their own symptoms and often enter the doctors' office knowing which questions to ask. While acknowledging the benefits of these websites, some physicians question their overall effect and veracity.
These physicians claim that health websites can be inaccurate, incomplete or outdated and patients can be misled when self-diagnosing. How beneficial are Web MD, Everyday Health and the other sites, and how skeptical should consumers be?
Nielsen reported that in July of this year, 97.5 million Americans (nearly one of three adults) used health websites to obtain information. The most popular among them, Web MD Health Network, attracted 25.2 million monthly visitors. Close behind, Everyday Health Network saw 23.4 million, and Livestrong 11.8 million.
Susannah Fox, the associate director of the Pew Research Center's Internet Project who oversaw its 2011 "Peer-to-Peer Healthcare" study about chronic illness and Internet health use, says, "People often go online before they see a doctor and after they see a doctor, preparing for an appointment or recovering after a doctor's appointment." Patients search online to familiarize themselves with medical terms, obtain information on medications, or research questions that they neglected to ask their physician or nurse. In many cases, consumers dig for material on behalf of someone else (mothers, spouses, friends).
Consumers minimize their anxiety by researching data on minor ailments such as acid reflex and upset stomachs, or chronic diseases like cancer and diabetes. Patients tell the Pew Center, "It's a way to jump from square one to square five," Fox says. Rather than entering the physician's office uninformed and like a blank site, the patient researches Web MD and Everyday Health to grasp a general sense of the illness' effect, origin and treatment. "Instead of experiencing the shock of diagnosis, they can start to work through that at home," Fox asserts.
In Pew Research studies covering the last decade, 33 percent of respondents report that online health sites are helpful and only 3 percent have been damaged by them.
But the business drive to generate huge numbers of readers on these sites has also diluted the content. Some articles on Web MD and Everyday Health are written like snappy stories in glossy magazines, emphasizing sizzle over substance. Web MD's "22 Best Diet Tips" and "19 Embarrassing Male Body Parts," which offer tips such as choosing nighttime snacks carefully, adding spices to meals to reduce intake, and avoiding beer bellies, isn't the sort of advice you would get from established medical sources like, say, the Journal of the American Medical Association (JAMA).
Dr. Michael Smith, chief medical editor at Web MD, sees the expansion into lifestyle as a strength, not a limitation. After researching arthritis or heart problems, the audience started "opening up to beauty, health, fitness and family. Our goal is to help inspire our audience with information to help you live a healthy lifestyle."
In the article on "22 Best Diet Tips," every recommendation has a scientific basis, even the one on spicing up one's food to decrease appetite, Smith says. If studies show that two thirds of Americans are obese, articles offering specific tips to reduce food intake can make a difference, Smith suggests. The article lists sources and, in some cases, studies, though often spokespeople from organizations such as the American Dietatic Assocation are quoted. It's still hard to know exactly what studies have been conducted on how eating "flavorful food" reduces one's appetite from reading the article, though in a follow-up interview the American Dietiatic Association said Purdue University did a 2011 study of 25 people that found consuming red peppers can help curb one's appetite.
Unlike JAMA, which targets doctors and scientists, most sites are written for mass audiences in appealing prose. "Our in-house writers, editors and physicians are trained in deciphering these complex health issues and communicating them in plain language to a lay health audience," Smith says.
In fact, readers don't usually visit one site, but check out multiple, explains Paul Slavin, general manager of Global News at Everyday Health Inc and a former ABC-TV news producer. "We give them information to dig deeper," he says. The information won't overwhelm them and is easily digestible. He said most users start with Web MD for initial diagnosis and then turn to Everyday Health for additional information as the patient moves forward. Everyday Health runs 25 different websites including collaborating on the Mayo Clinic Health site and runs MedPage Today, which targets medical professionals and has every article reviewed by a University of Pennsylvania physician.
Slavin says its target audience is often "the Chief Health Officer Mom -- the one who pays the most attention to family health, makes people go to the doctor, sand erves as the decision-maker."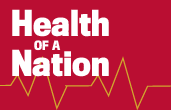 Medical providers, local communities, and the public wellness movement
See full coverage
When asked why an Everyday Health article during the heat wave, "Mother Nature Delivers Heat Wave Wallop" advises "eating ice cream" and "drinking slushy drinks" when the elderly were dying of heat exhaustion, Slavin defends it, saying the site carries several articles on heat and hydration. "We're like a general interest newspaper; some things go deeper than another." Consumers can pick and choose the advice they want.
Everyday Health and its various vehicles "offer 360 degrees of health information, for the consumer and health care professional," Slavin asserts.
Nonetheless, physicians are skeptical about most online sites' impact on patients. Michael H. Perskin, an assistant professor of Internal Medicine at the NYU Langone Medical Center, questions the veracity of online data. He asks, who's writing the articles on the websites and which physicians are reviewing the data. "Do they pay the physician? Is he a full-time guy? How much time is being spent on the review?" Perskin says patients inform him about the latest cure they've just read about online that he says can be 15 years old, attesting to the lack of timeliness on some sites. Smith counters that each story is reviewed by a board-certified physician.
When patients perform their own research on complex illnesses, they're often misinformed. Perskin said one out of every 20 of his patients suffering from extreme fatigue, visit sites and conclude that they have lupus. Perskin says nearly all of them are incorrect and only one in 500 patients with those symptoms suffer from lupus. Nonetheless, he says in many cases doing the research educates consumers, makes them more informed and ask better questions.
Another consumer risk is thinking that the Internet will immediately solve their problems and instead "missing an opportunity to get a diagnosis when it matters in time," Perskin says. A patient with severe chest pains should be calling 911, not doing an extensive Internet search that can contribute to a delay in getting assistance and the possibility of death.
Arnold Wald, a professor at the Wisconsin School of Medicine and specialist in gastroenterology, says patients can easily fall into traps if they rely solely on the web. He says many patients use websites in an "unfiltered" way, act on its advice, without consulting a physician. "If I read an article on a legal issue, I'd want to talk to a lawyer," Wald concludes.
Indeed, both WebMD and Everyday Health caution readers to consult with healthcare professionals. Web MD recommends that "You should always seek the advice of your physician or other qualified healthcare provider." However, its mission is to provide the "most objective, trustworthy and accurate health information." But does it?
Wald says patients need to view these medical sites skeptically and not take everything posted on the site as fact or gospel. For example, he says the headline of an August 30, 2012 Web MD health article, "Linzess Relieves Constipation, Pain of Irritable Bowel Syndrome" is misleading and contradicts the info in the article (Wald is quoted in it). The article clearly states that only one in five patients that use Linzess returns to having normal bowel movements. Even though the Web MD article was reviewed by physician Louise Chang, Wald says it doesn't indicate her specialty (she's an internist). Smith says there's no cure for irritable bowel syndrome, and if 20 percent of patients have an improvement in their symptoms, then the headline is warranted.
Wald says health websites play a role by providing general knowledge, "but there's no substitute for medical care or personalized evaluations. Ten different people will have disease X but each has ten different illnesses based on their particular symptoms."
While most consumers use health sites because of an immediate medical problem, such as a fever in the middle of the night or their child is sick, people with chronic diseases find comfort and support through peer groups. "When you're cornered, some come out fighting and they use the Internet as a secret weapon," Fox said.
For example, patients already receiving treatment for cancer can speak from experience about handling the disease in ways that physicians often cannot. "If someone has had surgery and can tell you what to expect in term of preparation and recovery, that's even better than the doctor performing surgery," Fox says. Sometimes assistance transcends medical advice. Knowing the X-ray table will be cold can help a patient bring a blanket or an extra pillow post-surgery to ensure sufficient rest.
But for physicians like Perskin, the proof is always in the research, and so far little has been done about the impact of these websites. Therefore, he says health websites have not been incorporated into NYU Medical School's curriculum. Perskin says, "Medicine is a conservative enterprise. Studies haven't been done yet," and in his view, online sites are only in their infancy.