Instagram in the O.R.: Hearing Restoration Surgery Live-Tweeted
Social media as a means of empowering patients and eliminating the mystery surrounding cochlear implants -- and the future of transparency?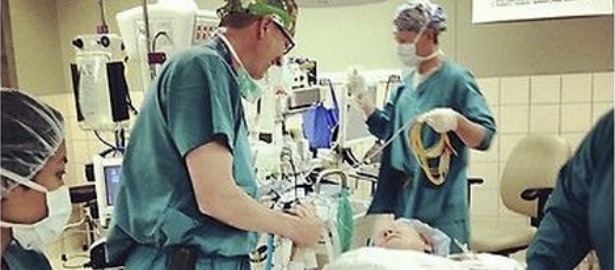 This morning at 10:00 a.m., 79-year-old Eleanor Day received cochlear implant surgery at the Swedish Medical Center in Seattle. Joining Day and the medical staff (led by Dr. Douglas Backous) in the operating room was a member of the hospital's communications team, Drew Symonds, who relied on his cell phone and Backous's narration to live-tweet the experience. As is always a relief when the world is watching -- including Mr. Day, who followed the proceedings from the waiting room -- everything went as planned.
Part of the impetus behind the live-tweeting of Mrs. Day's surgery was that her doctors hoped it would encourage more people to consider hearing restoration surgery -- according to Backous, less than 10 percent of those who qualify for cochlear implants choose to undergo the procedure. After all, most people have no way of knowing what happens after the anesthesia is administered and the patient is rolled into the O.R.

"The response we were getting from people online was exactly what we were going for," Symonds told me. Throughout the procedure, Twitter users weighed in about their own experiences with cochlear implants and were able to interact with people with hearing loss who have not yet received the life-changing surgery.
Dr. Marty Makary, who argues for increased transparency in hospitals, suggests that one way of reforming surgery would be to provide patients with video recordings of their procedures. In Mrs. Day's case, social media turns out to be a way both of empowering the patient and lifting some of the mystery from the operating room.
Taken together, the tweets are a detailed document of what typically happens during a simple surgical procedure. It was also a lot of fun to follow along with as it happened: like your favorite medical show, but with less interpersonal drama (infinitely less, actually) and with real-life stakes.
Fair warning, some of the photos are graphic (inner-ear graphic, not genitals graphic). But the harsh realities are nicely softened by Instagram.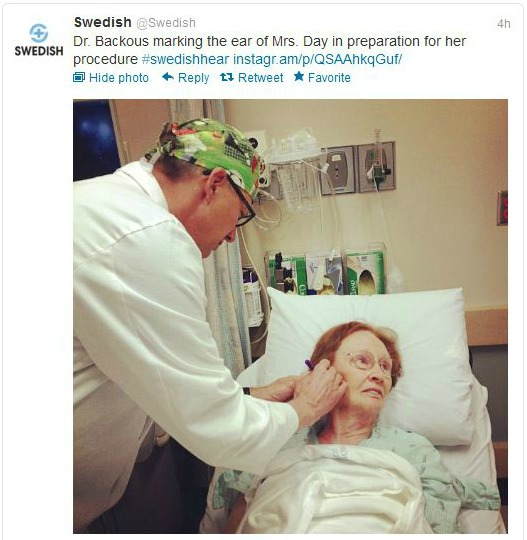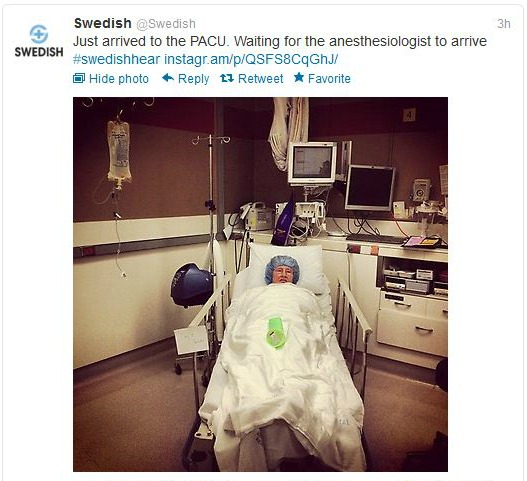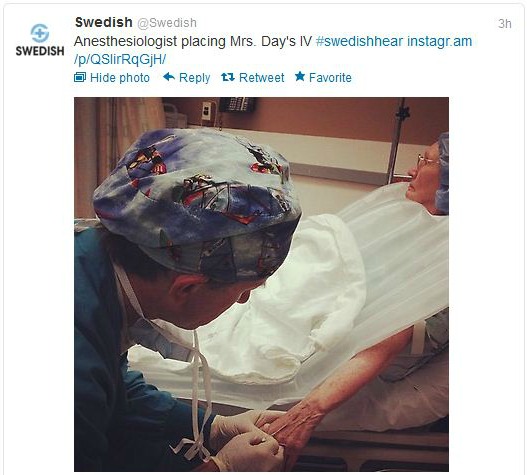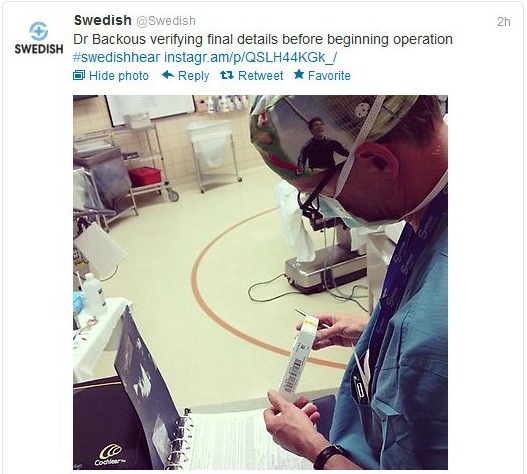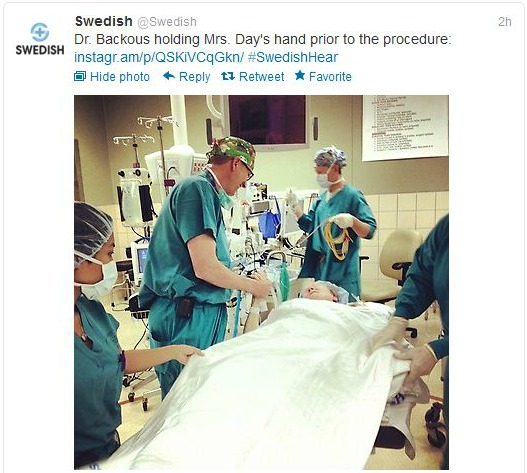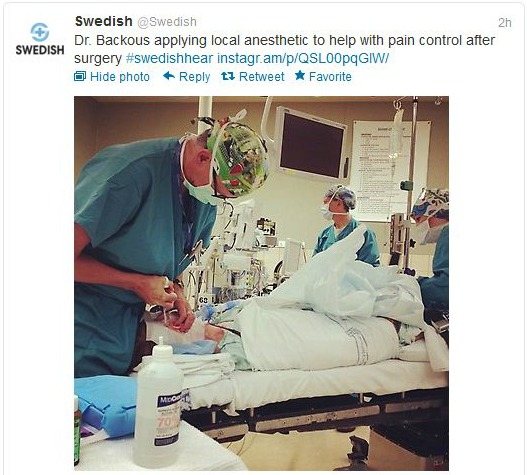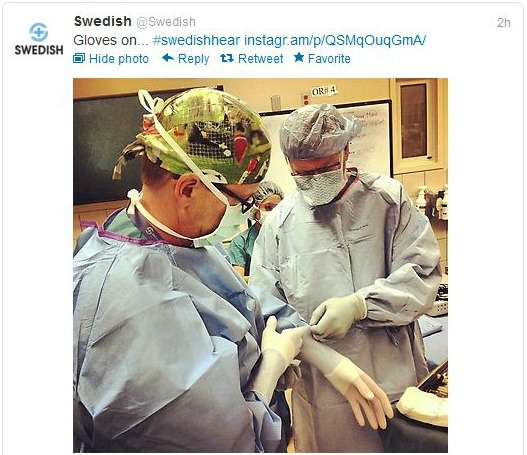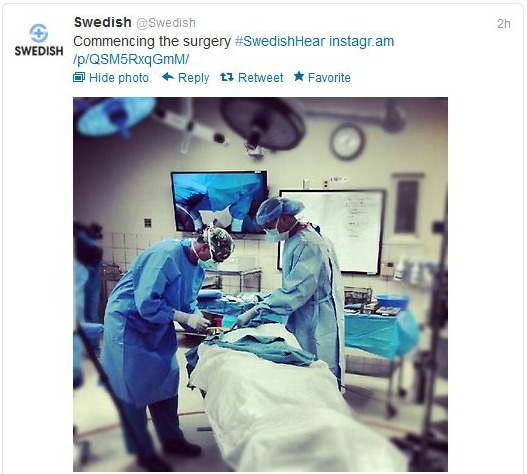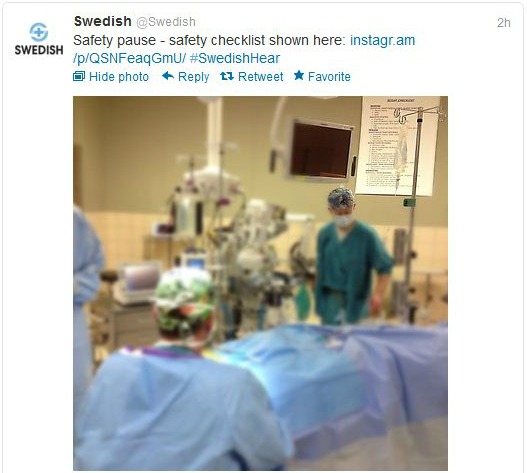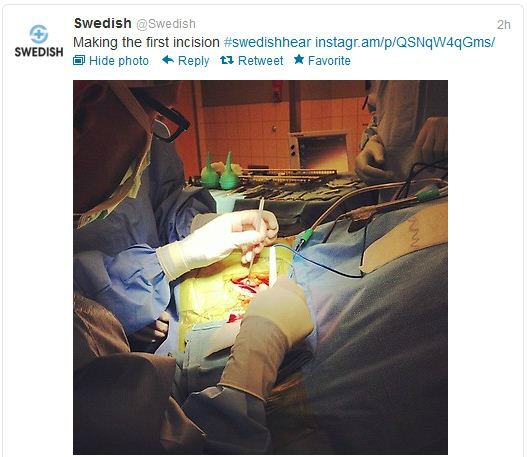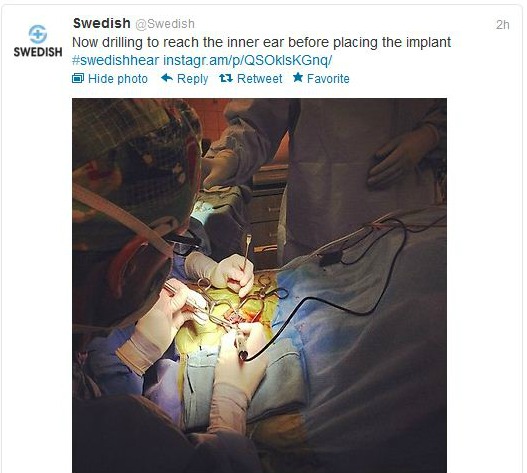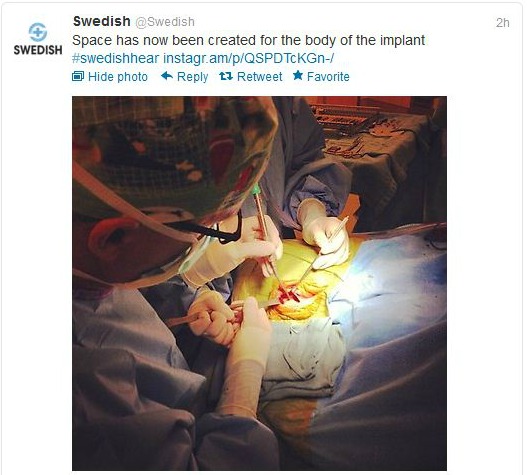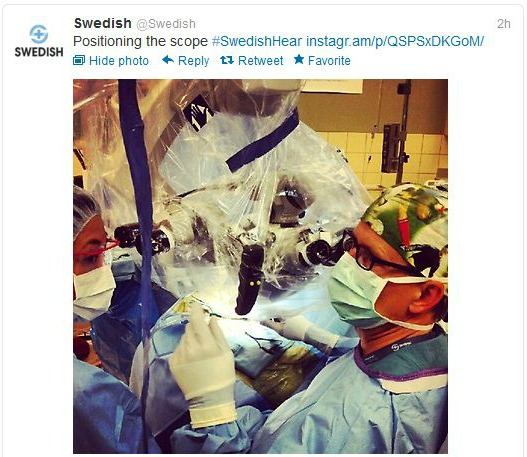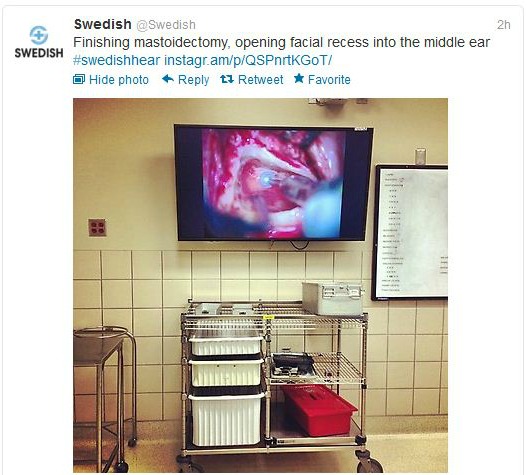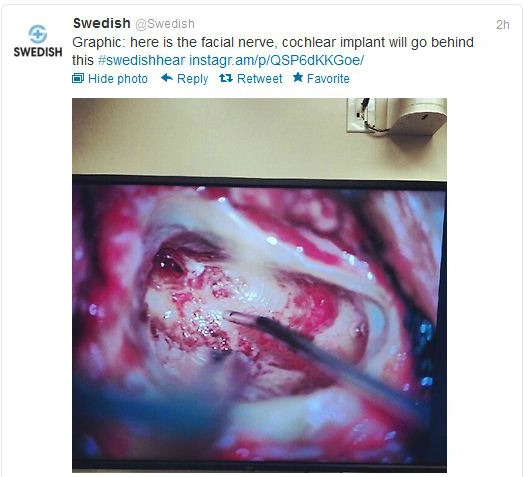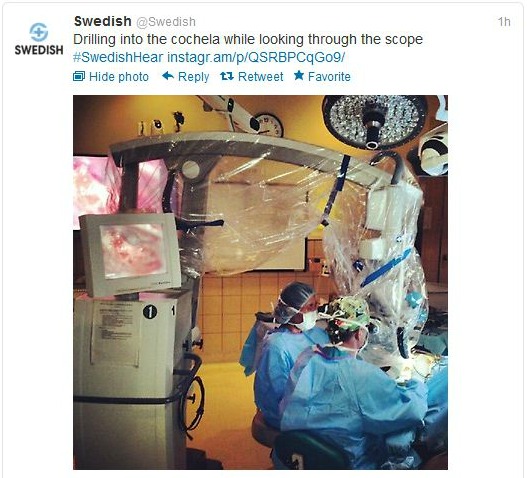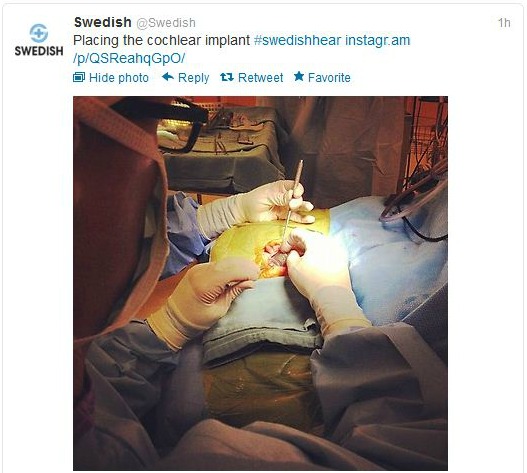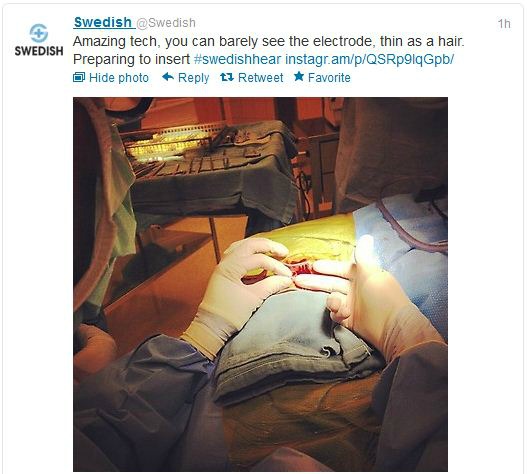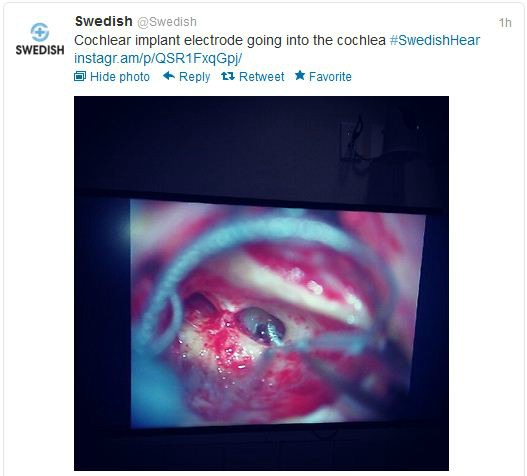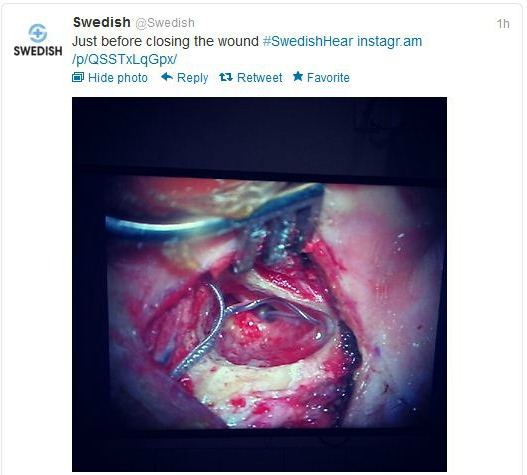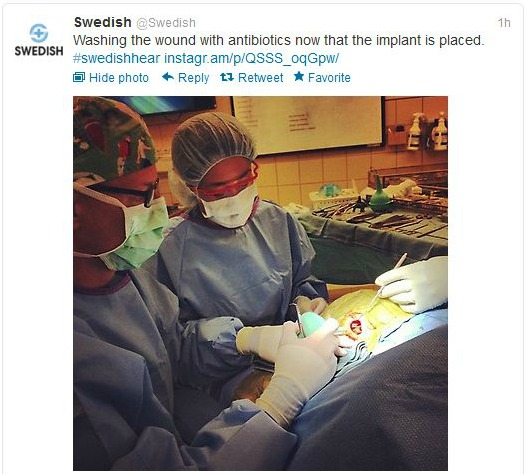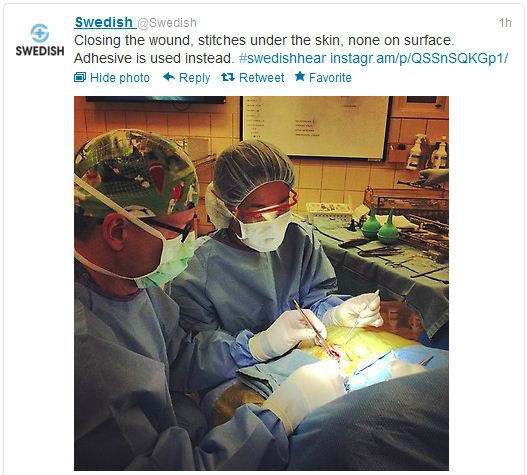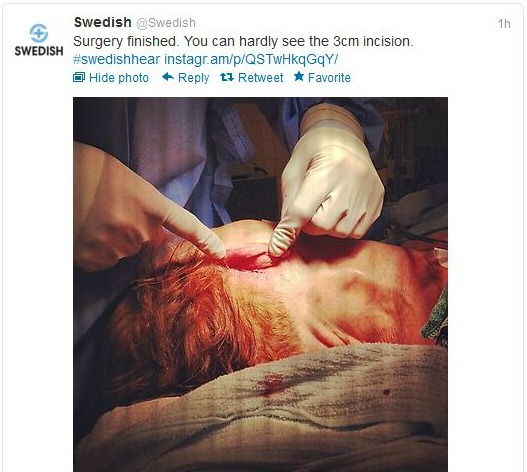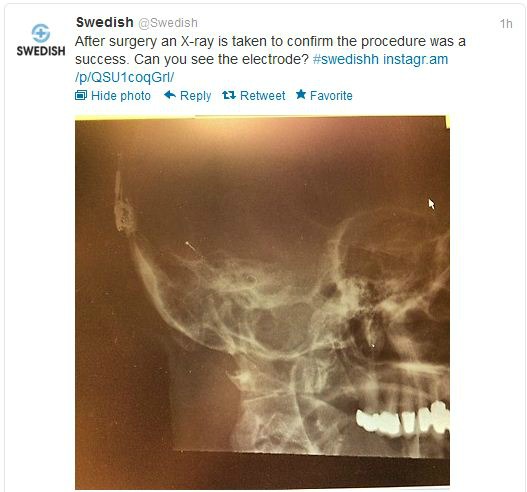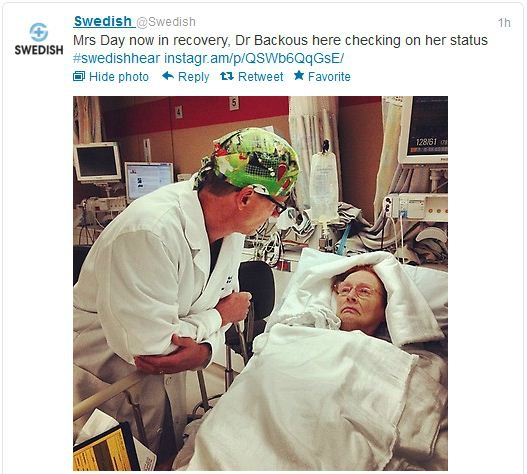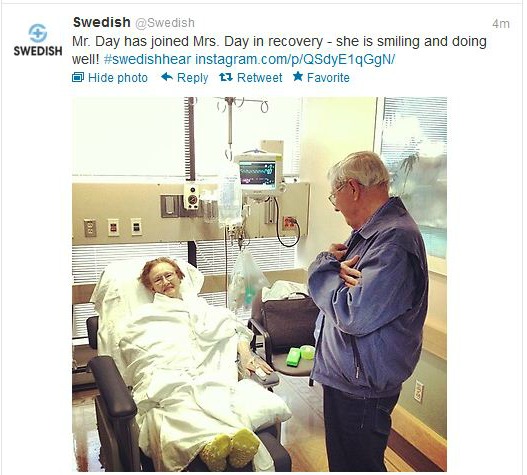 All told, the surgery took about 30 minutes, with extra time built in for safety checks. Mrs. Day's first words upon waking up soon after: "I feel like I'm ready to party." On October 14th, the cochlear implant will be switched on, and she will be able to hear for the first time in five years. Look for it on YouTube.