How Legit Are Pillz-4-Cheap Websites?
The FDA is finally stepping in on the giant online pharmaceutical market. While Internet suppliers have the potential to revolutionize access to medications, it comes as little surprise that these online companies, in their current state, are potentially unsafe or illegal 97 percent of the time. 

The name of the Food and Drug Adminsitration's new public awareness campaign, "BeSafeRx," has the same ring to it as the websites you aren't supposed to be trusting: "expressrx4les," "healthydrugsonline," "ineedmypill.com" and 10,000 others that the National Association of Boards of Pharmacy identified and recommends against.
It also comes off, at first glance, as a bit of a no-brainer. Don't buy pills from the people spamming your inbox -- it's like not accepting unwrapped Halloween candy from your creepy neighbor, except riskier. But the FDA's survey of over 6,000 people revealed that only 13 percent of those who had purchased drugs online checked to see if the site was licensed. Almost one in five admitted to purchasing medications from websites that weren't affiliated with their local pharmacy or health insurance plan, and 47 percent of those same people relied on comments and reviews to verify the drugs' safety.

In person, we know the basic warning signs of potentially unsafe medications: if they're sold by some dude in a back alley instead of your pharmacist, or aren't protected by layers of frustratingly effective protective seals, something's wrong. As NPR reminded us this week in a piece about the 30th anniversary of the Tylenol poisoning episode that lead to safety seals on pill bottles, it would seem we've learned these lessons well, but maybe we're so used to the internet being the solution for everything that it's become easy to forget how great the risks of buying unvouched-for medications can be. The Internet is your friend, right?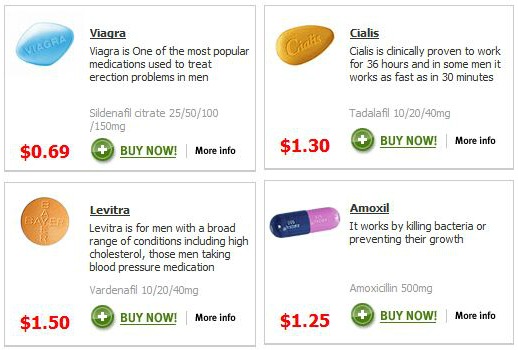 Finding necessary medications at huge discounts can appear to be a better deal than scoring designed clothes on Gilt or nabbing a really good Living Social coupon. For a lot of people, it can amount to the ability to afford their prescribed treatments at all. If you consider a recent finding from Consumer Reports that, insured or not, a large percentage of Americans are shirking other expenses, or even skipping doses of their prescriptions, because the prices of pharmaceuticals are so high, then it's easy to see how the online savings mentality, when applied to medicine, can make a lot of sense.

There could be other, less essential reasons for turning to online pharmacies as well. A big part of these sites' marketing strategy is the emphasis on privacy. Couple this with not requiring a prescription, and they make it so that people don't have go through the embarrassment of explaining their body troubles to their doctor. Once again, there's an easy progression from, say, the instant gratification of watching porn (without having to go out and rent it) to wanting to try out Viagra with the same discretion. With any medication, even common ones, that might be perceived as embarrassing or stigmatizing, a lot of people are likely more comfortable receiving unmarked packages than making eye contact with a pharmacist or awkwardly smuggling a purchase out of the store.

But most internet-savvy people should be well aware that it's beyond easy to get scammed by one of these sites (and that online reviews of anything are far from reliable). The best way for a website to sell you cheaper medication is to not put any actual medicine in it, or to send you pills that are expired or contaminated in some way. There's no way of knowing who might be tampering with packages that come from far, far away, and taking counterfeit drugs is a lot worse than walking around with a knockoff "Gucchi" bag.
So, as a refresher, the FDA specifies that you be wary of online pharmacies that:

Are located outside the United States.
Are not licensed in the United States by a state agency.
Allow you to buy medicine without a prescription or by asking you to complete an online survey instead of requiring a prescription.
Offer very low drug prices that seem too good to be true.
Send spam or unsolicited e-mail offering deep discounts on medicine.
Ship prescriptions worldwide.
Ship drugs from a foreign country.

"Why wouldn't this be a great idea?"
Buying medications online can be done safely, and opening the pharmaceutical market could offer useful solutions in the realms of pricing and accessibility, but not in the current un(der)regulated state. Do your due diligence before swallowing anything, even -- or especially -- if someone on the internet swears it's legit.