An Underwater Bike for Beautiful People
This bicycle-bathtub contraption "combines the benefits of a spinning workout with the therapeutic properties of water."
To give credit where credit is most deservedly due, the creators of FitWet didn't just throw an exercise bike in a hot tub and call it a day. They went on to call it today's "most cutting edge development in mind-body health and fitness." If you don't believe them, they cite the admittedly compelling combo of spinning, water resistance, and "jets directed at strategic points throughout the body," offering the following claims: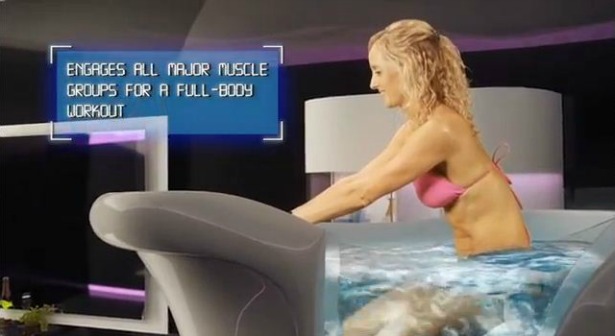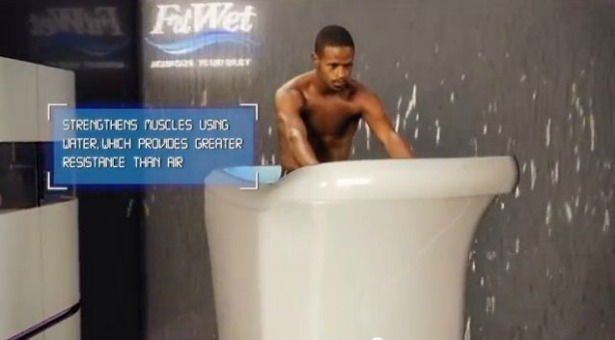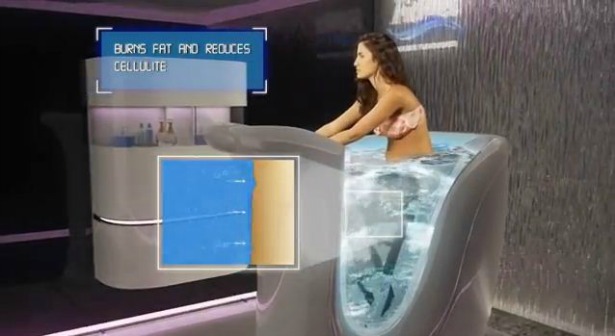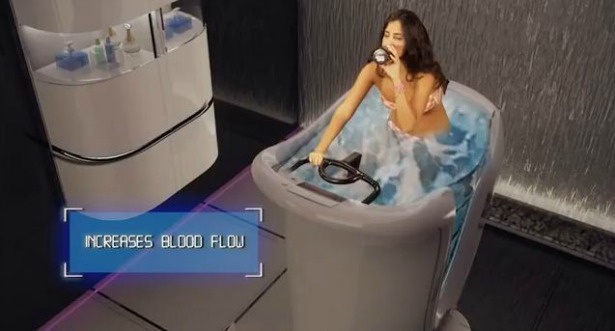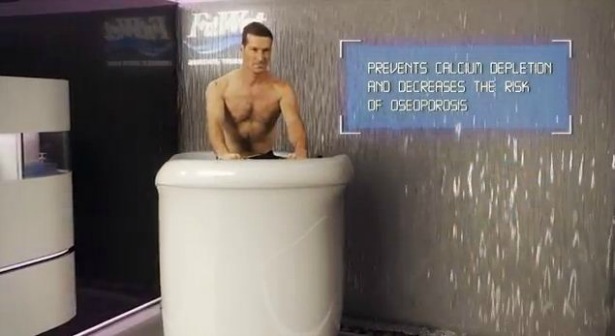 They've also envisioned an entire health spa culture centered around these porcelain cardio machines. And while the company's plan to launch entire FitWet facilites from their Florida headquarters to open space in Midtown Manhattan might be far-fetched, they otherwise seem to have covered most of their bases. Coming from the office, and need a bathing suit? They give you one. Not sure if you and your shirtless companion are more than just friends, but want to enjoy your "aquasize" experience in tandem regardless? The privacy partitions can be removed.

"The only question is: Why didn't anyone think of it before?" the promo video declares.

Actually, I do have a few other questions.
Is this really and truly a real thing, that's been developed past the CGI stage? (According to Mashable, it's currently only available in Europe. Of course.)

What temperature is the water? Is it there to cool you off, or to intensify your workout, a la hot yoga?

Do the jets tickle?
And okay, fine, I also want to know when I can try one out.
>