Emporium of Medicinal Wonderments: In an ongoing series, the curious men and women of The Atlantic share with me their physiological curiosities.
[C.E. Brock/FOBO]
Derek Thompson: Could double knee replacements make someone taller?
Asking for a friend, huh? [winking]
Actually, yes. My friend's dad is about to get them.
Ahhhhuuuuuh [winking, obnoxiously]
Dude.
OK well, tell your "friend's dad" who "just got --
Forget this. I'll just look it up on WedMD.
Please don't -- I'll tell you, I'll tell you. 
Some people are a little taller after knee replacements, yes.
That's what I thought.
When you get bad enough arthritis that you need a knee replacement, the cartilage in your knee is usually totally worn down. The end of your femur is basically sitting directly on your tibia. In the new prosthetic knee, it's like that cartilage space is there again. That can account for something in the vertical dimension - but only a few millimeters. And that's often negated by the other surgical changes.
So, nothing noticeable.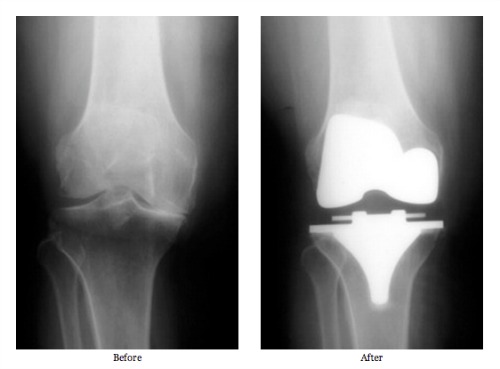 I wouldn't expect any change in social status. Unless you were bow-legged or knock-kneed, and then you got knee replacements that ended up straightening you out, that could make you visibly taller.