Where Surgery Comes With a 90-Day Guarantee
The Pennsylvania health group that's betting on standardizing practices to improve care, and winning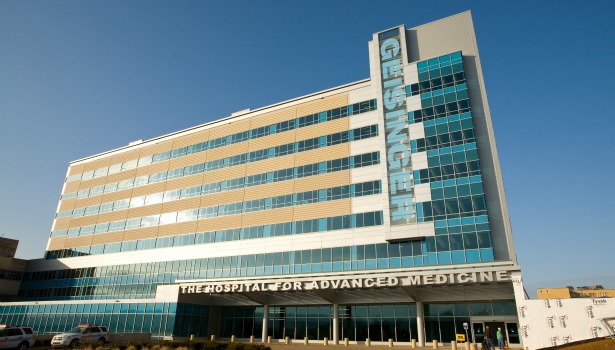 Geisinger
No frequent buyer card or Foursquare mayorship can make up for the distress of having to return to the hospital to treat chains of complications after what was supposed to be a one-time medical procedure. It's not that hospitals actually offer such perks, but it's an acknowledged problem that medical errors and complications make it easy for patients with acute diagnoses to become returning customers.
In February 2006, Geisinger Health Group of central Pennsylvania launched ProvenCare, an experiment that gave its three hospitals an incentive to get it right the first time. Patients admitted for elective heart bypass surgery were charged -- via their Geisinger insurers -- one flat rate, which covered the costs of up to 90 days of follow-up admissions and procedures.
As The New York Times reported a year in, it was "noteworthy as a distinct departure from the typical medical reimbursement system in this country, under which doctors and hospitals are paid mainly for delivering more care -- not necessarily better care."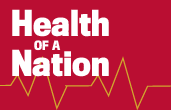 Medical providers, local communities, and the public wellness movement
See full coverage
Geisinger was placing a bet that they could provide care for cheaper than the amount for which they billed the insurance company, calculated as the initial cost of the procedure plus 50 percent of the historical cost of follow-up for the three month period. It meant the hospitals would be taking on all of the uncertainty; to justify such considerable risk, they needed to be reasonably sure that they could get their patients in and out for less than the cost they were charging. And so while the idea of attaching a warranty to heart surgery was certainly new, the real innovation was in their overhaul of the surgical procedure itself, which had to bring about enough of an improvement to translate into reduced costs through reduced errors and complications.
Here's how they've done: as of 2011, a 67 percent reduction in in-hospital mortality for the 554 patients who underwent a coronary artery bypass graft (CABG). A 76 percent reduction in deep sternal wound infections. A 10 percent reduction in any and all complications. And patients' odds of needing blood products during surgery dropped by almost half.
Here's how they've done it: standardization. Geisinger strengthened their odds by overriding their cardiac surgeons' individual operating styles with 40 set best-care guidelines that everyone, every time, had to follow. Even dissent is strictly formulated -- doctors who veer from the guidelines have to justify their reason for doing so, selected from a previously agreed-upon list of acceptable justifications.
"The dig against it sometimes is that this is cookbook medicine," said Dr. John Bulger, the Chief Quality Officer for Geisinger. But the real purpose of ProvenCare was to make accountability a priority: "In each of these cases, the patient's going to get everything done." Bulger and his colleagues closely monitor feedback from their surgeons, technology has since caught up to allow for a real-time feedback loop. If something that should be happening on the exam table or in the operating room isn't, they know about it, and they can rework the system to make sure that next time it does.
ProvenCare is by nature a constantly evolving system, adapting in tune with ever-changing medical knowledge. In the five-plus years since they first convinced their cardiac surgeons to adapt to standardized care, and aside from improving their methods for CABGs, they've added coverage for elective coronary angioplasty (PCI), bariatric surgery for obesity, perinatal care, and treatment for chronic conditions. They've just doubled the number of partners in a national collaborative for lung cancer surgery undertaken with the American Cancer Society from six to twelve. Now, they're working on adding more diagnoses at a faster pace, and on integrating the variety of doctors, surgeons, and specialists involved with each patient into one coherent team.
The perinatal program is a departure from CABGs in that it's a lot more complicated, but it is also an illustrative example of how the standardization of all the different aspects of one "diagnosis" can lessen the chances of major things going wrong. From the first visit an expectant mother makes to one of their 20 participating OB/GYNs to her first check-up following delivery, Geisinger has identified 103 milestones that encompass everything from genetic testing to the prescription of prenatal vitamins. ProvenCare mandates that she hit every one.
The mother-to-be -- and her unborn child -- is therefore guaranteed comprehensive care for a flat rate. Her doctors know her, and she herself is educated about the process -- something Bulger identifies as essential to a smooth pregnancy and delivery, explaining: "One, they're getting the medical care they need, and two, they're better prepared for where they need to be." In the course of a year and over a hundred small steps, their c-section rate dropped from 30 percent to just over 20.
The adherence to best-practice holds even in places where the reimbursement model doesn't, as is the case with chronic care diagnoses. Patients with congestive heart failure, diabetes, hypertension, and other chronic conditions are closely followed and given goals to reach for their own disease management. The pay plan kicks in if they suffer an acute episode.
Aside from its lung cancer partnership, Geisinger has yet to export its program to the larger American health care system, although they've been in discussion with employers about adapting it for the workplace. Bulger notes that, despite the financial advantage, it can be difficult to get independent insurance companies to work the plan into their current systems. But he also points out that the Center for Medicare/Aid Innovation, under the Affordable Care Act, is piloting a bundle payment initiative with a shared savings approach that resembles ProvenCare's. To the extent that ProvenCare has thus far proven itself, and as it continues to push forward, it may be near time for more health care providers to start paying attention.