Tom Brokaw Survives Ambien-Induced Ambulance Ride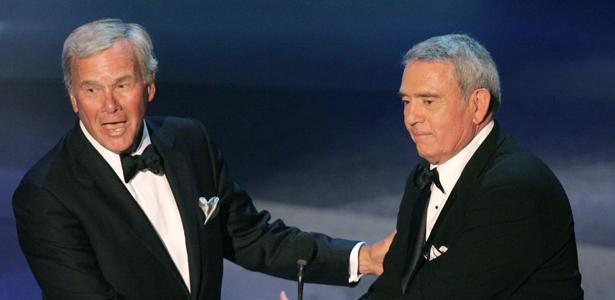 Robert Galbraith/Reuters
Early this morning, Tom Brokaw was rushed to the hospital in an ambulance after appearing on MSNBC's Morning Joe, complaining of lightheadedness. He later tweeted that he was fine, and even took a Will McAvoy-esque shot at the New York Giants:
All is wellEarly AM I mistakenly took a half dose of Ambien and made less sense than usual. Made a better comeback than Giants...

-- Tom Brokaw (@tombrokaw) September 6, 2012
Taking the wrong pill accidentally is an easy mistake -- and exceedingly more plausible than any sort of recreational experimentation on the part of the storied anchor (forcing oneself to stay awake on Ambien is sometimes done paradoxically to "produce a cracked-out, almost hallucinatory state of awareness"). The lightheadedness he reported is indeed one of the more commonly seen adverse effects.
But Brokaw might consider himself lucky -- at least he didn't fall asleep on camera. Nor did he engage in any of these alarming activities
outlined by the NIH
:
You should know that some people who took zolpidem got out of bed and drove their cars, prepared and ate food, had sex, made phone calls, were sleep-walking, or were involved in other activities while not fully awake. After they woke up, these people were usually unable to remember what they had done.
So far no reports as to whether sleep-tweeting is a thing.