The World's Oldest Dental Filling Was Made of Beeswax
The discovery of a 6,500-year-old piece of beeswax provides insight into the origins of dentistry.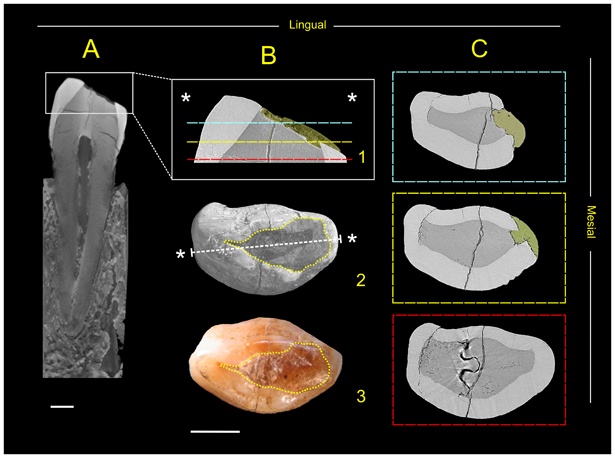 Beeswax placed on top of this cracked tooth may be the earliest example of therapeutic dentistry. (PLoS One)
In a paper published this week in PLoS One, a multidisciplinary group at Abdus Salam International Centre for Theoretical Physics in Italy reports that an analysis of a human jaw found over a century ago in Slovenia shows evidence for what may be the earliest case of a therapeutic filling in human history.
The jawbone belongs to what would have been a man in his late twenties who lived during the Neolithic period. A vertical crack on his left canine had exposed some of the inner enamel and tissues within the tooth called dentin. To patch the problem, somebody -- it's not clear whether the procedure was done before or after the man died -- stuffed the hole with beeswax. Given the degree of dental damage, researchers who examined the jaw believe it would've been pretty painful, and that the beeswax was used to reduce discomfort in the tooth.
The remains were unearthed over 100 years ago, but the filling managed to escape notice until now -- possible nobody knew to look for it. Examples of ancient dentistry are extremely rare. In any case, after discovering the filling, scientists used carbon dating to find out how old the beeswax was, and even created a digital 3D model of the original tooth.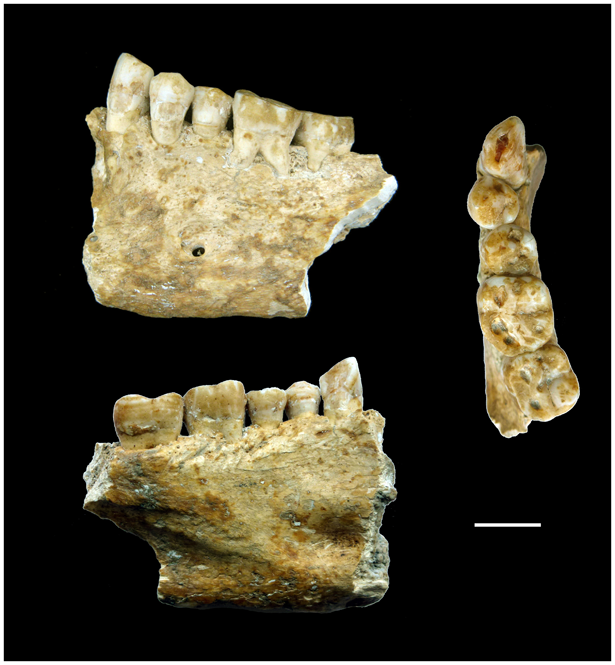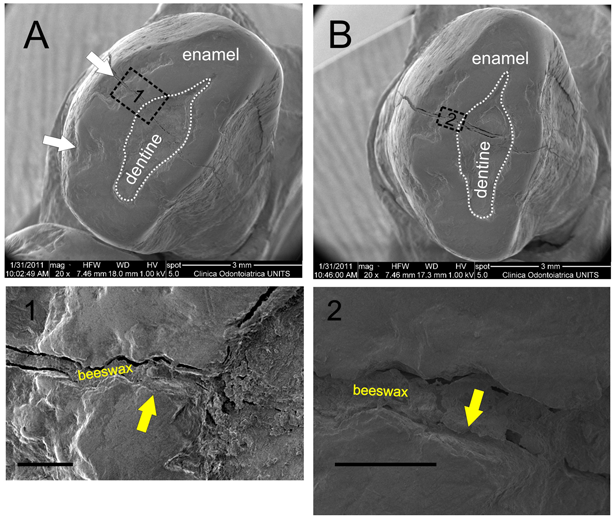 All images courtesy PLoS One