Study: Even Minimal Improvements in Neighborhood Poverty Improve Mental Health
For residents who remain poor, reducing poverty rates in their communities can still result in long-term health benefits.

Darren Hauck/Reuters
PROBLEM: How much might their distressed surroundings affect the lives of the most desperately poor? A social experiment in the mid-90s called Moving to Opportunity relocated thousands of low-income families in Baltimore, Boston, Chicago, Los Angeles and New York from public housing projects to lower-poverty areas in an attempt to answer this question. Disappointingly, they did not observe any increases in household income -- an apparent blow to the housing vouchers system. Might other improvements have emerged despite the lack of improvement in their economic situation?
METHODOLOGY: Moving to Opportunity was a true experiment, in that it used a randomized lottery system to select the relocated families. This study revisits these subjects and looks at the long-term effects of moving on their physical and mental health and subjective well-being.
RESULTS: The voucher recipients who relocated live in neighborhoods with a 31.4 percent poverty rate. This is still unusually high, but it's a marked improvement from the living situations of the control group: in their neighborhoods, 39.6 percent of the residents are living in poverty.
Improvements in mental health were statistically significant, measured by a psychological distress index score for the preceding month, lifetime depression and Generalized Anxiety Disorder, and amounts of normal sleep.
CONCLUSION: Moving to a better -- or at least, less impoverished -- neighborhood was correlated with improved mental health, including lower levels of depression, and "sizeable positive effects" on families' subjective well-being, a measure that the study's authors feel "represents a comprehensive assessment by the participants themselves of the extent to which their lives have been affected."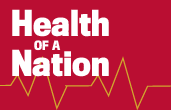 Medical providers, local communities, and the public wellness movement
See full coverage
IMPLICATIONS: "These findings suggest the importance of focusing on efforts to improve the well-being of poor families, rather than just the narrower goal of reducing income poverty, and the potential value of community-level interventions for achieving that end," lead author Jens Ludwig said in a statement. The authors indicate that income segregation has superseded racial segregation as a major contributing factor to the diminished health and well-being of residents.
In a comment accompanying the study, Robert Sampson writes that the findings are notable for indicating that the relocation of people who grew up and spent most of their lives in poor neighborhoods can have lasting, positive effects. However, he says, "it remains unclear whether people-based or place-based interventions will be more effective in confronting persistent spatial divisions by race and class."
The full study, "Neighborhood Effects on the Long-Term Well-Being of Low-Income Adults," is published in the journal Science.
>