Study: Scouting the Olympics of Sperm
Longer sperm fare better in the race to fertilization, but speed is actually not a factor.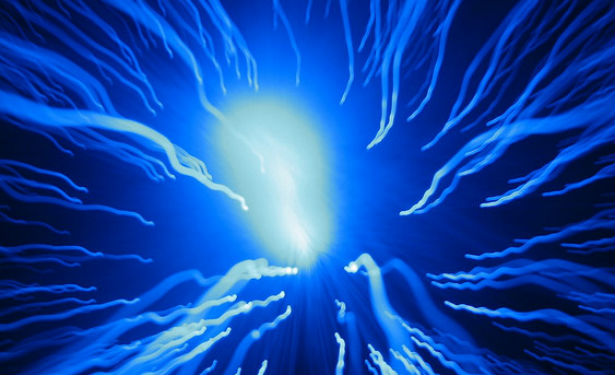 Flickr
PROBLEM: The fastest Olympic swimmer always gets the gold. If we replace "Olympic swimmer" with "sperm" and "gets the gold" with "fertilizes the egg," does the same hold true?
METHODOLOGY: It's fun to picture how this must have gone down: First, scientists organized male fruit flies into two groups based on similar, and naturally occurring, sperm traits. Then, they mated one fly from each group with the same female. The flies had been genetically modified to produce fluorescent sperm -- one group glowed green, the other, red. This allowed scientists to observe and compare the two groups of sperm "in real time" while they were traveling down the female reproductive tract, to see how competition affected their behavior.
RESULTS: Scientists observed battles between rival sperm in the reproductive tract. Regardless of who got there first, the sperm would wait in a "storage area" until the female released eggs. Each time the female mated, the new sperm would arrive in this area and attempt to force the old sperm out. Longer and slower sperm were better at kicking out the other guys, and they were less likely to be ejected themselves.
CONCLUSION: A sperm's length is positively associated with its likelihood of successful fertilization (which we already knew) -- speed, however, is not an advantage.
The full study, " How Multivariate Ejaculate Traits Determine Competitive Fertilization Success in Drosophila melanogaster," will be published in the journal Current Biology.