Why Female Olympians Earn Less From Advertising
Guys want to be like Mike; girls want Mia to be like them.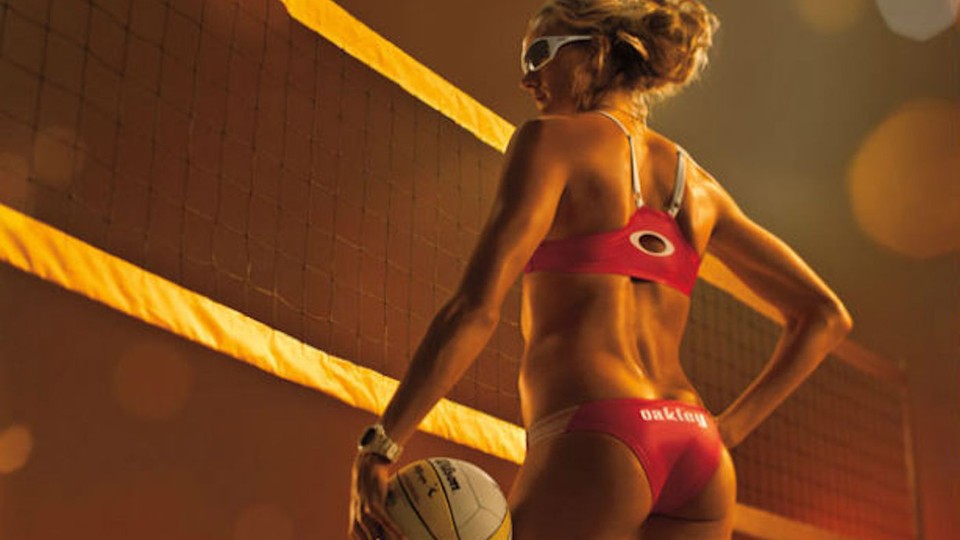 Olympic swimmer and gold medal winner Missy Franklin made news with the announcement that she will be retaining her amateur status for the next four years. As such, she "stands to lose millions in endorsement deals," reports Forbes.
But a comparison of Franklins' earning potential to that of Michael Phelps underscores the pervasive underrepresentation of female athletes in advertising. Not a single female athlete appeared on the 2011 Sports Illustrated list of the 50 highest-earning U.S. athletes, a fact that's highlighted in a forthcoming study in the Journal of Brand Management. A Turner report found that, of the sports figures featured as endorsers on 11.9 percent of television commercials, only 3 percent are women.
For an endorser to be successful—according to a well-established branding model— he or she must follow the pillars of "Familiarity, Likability, and Similarity." Researchers John Antil and Matthew Robinson, who conducted a series of focus groups on the topic, found that female athletes are lacking in all three.
The familiarity part is obvious: the Olympics, for the two short weeks when they take over the news cycle, are an exception to the otherwise general U.S. disinterest in female athletics. But Antil and Robinson suggest that it's also the way female athletes are portrayed in the endorsements they do get—with the focus on their youthful, toned bodies -- that alienates them from female consumers, contributing to their general lack of marketability.
The study makes the troubling accusation that female consumers are jealous of spokeswomen who are made out to be paragons of strength and attractiveness, suggesting that's one reason why ads focused on female athletes' physicality are unsuccessful. "A female looking at an attractive female, as opposed to saying 'I want to be like that,' actually has a negative reaction," said Robinson.
Originally, the authors wanted to call the study "Guys Want to Be Like Mike, Girls Want Mia to Be Like Them." In branding strategy, they stress, there needs to be a transfer of meaning from the endorser to the product to the consumer. When there's a disconnect in this process, the endorsement doesn't work. Robinson adds that middle-aged women have trouble connecting with younger female athletes, while teen girls react to images like Danica Patrick's GoDaddy commercials by saying, "That's like seeing my mom in a bikini."
An underlying issue may simply be that Olympic athletes are such outliers from the norm. "When you promote sexuality and beauty, the average woman has a hard time relating to that," said Antil. He insists that it's not disempowering to tone down the focus on endorsers' athletic ability, and that the same thing occurs with male endorsers. Once athletes have established a modicum of celebrity through their performance, advertisers would do well to attempt to find something about them that is more universally relatable. Ideally something relevant to the product they're attempting to sell.
1984 gold medal gymnast Mary Lou Retton, said Robinson, sets a positive example for how female athletes might go about retaining their familiarity and connecting with a consumer base. Marketers focus on the way Retton balances being a wife and mother with her athletic endeavors and her celebrity status. The ad campaigns therefore reach similar women, a demographic with significant purchasing power.
Retton's staying power is an anomaly, and one that is crucial for Olympic athletes who hope to make money from endorsement deals. The "Fab Five" of this year's U.S. Women's Gymnastics team have the potential to remain popular beyond this summer, said Antil, as much because of their personalities as because of their performance. As they attempt to maximize their marketability in the long term, advertisers will probably do well to humanize our Olympic heroines rather than flaunt their superhuman physiques.