Am I Dreaming More Because It's Summer?
Doctor Hamblin's Emporium of Medicinal Wonderments: In an ongoing series, the curious men and women of The Atlantic bombard me with their physiological curiosities.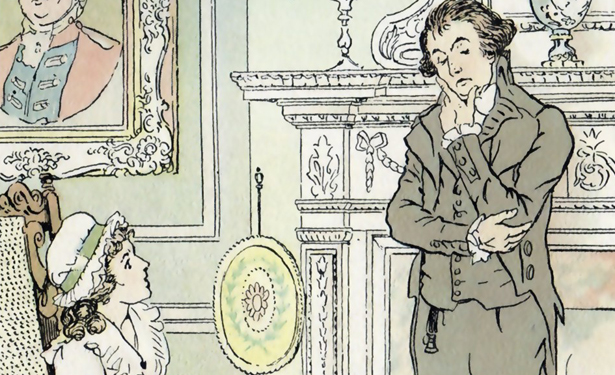 [C.E. Brock/FOBO]
Eleanor Barkhorn: I'm dreaming a lot more frequently and vividly this summer than usual. I also sleep in a room that isn't all that well air-conditioned (in past summers my bedroom has been very cold). Could it be that the heat is causing me to dream more? Am I having "fever dreams" even though I'm not sick?
That's fascinating. Good dreams or nightmares? Nathan Adrian?
I'd call them neutral dreams, very rooted in my personal reality. As in, I dream about editing or what my wedding will be like. No Nathan Adrian dreams or winning-an-Oscar dreams.
It's adorable that you dream about your wedding and editing. I didn't know you wanted an Oscar.
I very deeply do. But also now that I think about it, the dreams can occasionally veer into nightmare. I dreamed a few weeks ago that I got fired for making an insensitive remark to some colleagues.
No! I can't even imagine you making an insensitive remark to anyone ever. It's a wonder that your dreaming brain could even come up with one. I'm very curious to know what it was.
Nope! They're also extremely vivid. I wake up in the morning and have to remind myself that whatever I dreamed the night before isn't real. Later in the day I sometimes ask myself, "Wait, did that happen or did I dream it?"
Okay, got it. So yes, dreaming (which happens during REM sleep -- when your eyes are rapidly moving underneath your eyelids) is temperature-dependent. Even when you don't have a fever, you dream more when it's hot.
But I don't know that the heat would necessarily account for the vividness of the dreams. Is it darker and quieter than your old apartment? Have you started taking Ambien or been depressed or been drinking before bed? That stuff can also affect how you dream.
Interestingly, my current room is significantly less dark (my curtains are flimsier) and slightly more noisy than my old one. I assume (perhaps erroneously?) that you dream more when you're sleeping soundly, so that's made my summertime dream extravaganza all the more puzzling.
Eleanor's Summertime Dream Extravaganza!
And no, I'm not on Ambien, I'm not depressed (I don't think), and I'll have a beer or two with dinner, but no change there.
So maybe the heat really is the only answer.
Quite possibly.