Whooping Cough Epidemic, There It Is: Cocooning Your Baby
As an epidemic rages in the state of Washington, we promote Whooping Cough Awareness with disconcerting images of baby cocoons.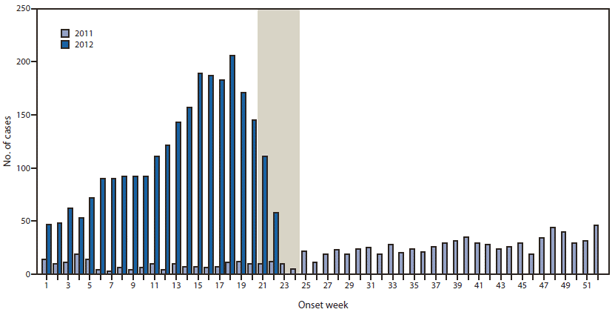 2012 Pertussis in Washington (CDC)
We're in the midst of a booming epidemic of whooping cough (pertussis) in Washington. The state has already reported over 2500 cases this year. See above how that compares (or doesn't even really compare) to the numbers from 2011.
New York has also seen more cases already this year than it did in the entirety of last year.
Some pediatricians are advocating that we "cocoon" our babies to try to protect them from the disease. That is, since we can't vaccinate infants until a certain age, we make sure that everyone in their immediate family and other close contacts have gotten their pertussis vaccination booster.
(Have you? When was your last TdaP? If you've had one since you turned 19, you're probably fine, but still ask your doctor. Also make sure it was a TdaP and not just a Td.)
It's worth checking -- if not so that you don't personally have to deal with six weeks fighting the disease, whooping at inopportune/intimate moments, then more importantly so you don't spread it to a baby who's not as strong as you and is much more likely to get seriously sick or even die from it. And then the social stigma of being that guy who makes babies seriously sick or even die.
Most babies don't have a lot of social contacts, so 75 percent of the cases they catch come from immediate family/caregivers. Babies-about-town are presumably at highest risk.
Some people don't believe in cocooning, for various reasons. The practice makes intuitive sense, but it's not yet supported by long-term studies. In April, the American Academy of Pediatrics met to discuss the plusses and minuses. Jenny McCarthy was not present, so the debate does feel somewhat desultory.
Also not yet proven (or at likely to be) effective is the more literal approach to cocooning: wrapping your baby in a cocoon. In the interest of Whooping Cough Awareness, here are a few interesting/disconcerting baby cocoons. As a fun game, try and guess which of the babies are real babies. 
Hint: look at the eyes.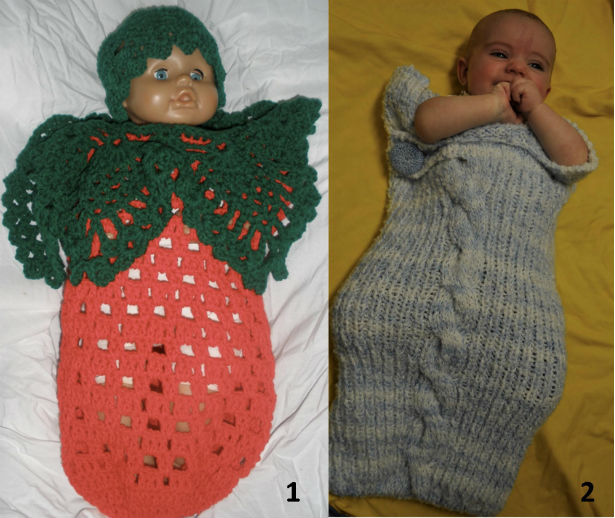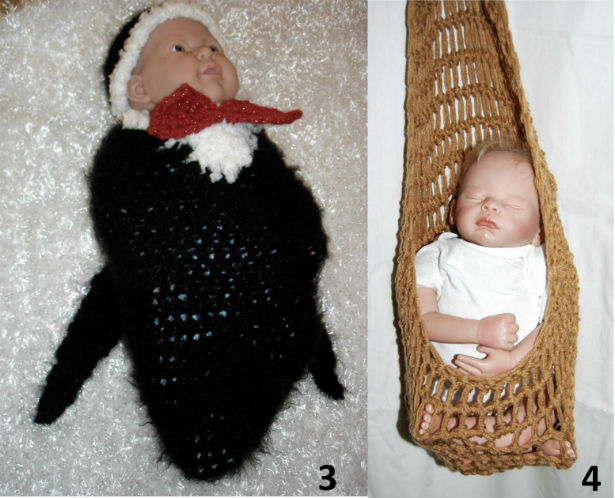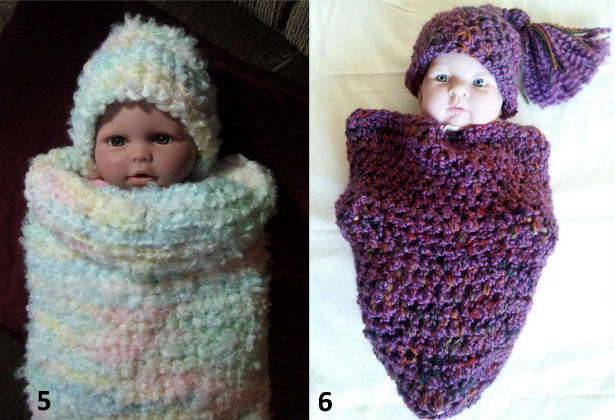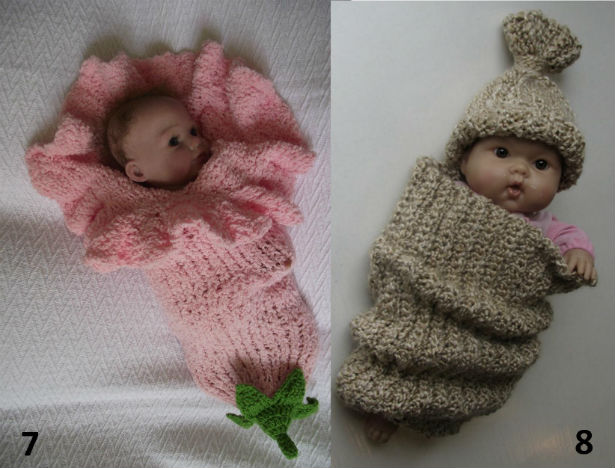 Kind of gives you hope, right? And the answer is of course that they are all, in some sense, real babies.
If you would like to purchase any of these wonderful cocoons, even though they won't protect your child from whooping cough, they come from the following places:
1. Hand-Crocheted Strawberry Cocoon Wrap - $39.99 (eBay)
2. Button Cocoon - $2.50 (OnePieceKnitting.com) - Cheap, yes. DIY, yes.
3. Baby Boy Tuxedo Cocoon - $4.25 (eBay) - 10 available. "For those more 'formal' events that you are going to."
4. Hanging Baby Cocoon Pod - $20.00 (eBay)
5. Hand-Crotched Baby Cocoon & Hat - $22.50 (Bonanza.com)
6. Tassel Pixie Cocoon - $4.25 (eBay)
7. Baby Newborn Pink Flower Cocoon - $39.99 CAD (eBay)
8. Footless Tootsies Cocoon & Hat - $3.99 (Ambassador Crochet) - Intentionally open at the bottom because "Everyone loves baby feet and toes."