Wait, You *Can* Learn While You Sleep?!
New research in Nature Neuroscience shows that stimulation during sleep can reinforce memories and enhance your skills.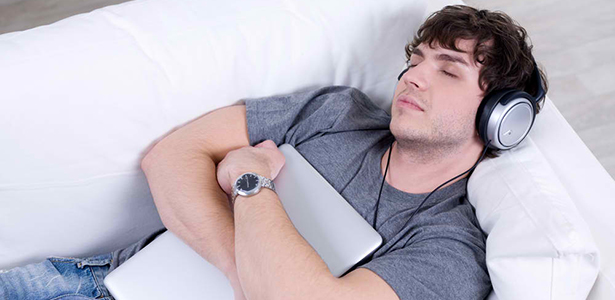 Valua Vitaly/Shutterstock
PROBLEM: Can we learn through osmosis or passive exposure to information while we rest?
METHODOLOGY: Northwestern University researchers led by James W. Antony asked participants to learn how to play two musical tunes with well-timed key presses. Then, while the subjects took a 90-minute nap, they presented one of the tunes that had been practiced, but not the other. They recorded the brain activity of the participants to ensure that the soft musical cues were presented during slow-wave sleep, a stage of sleep previously linked to cementing memories.
RESULTS: The subjects who tried to reproduce the melody they had previously learned and listened to while they slept made fewer mistakes than those who weren't presented the melody while they rested. Electrophysiological signs of memory processing showed that the external auditory stimuli did not disrupt their sleep.
CONCLUSION: Auditory stimulation at night can fortify memories and skills acquired during the day.
IMPLICATION: While we can't absorb information that's completely new through osmosis, we can improve the way we learn this way. Co-author Paul J. Reber says in a statement: "If you were learning how to speak in a foreign language during the day, for example, and then tried to reactivate those memories during sleep, perhaps you might enhance your learning."
SOURCE: The full study, "Cued Memory Reactivation During Sleep Influences Skill Learning," is published in the journal Nature Neuroscience.