Video: 'Teach Me How to Brushy'
Can a cheeky viral video restore Americans' commitment to dental hygiene?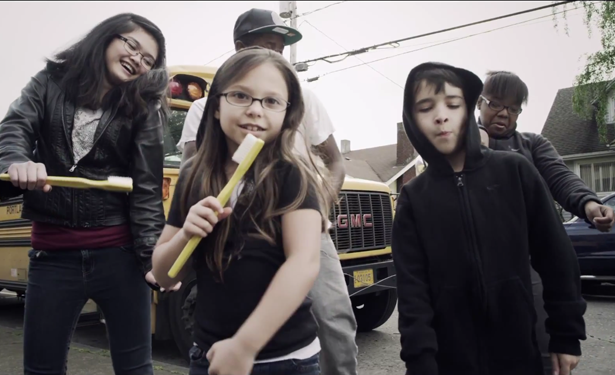 YouTube
Given how unpleasant a visit to the dentist can be, it'd be a surprise to think anything else could make it worse. And yet, a new report by the Centers for Disease Control reveals that there is something, in fact, that's even better at keeping people from the dentist than the fear of discomfort -- it's cost.
Only 1 in 10 Americans say fear held them back in the face of a toothache or other dental problem, according to the survey. Four times as many blamed the price of a dental visit as the main deterrent to getting routine care. Altogether, that's a lot of Americans missing out oral check-ups. A Kaiser tracking poll found in 2008 that more than a third of the country admitted skipping dentist visits entirely because of cost.
The average American spent $660 on dental care in 2009. And that's 18 percent more than what people were paying just five years earlier. No wonder people are turned off.
Nevertheless, getting your mouth examined once or twice a year is worth the expense if you can make room in your budget for it. Gum disease, which afflicts some 9 percent of U.S. adults, has been linked to other expensive chronic ailments like cardiovascular disease, diabetes, and Alzheimer's. In between visits, brush and floss on a regular basis. Need some encouragement? The Oregon Dental Association is out with a helpful PSA riffing off of Cali Swag District's "Teach Me How to Dougie" -- a must-watch: