The Average Office Zombie's Quest for Sleep Has Lasted 12 Depressing Years
Although insomnia is readily treatable, a remarkable share of Consumer Reports readers seem to have trouble getting enough shut-eye.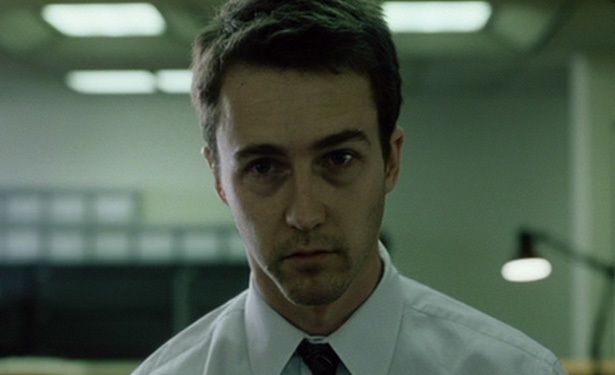 20th Century Fox
If you constantly feel as though nothing's real and everything is a copy of a copy of a copy, you're not alone. An astonishing share of Americans are struggling with insomnia, according to a survey of 26,451 readers by Consumer Reports. Up to 60 percent of respondents report having trouble falling asleep, staying asleep, or that they've woken up feeling tired.
On average, "problem sleepers" have spent 12 years grappling with their issue. And that's not all. Nine percent of respondents say they have had sleep problems for more than half of their lives.
Much of the anxiety over wakefulness at night may be job-related, The Washington Post reports:
Breaking that down by employment status, CR learned that 69 percent of those without jobs suffered sleep problems, compared to 59 percent of those with jobs.

[...]

Asked what kept them awake at night, nearly half (47 percent) cited work-related stress; 28 percent blamed health problems and 22 percent cited financial worries. (That last one surprised me, given the state of the economy.)
The survey highlights a common problem for many Americans: obstructive sleep apnea, a chronic condition involving the blockage of a person's airway while sleeping. Some 16 percent of respondents said they'd been diagnosed with the issue or had been treated for it. Sleep apnea's been linked to diabetes, cardiovascular disease, and other problematic ailments. Meanwhile, a good night's rest has been shown to help manage diet, improve memory (for better or for worse), and make us better at learning physical tasks.
Now, if only someone could find out if Americans are losing sleep over losing sleep.