Study of the Day: Afraid of Childbirth? You May Be in for a Longer Labor
New research from Norway shows that women who were afraid of delivery spent an hour and a half more in labor than those with no such anxiety.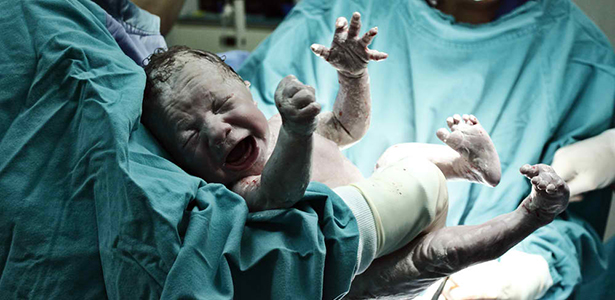 Reynardt/Shutterstock
PROBLEM: Between five and 20 percent of pregnant women are estimated to have a fear of childbirth. Is there an association between this phobia and labor duration?
METHODOLOGY: Researchers led by Samantha Salvesen Adams surveyed and monitored 2,206 Norwegian women who intended to deliver vaginally from 32 weeks of gestation through to delivery. They considered a woman to be in labor as soon as her cervix was at least three centimeters dilated and she had three uterine contractions per 10 minutes. About half of the participants, who were 31 years old on average, were first-time mothers.
RESULTS: Almost nine out of 10 women with a fear of childbirth achieved the vaginal delivery they desired. They endured an average of eight hours of labor while their fearless counterparts finished after six and a half hours. After adjusting for factors associated with labor duration, such as epidural analgesia, labor induction, and the number of times the woman has given birth, the difference was still significant at 47 minutes. Interestingly, anxious women also more often delivered by emergency caesarean section (10.9 percent versus 6.8 percent).
CONCLUSION: Women who are afraid of childbirth suffer through a longer labor.
IMPLICATION: Medical practitioners and researchers should investigate the intersection of psychology and obstetrics more. As journal editor John Thorp said in a statement: "[W]omen with fear of childbirth are more likely to need obstetric intervention and this needs to be explored further so that obstetricians and midwives can provide the appropriate support and advice."
SOURCE: The full study, "Fear of Childbirth and Duration of labour: A Study of 2,206 Women With Intended Vaginal Delivery," is published in the journal BGOC: An International Journal of Obstetrics and Gynaecology.