Study: Diabetic Women Experience Decreased Sexual Satisfaction
Don't count it as a victory for women, but we now know that they, too, can associate sexual problems with diabetes.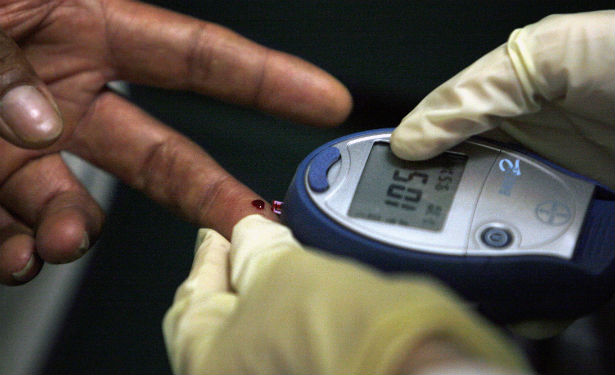 Lucy Nicholson/Reuters
PROBLEM: We know that erectile dysfunction is common in men with diabetes -- so much so that it's often the first symptom leading to a diagnosis. But we have almost no knowledge about the disease's effect on women's sexual functioning and satisfaction. This study aimed to find out if diabetes is keeping women from enjoying their sex lives.
METHODOLOGY: 2,270 ethnically diverse women aged 40-80, both with and without diabetes (treated both with and without insulin), were asked to report their level of sexual desire, frequency of sexual activity and overall sexual satisfaction. They were asked to identify problems they might be experiencing with lubrication, arousal, orgasm, and pain. Sexual function also was looked at in relation to heart disease stroke, renal dysfunction, and peripheral neuropathy -- all complications of diabetes.
RESULTS: Diabetic women (most had type II diabetes), both on and off insulin, reported having and desiring sex just as frequently as the other participants. But while 19.3 percent of women without diabetes reported low levels of overall sexual satisfaction, the number was higher among women with diabetes: 34.9 percent of those who take insulin and 26 percent of those who do not were unsatisfied. In addition, those on insulin were 2.37 and 1.8 times more likely to report problems with lubrication and orgasm, respectively. Serious complications of diabetes were also associated with decreased sexual function.
CONCLUSION: Diabetes is indeed associated with lower sexual satisfaction for older women with diabetes, especially for those who are treated with insulin.
The full study,"Diabetes Mellitus and Sexual Function in Middle-Aged and Older Women," is published in the journal Obstetrics and Gynecology .