Preserving American (Medical) Exceptionalism
America must recommit to U.S. medical culture's first principles.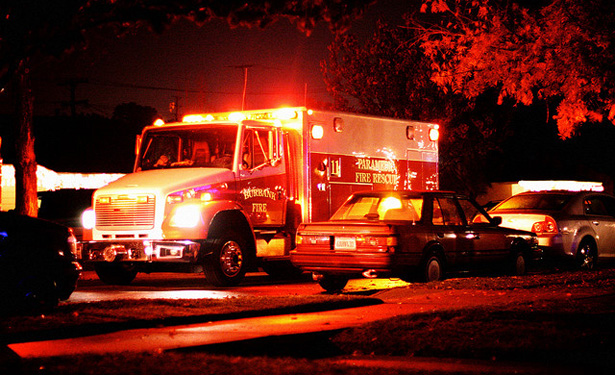 sfxeric/Flickr
Two defining principles at the core of American medicine are our belief that we can cure dreadful diseases by investing in high-tech medical research, and our belief that each patient in our trust deserves the best care in the world. These once-unshakable principles now seem far less secure, as we critically survey our biomedical enterprise and ask whether it has overpromised and underdelivered.
The original premise was simple: advances in cutting edge medical science were supposed to bring us important new cures for diseases that threaten us, and we were willing to pay handsomely for this innovation. The life-changing therapies developed for HIV, enzyme deficiency disorders, and cardiovascular disease are notable success stories; vaccinations stand out as well.
Nevertheless, medical science hasn't solved many of the serious problems in which we're most interested. We continue to struggle to understand the molecular basis of neurodegenerative diseases and most cancers, and even when we can identify a specific cause, the treatment has often proved elusive. "We fought cancer," intoned a memorable Newsweek headline, "and cancer won."
Pharma companies (disclosure: I work in the industry) have been slammed for failing to innovate -- and there's a lot of truth to that. However, the deeper problem is the actual state of the underlying science, which is far less developed than we typically assume. Arguably, without the biopharmaceutical industry's failure to translate these supposed advances, we might not even recognize just how fragile much of biomedical science is.
Disappointment with the pace and cost of scientific progress has also focused renewed attention on the concept of "attained health" -- the care that patients actually receive -- at the cost of "potential health," or the possibilities of future research advancement. Rather than continuing to invest in new technology that seems to offer diminishing returns, the argument goes, perhaps we should devote more of our energy and limited resources to figuring out how to make the best use out of what we already have.
This makes a sense -- to a point. What matters most is the health we actually experience. Implementation matters, and historically we've not paid enough attention to care delivery. Moreover, there's a lot of low-hanging fruit around -- a real opportunity to help many patients and do a world of good.
Yet even as we acknowledge that modern medicine has fallen short, we cannot scale back our underlying ambitions: to develop important new cures and offer each patient in our care the best treatment possible. This would be a terrible mistake.
Technology-intensive medical science continues to hold unique promise to change the very basis of the human condition, and to offer transformative solutions to horrible and devastating ailments. To achieve that, however, we need a greater appreciation of the amount of work required, and a more realistic, less inflated sense of what we've already accomplished. Academic research in particular can often be an echo chamber, and various "disease models" can yield thousands of published papers yet little real insight into actual disease.
Curiosity-driven research remains vitally important, but we must also turn this research into application; not only is applied medicine the reason most research is funded in the first place, but it also serves invaluable functions, such as pressure-testing the assumptions of the lab and figuring out what's robust -- and what, quite frequently is not.
Physicians also must remain committed to delivering the very best care to the patients in their trust. Even as we -- very appropriately -- strive to ensure all patients receive access to the care they need, we must preserve the doctor's primary role as patient advocate. This certainly doesn't mean imposing care a patient doesn't want or doesn't need. However, patients expect and deserve their physicians to focus on how to optimize their individual care  . They shouldn't have to worry that their physician is selling them short in service to a perceived greater good, such as the preservation of resources for society.
American medicine, for all its imperfections, remains a national treasure. As we struggle to improve it, let's be sure not to destroy the qualities and the ambitions that have made it distinctive and exceptional.