45 Countries That Are More Sedentary Than the United States
Just over 40 percent of Americans don't get enough exercise. But that's still far better than some countries.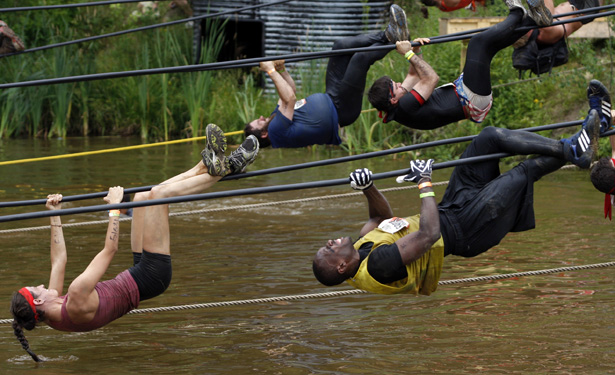 (Jessica Rinaldi/Reuters)
With over a third of us now considered obese, you'd think Americans would top the charts for sedentary lifestyle and inactivity. But you'd be wrong. In fact, that honor goes to the Republic of Malta, where 72 percent of the population doesn't get enough exercise.
That's according to a new report published today in The Lancet that measured physical activity in 119 countries. Researchers set the threshold for exercise at 30 minutes of moderate activity five times a week. Those who engaged in more vigorous exercise for at least 20 minutes three times a week also made the cut. Then the study's authors combed through the literature on exercise intervention in various countries to assemble the data.
The United States actually does pretty well -- it ranks 46th on the vegetable ladder -- with 41 percent of Americans doing less than 30 minutes of moderate exercise five times a week. About a third of males are physically inactive, compared to 47.4 percent of women -- a difference of almost 14 points.
After Malta, the next five countries include Swaziland (69 percent inactive), Saudi Arabia (68.8 percent), Serbia (68.3 percent), Argentina (68.3 percent), and Micronesia (66.3 percent).
The Guardian has compiled all the data into an interactive chart (it doesn't seem to let you sort the results by country in order of inactivity, though, so click here for that):